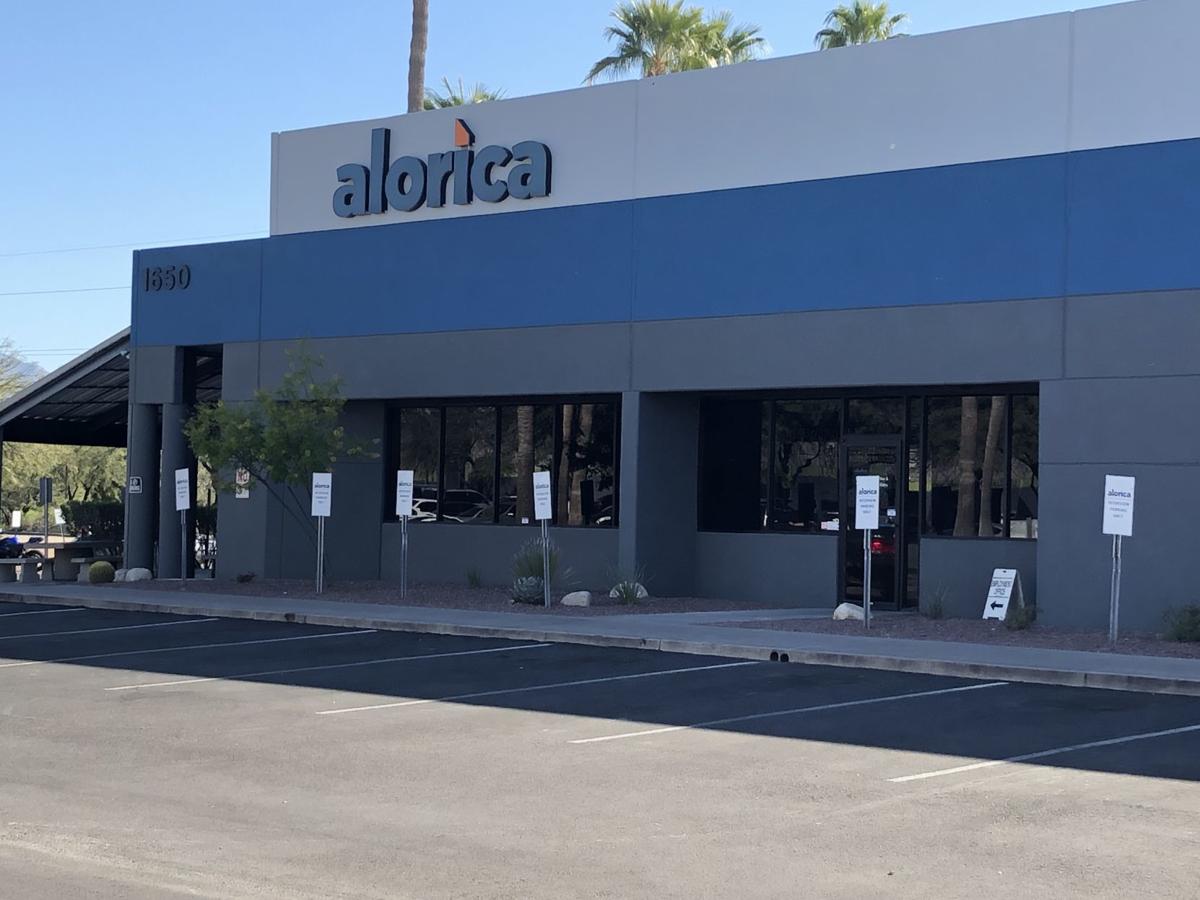 Weeks into the coronavirus pandemic, workers at a large call center in Tucson are still clocking into the office despite cramped workspace and sick colleagues.
The company, Alorica, says managers are working quickly to get employees set up to work from home and have implemented strict sanitation policies to protect the 800 or so workers who still need to come into the office.
The company is exempt from local coronavirus orders because it handles calls for several "critical industries" such as health care, telecommunications, banking and food delivery, says Sunny Yu, a spokeswoman for Alorica.
If employees have the proper home infrastructure, such as internet and equipment, they are eligible to work from home, and about 200 workers have already made the transition, she said.
Alorica has about 1,150 employees at its two Tucson locations, one near the airport and one near South Pantano Road and East 22nd Street.
Last week, employees were given a letter addressed to "law enforcement or other representative" saying workers operate in a business that is essential.
"In the meantime, if employees who cannot work from home immediately do not feel comfortable coming to work, they will not be held accountable to our standard attendance protocols," Yu said. "They can also utilize accrued paid time off."
She said the company is preparing to transition more people to work from home.
"We will continue to monitor and align with government guidelines," Yu said. "We are committed to transitioning our employees to work at home as much as possible, while maintaining health and safety protocols on-site in the meantime."
Rayleen Willis has worked at the call center for six months. Her husband was recently laid off, and they have three sons at home.
"I'm the only breadwinner right now," she said. "That's why I go to work."
Willis said workspaces are shared, and employees sit at arm's length from one another.
"I see these little businesses closing, but yet we walk into a pool of germs from people who come from different lifestyles and homes every day and we sit — literally — right next to each other," she said.
Although she has internet at home, Willis is still awaiting Alorica's permission to work remotely.
"I don't touch my kids when I get home," she said. "I go straight to the bathroom, put my clothes in a trash bag and shower."
Willis works from 11:30 a.m. to 8 p.m. taking calls from Capital One customers — the majority of whom are seeking help with paying their bills right now. She is fielding between 150 and 200 calls per shift.
"I understand they need that, but there's a way to do that remotely," Willis said. "Here, people are constantly coughing and sneezing."
Sanitation wipes are available for employees, as are gloves and masks.
"Why should we have to work like that?" Willis said. "It just doesn't feel fair."
Other call centers in the Tucson area report that most — if not all — agents are working from home to field phone calls.
Yu said that is a goal for Alorica and that cleaning protocols are in place for "high-touch" areas such as door handles, vending machines and restrooms.
"We are also quickly transitioning eligible employees to a temporary work-at-home model whenever we can," Yu said.
"We will continue to be vigilant and proactive as we adapt in real time to evolving circumstances for our employees and customers during these unprecedented times."