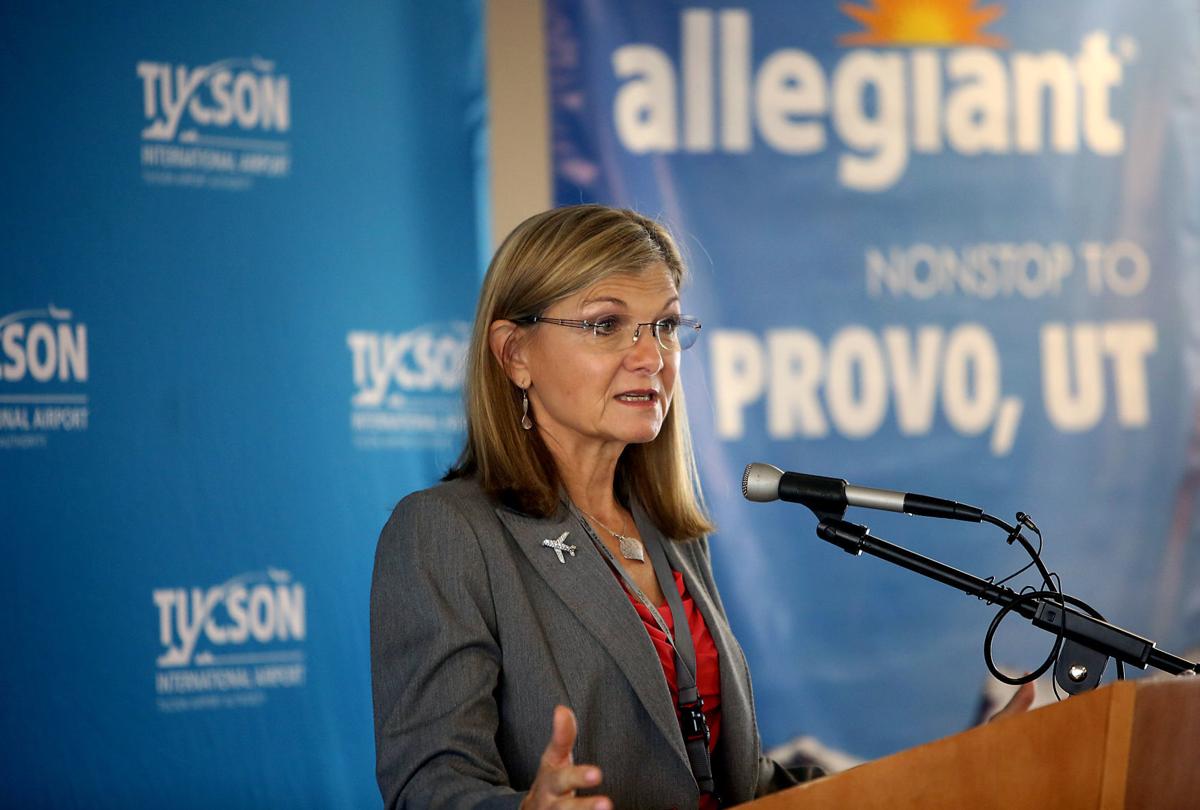 Bonnie Allin, longtime president and CEO of the Tucson Airport Authority, was replaced Friday during a special meeting of the authority's governing board.
Danette Bewley, the Airport Authority's vice president of operations and chief operating officer since May 2014, was named interim president and CEO as the Airport Authority begins a nationwide search for Allin's permanent replacement.
Allin had been CEO of the Tucson Airport Authority since 2002.
She got her start in aviation at the Tucson Authority in 1976. After a 12-year stint in Texas, she returned in 2000 to become vice president of aviation services for the local authority, which manages Tucson International Airport and Ryan Airfield.
"It has been my privilege to be a part of this extraordinary group of people who just this week celebrated our latest customer satisfaction survey results that showed an astonishingly high 99 percent in overall satisfaction," Allin said in a news release.
She would not comment further.
TAA Board Chair Lisa Lovallo said the board's action "is a change in leadership intended to further leverage the assets of both Tucson International and Ryan Airfield."
Lovallo could not be reached for comment on Friday.
Bewley has 30 years of experience in commercial airport management, previously holding management positions with the Reno-Tahoe Airport Authority, the Jacksonville Aviation Authority and the Port of San Diego/San Diego County Regional Airport Authority.
Allin is immediate past president of the International Association of Airport Executives and a member of the policy review committee of the American Association of Airport Executives. She has served with several local community groups, including the Sun Corridor Inc. Chairman's Circle and the Southern Arizona Leadership Council.