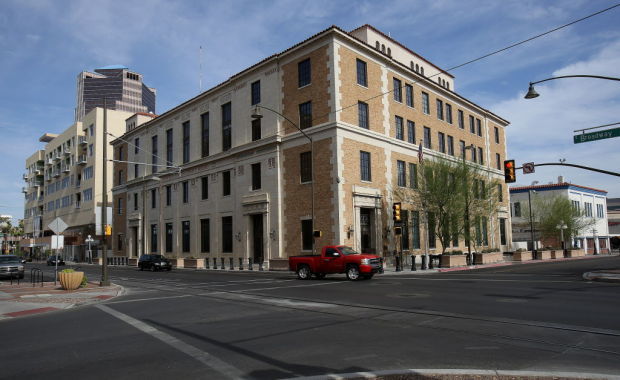 Bankruptcy filings rose nearly 9 percent in Southern Arizona and more than 4 percent across Arizona in 2017, after falling by double-digit percentages every year since 2010, according to new statistics from the U.S. Bankruptcy Court.
The increases reflect a national trend of diminishing improvement in federal bankruptcy filings as the effects of the Great Recession subsided.
Bankruptcies filed last year in the Phoenix division rose 3.9 percent, while filings in the Yuma office fell 9.8 percent.
Last year, 3,740 bankruptcy cases of all types were filed in the court's Tucson division, compared with 3,437 for all of 2016, an 8.8 percent increase.
The Tucson bankruptcy division processes filings from Pima, Pinal, Cochise, Santa Cruz, Graham and Greenlee counties.
Tucson filings under Chapter 11 of the U.S. Bankruptcy Court, used mainly by businesses to protect them from creditors while they restructure their debt, rose 20 percent, to 30 filings from 25.
Chapter 7 liquidation filings rose 5.4 percent in Tucson, while Chapter 13 filings — which entail debt restructuring plans for individuals — rose 20.5 percent, according to court data.
Though full-year nationwide filing statistics for 2017 were not immediately available, the U.S. Bankruptcy Court said filings for the 2017 fiscal year ended Sept. 30 were down 1.8 percent, compared with a 5.9 percent drop in 2016.
The fiscal-year decrease was the smallest one-year drop since a national decline in annual bankruptcy filings began in June 2011, the court said.