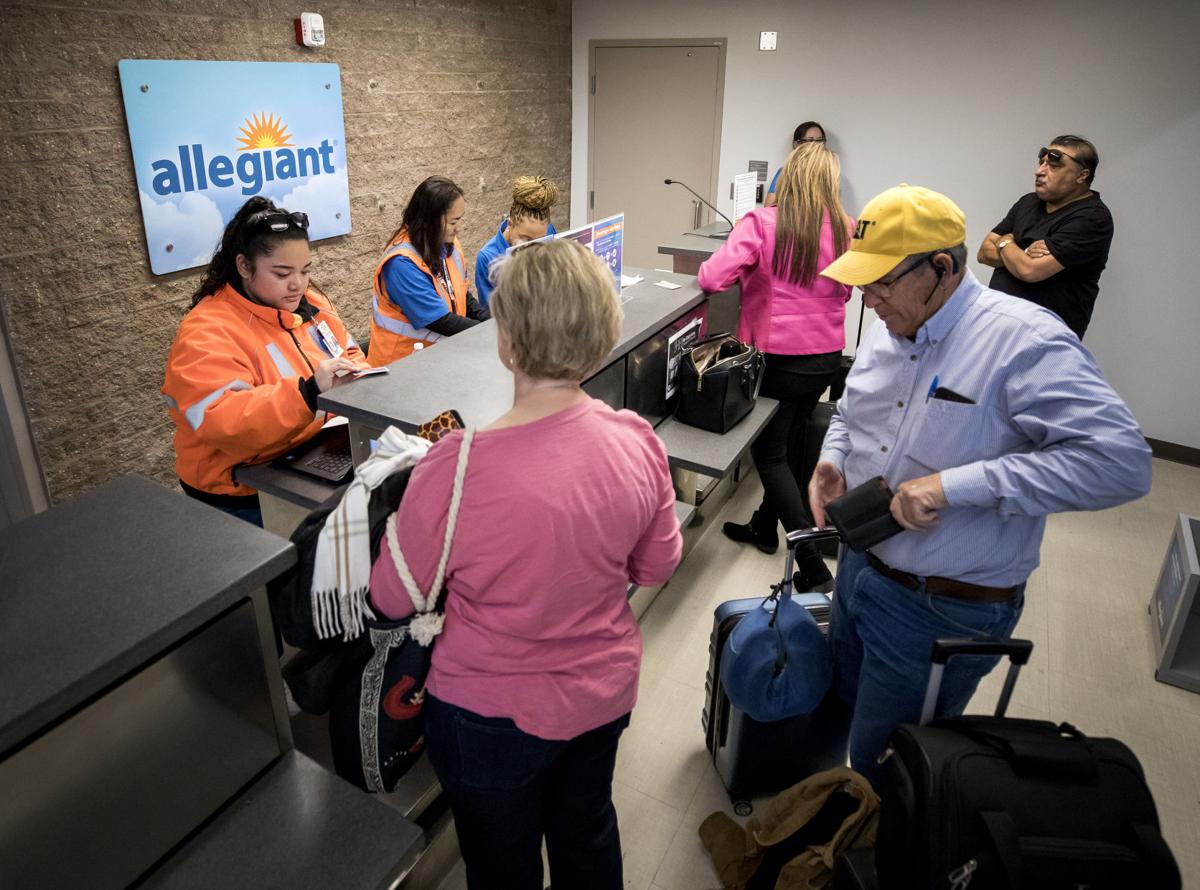 If you're traveling for Thanksgiving this year, be ready — the holiday travel season across Arizona and the nation is expected to be a busy one.
More than 55 million travelers — including more than 1 million Arizonans — are planning a trip of 50 miles or more during the Thanksgiving holiday, according to an annual study by AAA.
The number of expected holiday travelers nationally is up 2.9% and 3.2% higher in Arizona, said AAA, which based its projections on economic forecasting and research by IHS Markit, a London-based business information provider.
In Arizona, about 930,000 of the 1,069,351 projected holiday travelers will take to the roadways, up 3.2% from last year. Plane travel is expected to rise 4% during the five-day Thanksgiving holiday period from Wednesday, Nov. 27, to Sunday, Dec. 1.
AAA attributes the increased travel to higher wages and more consumer disposable income this year.
Based on current prices surveyed by AAA, Arizona motorists will be paying about 8 cents more per gallon for gas than they paid last Thanksgiving holiday.
Busy days at TIA
About 166,000 passengers are expected to go through Tucson International Airport in the 13 days surrounding Thanksgiving this year, about 40% more per day than the average as airlines have boosted the number of flights by an average 7% over the holiday period.
The increase comes even though last year TIA lost a flight to Austin on defunct Via Air and American Airlines dropped its flight to Charlotte, North Carolina, and added a Dallas flight.
The busiest holiday travel days at TIA (in order of busiest first) are: Dec. 1, Nov. 30, Nov. 26 and Nov. 27.
The slowest holiday travel days at TIA (slowest first) are Nov. 28 (Thanksgiving Day), Nov. 29, Nov. 23 and Nov. 20.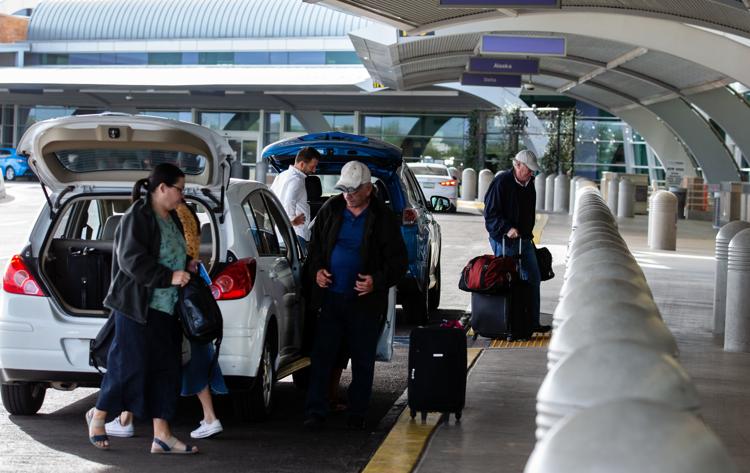 Check in early
Generally, air travelers should arrive at least 90 minutes ahead of departure times for U.S. domestic flights and two hours before international flights and during heavy travel periods.
But it's a good idea to allow extra time for holiday traffic and longer security lines (you can check traffic online and airport checkpoint waits are available through the Transportation Security Administration's MyTSA mobile app).
To keep airfares down, two "low-cost" airlines that started flying to Tucson last year have some strict check-in policies, in addition to an array of fees for extra services.
Allegiant Air — which recently added a nonstop flight from Tucson to Indianapolis — and Frontier Airlines open their check-in counters two hours ahead of scheduled flight time and close them promptly 45 minutes before departure. So anyone not checked in by the time the counter closes is generally not allowed to board — even if they are standing in line.
Gas prices mixed
Nationally, holiday motorists will pay a little less to fill up this Thanksgiving season, with the nationwide gas price averaging about 3 cents less than last year at about $2.60 per gallon of regular, however, Arizona's statewide average is up about 8 cents from last year at $2.94.
No matter where they drive over the holiday, Tucsonans should gas up before leaving town — Tucson continues to have the lowest gas prices in the state at an average of around $2.60 per gallon this week.
Car rentals, hotels
Nationwide, travelers should expect to pay more for car rentals this Thanksgiving holiday season.
At $75, the average daily rental-car rate is up more than $10 from last Thanksgiving holiday and their highest level on record (since 1999).
The cost of staying at AAA Three Diamond hotels is down 5% from last year, at an average nightly rate of $158, while the cost at AAA Two Diamond properties is up 1%, AAA said.