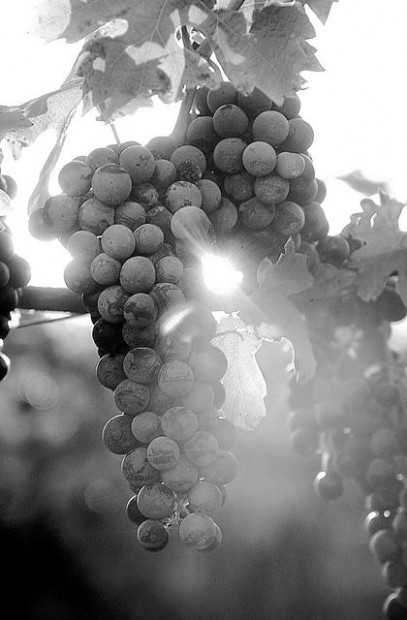 PHOENIX — Arizona wineries are engaged in what may be a life-or-death battle at the Capitol over their ability to ship wine directly to consumers.
"If we are not able to sell our wine online we'll go out of business," Sam Pillsbury, owner of Dos Cabezas Winery, told members of the House Committee on Natural Resources and Agriculture on Monday. He said his winery is too far from the roads to convince wine connoisseurs to find it.
State law usually requires manufacturers of all alcoholic beverages to sell only to wholesalers, who then market to retailers to sell to individuals. But a 1982 statute, designed to help the state's nascent domestic wine industry, created an exception: Small domestic Arizona wineries could ship directly to consumers in the state.
All that changed last year when the U.S. Supreme Court struck down similar laws from New York and Michigan.
The justices said it is unconstitutional for states to allow its consumers to purchase wine directly from its own in-state vintners but refuse to let them make similar purchases from other states.
This one, House Bill 2500, fixes the problem by allowing Arizonans to buy directly from any small winery — defined as producing no more than 50,000 gallons annually — no matter where the facility is located. That measure was approved by the committee on an 8-2 vote.
But another measure pushed by wholesalers who don't want to be bypassed would address the Supreme Court ruling in another way: It would repeal existing laws — and the ability of the Arizona wineries to sell directly to consumers. That legislation, HB 2697, is scheduled for a hearing Wednesday before the House Commerce Committee.
Rod Keeling, a Tempe resident who owns a winery south of the Chiricahua National Monument in Cochise County, said he and his wife located their 8 1/2 acre farm there because they knew, based in the 1982 law, they did not have to depend on drive-by trade.
"We're 43 miles from Willcox, 46 miles from the nearest grocery store, 27 miles from the post office," he said. Keeling, president of the Arizona Wine Growers Association, said the law has helped nourish a new and high-value industry.
Susie Stevens, lobbyist for Alliance Beverage Distributing, a licensed wholesaler, said her company is not trying to put the wineries out of business. She said, though, they should be required to distribute their product through the same system that applies to virtually all other alcoholic beverages.
But Eric Glomski, who owns Page Springs Vineyards and Cellars near Cornville in Yapavai County, said working through wholesalers is not the answer.
"Wholesalers can't do as good a job as me in representing my product," he told lawmakers. Glomski also said his winery would not survive if wholesalers were to take a bite of the profits.
Mark Osborn, who lobbies for the Protect 21 Coalition, financed largely by wholesalers, said there is no way to ensure that wine ordered by phone or the Internet is going to someone of legal drinking age.