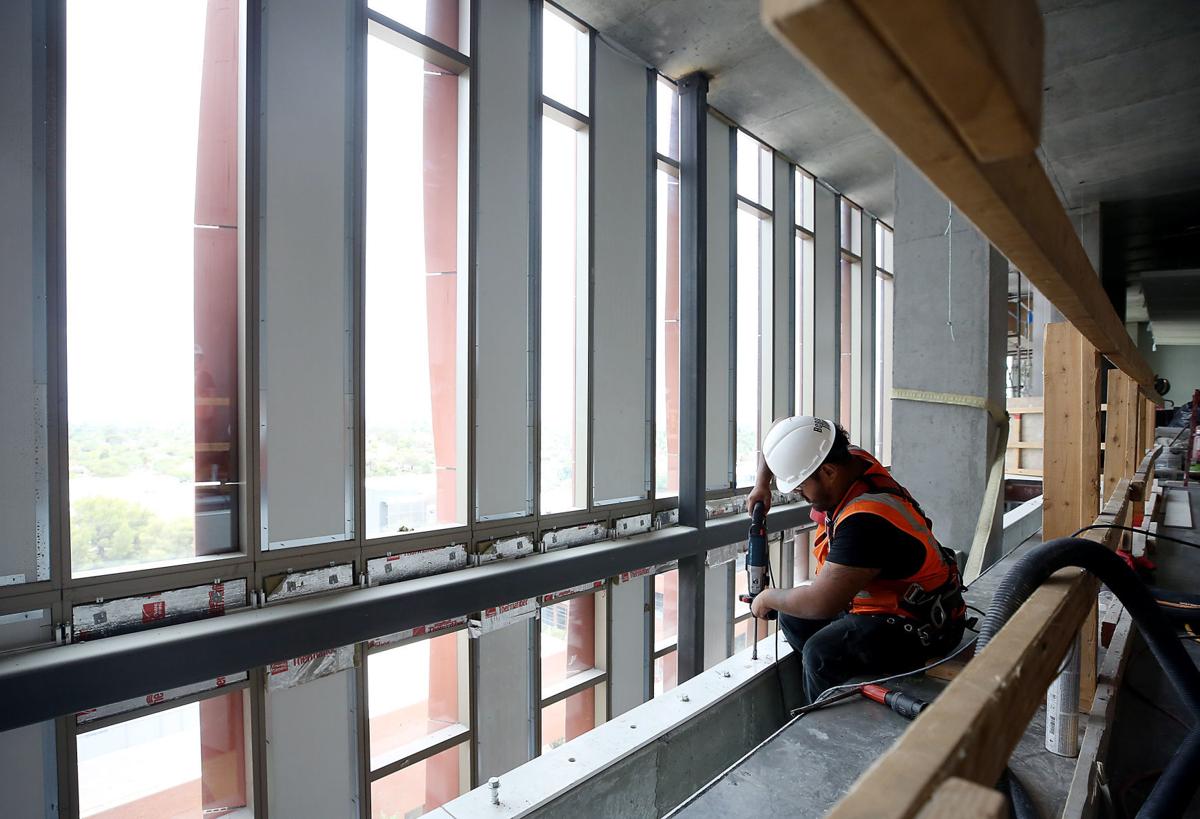 Arizona's economy continues to be propelled by people wanting a new place to live or at least to fix up.
On paper, the state's seasonally adjusted unemployment rate for August did not move, remaining at 4.6 percent. And that's only a tenth of a point below where it was a year ago.
It also remains above the national jobless rate of 3.9 percent in August.
But buried in the figures released Thursday by the Office of Economic Opportunity is that the construction industry added 900 jobs last month and 15,100 in the past year.
While that may not seem like much, it has to be noted that overall private-sector employment grew by 76,100 since the same time last year. And the construction industry makes up less than 7 percent of total private-sector employment.
To put it another way, construction employment grew at a rate of 10.2 percent annually, compared to 3.2 percent for the rest of the private sector. And Doug Walls, the agency's research administrator, said that's the strongest year-over-year growth rate for the industry since 2006.
Even in Pima County construction employment is up 7.5 percent year over year.
Much of this is driven by consumer demand.
The most recent monthly figures show there were more than 4,500 permits for residential construction, including single-family homes, condos, townhouses and apartments. While that's nowhere near the monthly peak of about 9,500 hit in 2005, there has been an upward trend since 2011.
That also tracks with a steady increase in the home price index since it bottomed out in 2012.
But there's also a ripple effect from all this demand.
There's been a 14.7 percent increase in the number of people employed in interior design in the past year, with other year-over-year increases in everything form architectural services to surveying. Even the number of people working in offices of real estate agents and brokers is up 11.4 percent.
There also have been double-digit annual percentage increases in industries that produce what goes into these new residences, like plastics and millwork.
And there's something else.
Those who already have a roof over their heads appear to be increasingly interested in home improvement, whether for themselves or to fix up for a sale, with an 11.8 percent annual increase in employment as nursery and garden centers and smaller but still significant employment boosts at home centers, hardware stores and other building material dealers.
"So growth within construction is not only positively impacting the construction industry, but it's having an impact on multiple industries around the Arizona economy," Walls said.
The business news you need
With a weekly newsletter looking back at local history.