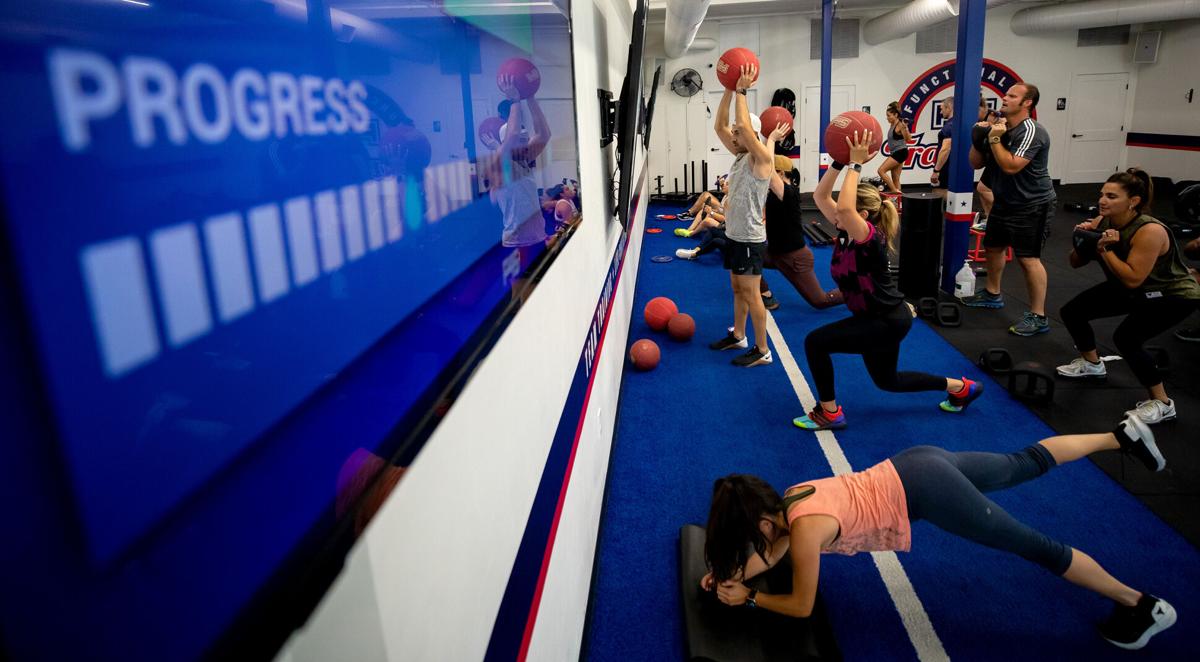 When countless businesses across the country closed their doors for good during the pandemic, F45 Training's Southern Arizona ownership group took the opposite approach.
They opened five studios during the shutdown, with plans for a sixth well underway, and they hired accomplished fitness coaches — sometimes without knowing where to put them.
As other gyms were laying off staff and shutting their doors, Tucson's F45 team was signing leases and spending money.
Co-owner Wendy Alexonis-Gose knew the risk involved. But she was hopeful that people would eventually want to get out following the pandemic, and wanted her businesses to be up and running when it happened.
The gamble paid off. With studios open in Marana, Oro Valley, northeast Tucson, St. Philip's Plaza and Rita Ranch, F45 Training has the Tucson market pretty well-covered. Now, the business is looking up north.
The stars aligned
In the summer of 2017, Alexonis-Gose and her husband, Kristian Gose, found themselves with some rare free time, with their kids away at camp for the first time.
They attended a fitness class, thinking it would be something fun they could do together.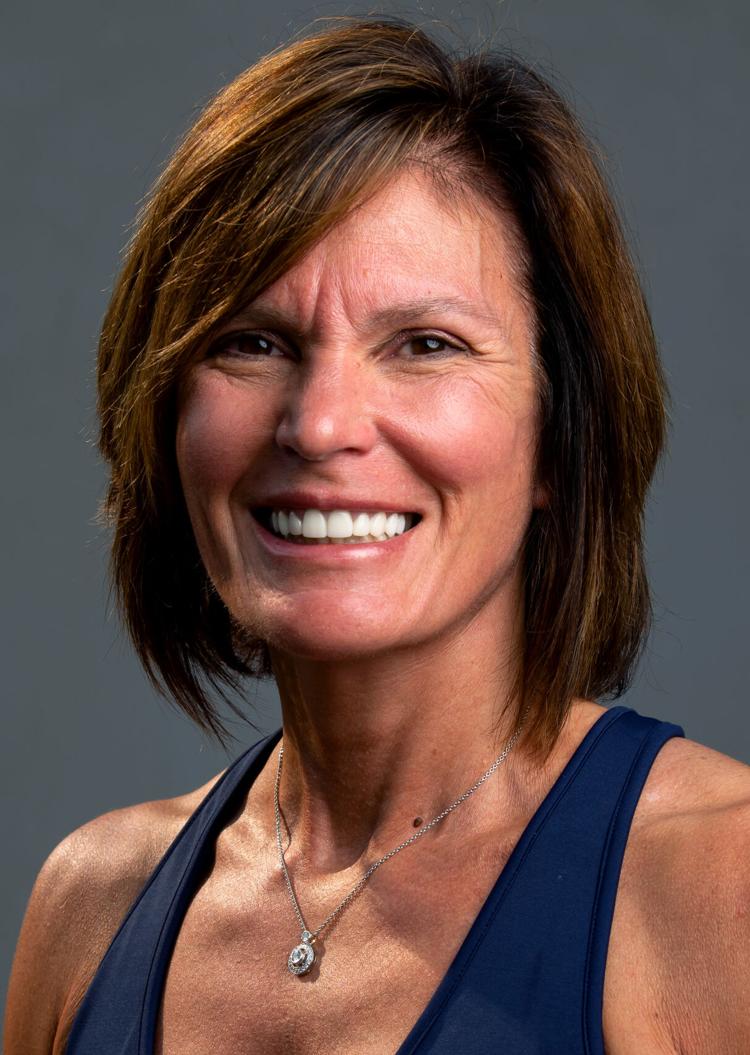 "We went and we left the class, and although we did exert ourselves, we thought there might be a better option for us," Alexonis-Gose said. "It wasn't necessarily our type of workout."
They hit the internet when they got home and discovered the Southern California-based F45 Training. The couple was intrigued by F45's concept of functional training that combines cardio and weights and is built for people with limited time.
It's a high-intensity, interval-training-style workout that's fun — and only 45 minutes long.
Gose and Alexonis-Gose both had backgrounds in business, but knew they would need to find partners familiar with the fitness industry.
"We know enough to know that you need to do it right and needed the right fitness partners," Alexonis-Gose said. "We took it about 50% with F45, then we said 'we're not quite there yet.'"
It took a few years for them to make that connection. Alexonis-Gose, who works as an accountant, took on fitness model Leah Ward as a client and everything clicked.
"I literally woke up in the middle of the night one night, and I'm shaking him going, 'I know who our partner is going to be,'" Alexonis-Gose said.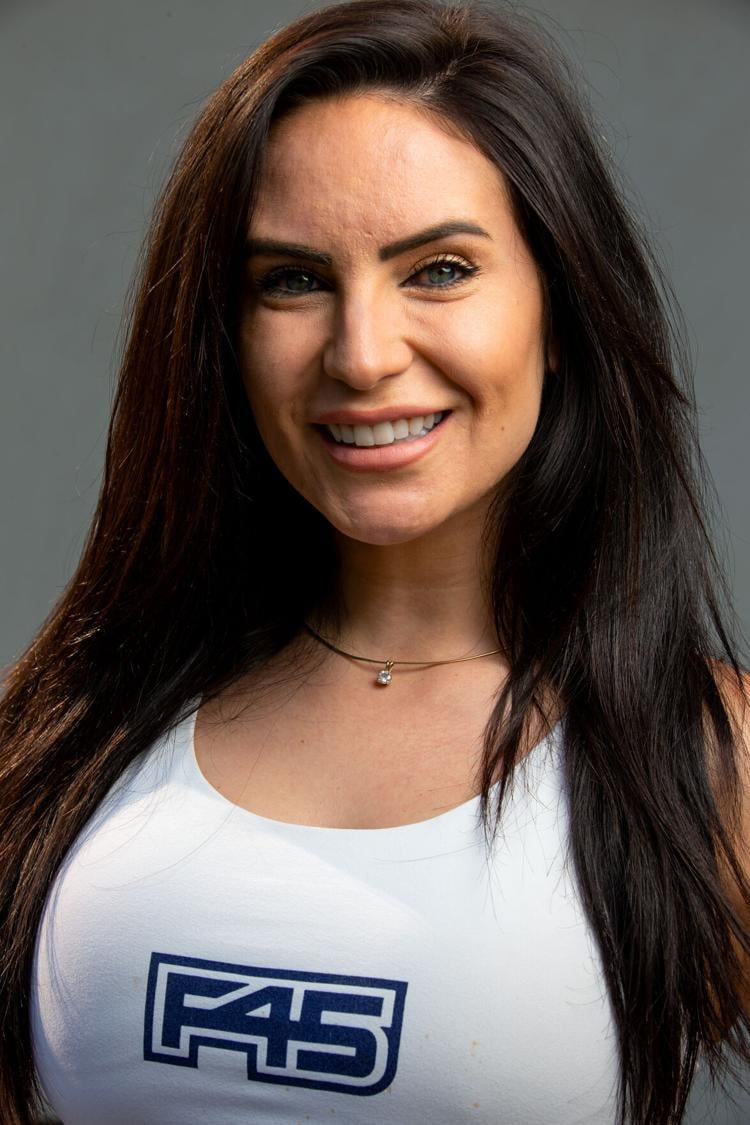 From there, the stars aligned. Ward's longtime friend, Kory Williams, had a lengthy background in gym management. A chance meeting at a grocery store led to a sit-down discussion about him becoming the new general manager.
Williams told his mom before the meeting that there was 0% chance he'd take the job. He quickly ate those words.
"I've known how hard (Ward) works and her work ethic, and she's always been successful at what she did," Williams said. "I met (Gose and Alexonis-Gose) and could immediately just tell right off the bat, if I'm going to be partnered with people, these are the people I want to be partnered with."
Alexonis-Gose took on the role of CEO, with Williams working as GM and Ward handling marketing. They brought on Gary Ray as co-owner and operations manager, and Christian Lemmer signed on to be Tucson's F45 fitness ambassador.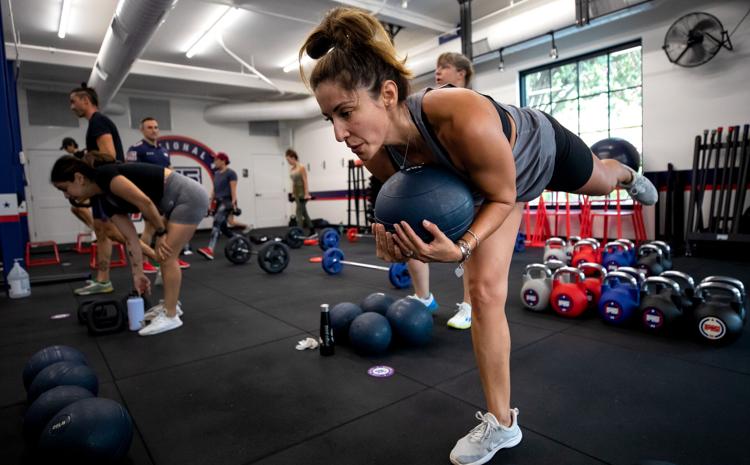 They launched a pre-sale in February 2020, and quickly signed up 600 members for F45's first Tucson location on Tanque Verde Road in northeast Tucson.
F45 Training was ready to open in March of that year, when the pandemic hit. The group waited, finally opening the doors in late June. Two days later, however, they were ordered by the governor to shut down.
"We were like, 'What are we going to do?'" Gose said. "But we're fortunate enough to where all our exercise equipment isn't crazy heavy. But it's a lot of it, and every day every workout is different. So whatever that workout is that day that we're supposed to set up inside, we literally moved it outside to the parking lot."
Within a week, they got approval from their landlord to hold outdoor classes. They would wake up at 3 a.m., arrive at F45 by 4 a.m., and spend the next hour moving all the equipment outdoors. They reversed the process at night, bringing the equipment inside and locking up.
The routine continued for more than a year.
"There really wasn't anything to think about, we had to do what we had to do. That was the only way we could stay open and operate at full capacity," Gose said. "Our members just loved it. Regardless of whether it was winter or June ... we had members out there in 28-degree weather and classes were packed. Honestly, it was the best."
With F45 being one of the only gyms to move operations outdoors at that time, it held onto some of existing members and was able to drum up new membership through Facebook and Instagram.
"Once we were able to go back inside, they loved doing bench presses with the moon right there and watching the sun rise," Gose said. "We told them, 'We don't rent this space; we rent that space. The landlord isn't going to put up with that forever.'"
Taking risks
The early success of the first studio prompted the owners to expand — and quickly. They opened four more studios across town during the pandemic in October, December, January and April. A sixth location is planned for October at The Benedictine, a new midtown development centered around Tucson's former Benedictine Monastery.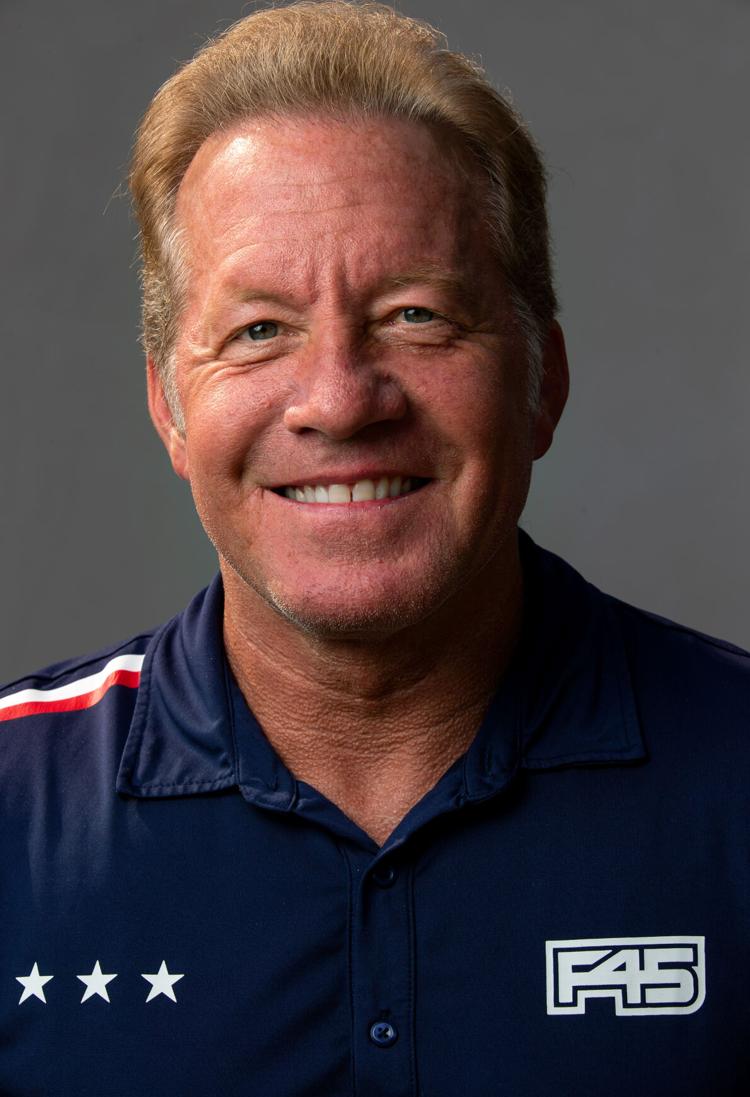 "Last summer, we had a whole lot of meetings. We kept saying, 'Do we just kind of cut our losses and see what happens with this one studio, or do we take this as an opportunity and get everything planned out so we are ready and we're open when people are ready to start working out again?'" Alexonis-Gose said. "And we took that risk."
Gose said they knew they wanted the best, and that the best costs money.
"(Our coaches) weren't on unemployment. We were paying people for not working for quite some time because we wanted a great team," Gose said, adding that at one point they had 10 coaches on payroll who were just waiting for the next gym to open. "Our thought was 'if the pandemic lasts forever, we've got bigger problems.'"
Built to adapt
With F45's quick workouts and enhanced services, reciprocal usage at all Tucson locations and a seven-day free trial, it hasn't been hard to grow membership.
"The concept of F45 is community-based gym that is more than just the workout. We help people with nutrition, with recovery and with the workout," Williams said. "There are no mirrors, and it's designed to where you can have somebody that's 60 years old and never worked out right next to a professional athlete. They can do the same workout at their same pace, their own speed, and their own capability."
No workout is repeated. F45 is cardio and weights-based, and features hundreds of different exercises.
"F45 doesn't have just one thing; it adapts to whatever is popular," Williams said. "If boxing becomes popular, we box. If step aerobics comes back, they're going to add some step aerobics in there. We can modify to what people want to do, and I think that's why we were able to do outside work: We were able to adapt to a change we weren't expecting."
There's also an F45 app, so members can take workouts with them when they travel. Members can do weights-based or weight-free workouts and stretching routines at home, Ward said.
"The beauty of it is one day is structured a certain way, and you might go home and be a little sore depending on how hard you pushed it, but the design of that next-day class is kind of to work out what they know that you did yesterday," Alexonis-Gose said. "It's set up the way it is for a reason, and it's really about that functional part of building those underlying daily-used muscles."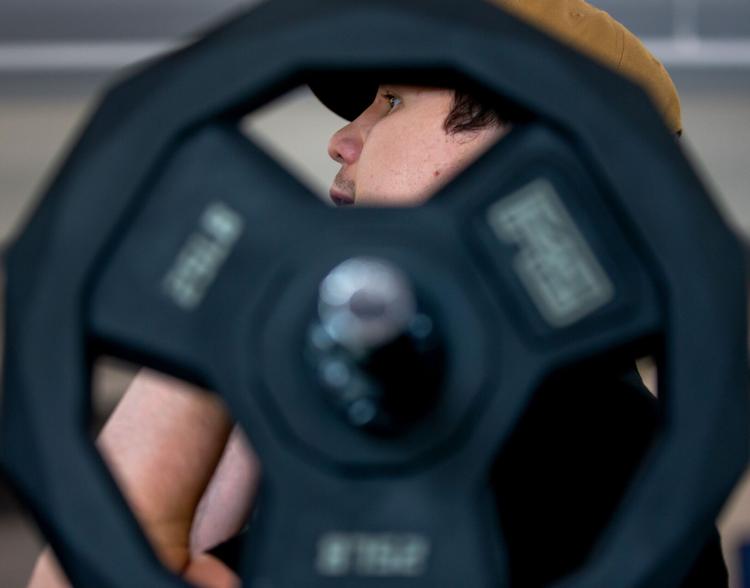 'Erases that
COVID feeling'
Williams said they quickly noticed people forming friendships in class, and enjoying activities they previously hated.
"People haven't done pull-ups since they were 8 years old, and people that never thought they'd do another pull up in their life are doing it, because there's resistance and there's bands," Williams said. "To me, it reminds me of high school practices."
Alexonis-Gose said F45 is group fitness for people who don't like group fitness, and it caters to all ages, with members ranging in age from 16 to 86.
Ward said now that the world is reopening, people are excited to come back into the gym and feel like kids as they work out and meet new people.
"It kind of erases that COVID feeling when you walk into the gym, because it just feels like things are back to normal," Ward said, adding that the reviews for F45's two oldest studios in northeast Tucson and Rita Ranch studios tell stories about how joining F45 helped people navigate the pandemic.
"It's changed so many of these people's lives."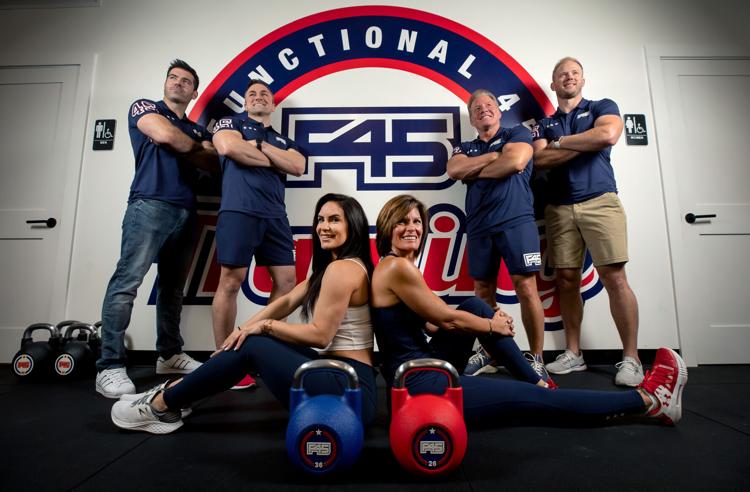 Contact reporter Caitlin Schmidt at 573-4191 or cschmidt@tucson.com. On Twitter: @caitlincschmidt