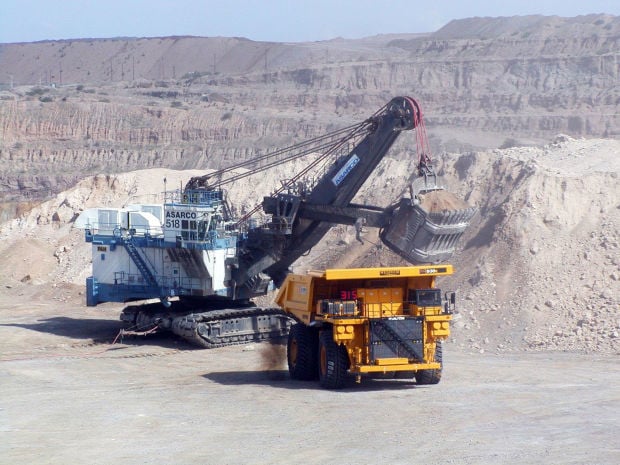 Tucson-based copper producer Asarco LLC has filed an appeal to the U.S. Supreme Court to overturn lower-court rulings that it must pay bonuses based on the price of copper to hundreds of union workers.
The company met a deadline on Friday to ask the high court to review the case, after winning a 30-day extension of the initial deadline to file its appeal.
Asarco's opponent in the case, a group of unions led by the United Steelworkers, has 30 days to file a reply.
It takes the Supreme Court an average of about six weeks to decide whether to review a case, and the high court agrees to review only about 1% of the roughly 8,000 cases annually it is asked to hear.
Asarco, part of Grupo Mexico, has been fighting to avoid paying the bonuses since 2014, when an arbitrator ruled that newer workers not eligible for the company's pension plan should get the bonuses because that provision was mistakenly left out of a collective-bargaining agreement signed in 2011.
The bonus payments were upheld by a federal district court, and the 9th U.S. Circuit Court of Appeals rejected Asarco's appeal for a second time in January.
In its petition to the Supreme Court, the company argued that the arbitrator exceeded his authority by requiring payment of the bonuses, and that the 9th Circuit ignored federal labor law and prior court decisions that restrict arbitrators' authority to change collective bargaining agreements.
The unions say Asarco owes about 750 current and former workers more than $10 million in unpaid price bonuses and interest. The bonus is paid when the average quarterly copper price tops $1.60 per pound; the metal has been trading recently at around $2.75 per pound.
The United Steelworkers and several other unions represent more than 2,000 hourly workers at five Asarco locations in Arizona and Texas.
Asarco's union hourly employees have worked without a new contract since the last collective-bargaining agreement expired at the end of November.
Asarco has declined to comment on the contract negotiations or the copper-price bonus case.
In Arizona, Asarco operates the Mission Mine in Sahuarita south of Tucson, the Silver Bell Mine in Marana and the Ray Mine and Hayden smelter in Central Arizona.