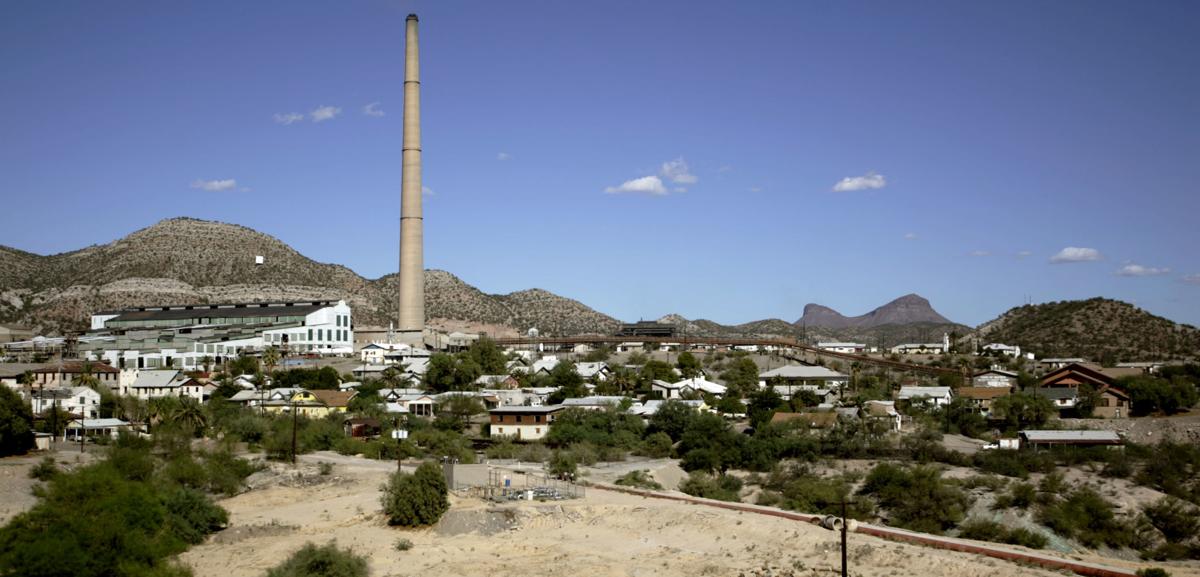 Tucson-based copper producer Asarco LLC has completed work to retrofit its smelter in Hayden with new pollution controls and expects to reach 100 percent production capacity by the third quarter of this year, its parent company said.
In a recent filing with Mexican securities regulators, Asarco parent Grupo Mexico said it has completed a $229 million project to upgrade the Hayden smelter to meet U.S. air-pollution rules.
Asarco pledged to retrofit the smelter as part of a 2015 settlement of charges leveled by the U.S. Environmental Protection Agency in 2011 that the company failed to comply with emissions-control requirements.
The company also agreed to pay $4.5 million as a civil penalty, $8 million to fund local environmental projects and $1 million to replace a diesel locomotive with a cleaner model.
"The smelter has state-of-the-art technology in converter furnaces and in the capture and handling of gases and powders," Grupo Mexico said in its second-quarter financial report to regulators.
The company said the Hayden smelter has reached 80 percent capacity during its startup phase and the upgrades will increase production efficiency and help the smelter hit its design capacity of 630,000 tons per year, after previously operating at 580,000 tons per year.
Current employment figures at the Hayden operation were not available.
Asarco reportedly employed more than 500 workers at the Hayden smelter operation as of 2017, despite partial shutdowns for the upgrade work and a round of layoffs in 2015 as copper prices slumped.
Besides the Hayden smelter, located about 55 miles north of Tucson, Asarco operates the Mission Mine in Sahuarita south of Tucson, the Silver Bell Mine in Marana and the Ray Mine in Central Arizona.