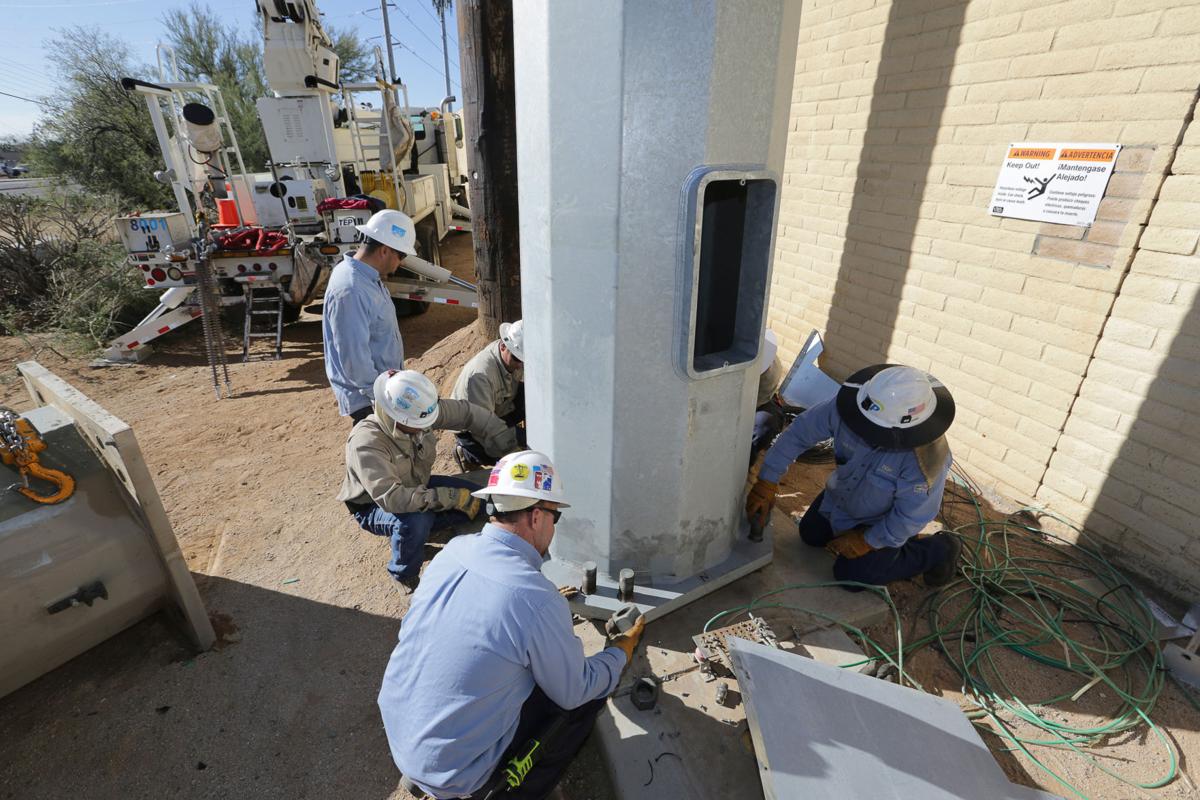 Customers of Tucson Electric Power Co. and other state-regulated utilities may be in line for a break on their bills, thanks to the federal tax overhaul.
But exactly how, and how much, are up in the air as companies and regulators grapple with the effects of the far-reaching legislation.
Prompted by regulators, TEP and other utilities are filing or preparing proposals to return to ratepayers potentially millions of dollars the companies will save because of a cut in the U.S. corporate tax rate to 21 percent, from 34 percent.
TEP plans to file proposals to pass through its tax savings, though details are not yet available, in response to a request by a Corporation Commission member.
Arizona Public Service Co., the largest state-regulated utility, already has filed a proposal to pass through the tax benefit by reducing the energy charges customers pay per kilowatt-hour of power, a move that would save the average APS home customer using 1,100 kWh per month about $4.70 monthly.
TEP is exploring options including a rate cut or spending its tax savings on system improvements that would benefit customers in the long run.
"The benefits of the tax reduction could be passed along through lower rates or by offsetting the cost of improvements, like infrastructure improvements, which would delay or reduce future rate increases," spokesman Joe Barrios said. "There are opportunities for both short- and long-term benefits to customers, and that's what we're analyzing now."
TEP and other utilities are expected to file their own proposals by Jan. 20 in response to a letter filed by Commissioner Justin Olson after passage of the tax law in December.
"The effect of this reduction in tax liability should be passed onto every applicable utility ratepayer in an efficient and expeditious manner," Olson wrote, requesting comments and proposals and a workshop for stakeholders as part of new proceedings to examine the issue.
Olson noted that the commission had discussed potential impacts as the tax-reform push gathered momentum during at least three recent rate cases.
The Corporation Commission is thoroughly reviewing APS's proposal, an official said.
"We will work swiftly to thoroughly conduct this review to ensure APS customers receive all rate reductions they are entitled to under the new federal tax laws," commission spokeswoman Holly Ward said.
The tax-cut issue could affect any of the for-profit water, gas and electric utilities regulated by the Corporation Commission that pay income taxes. The panel regulates 15 electric utilities, six natural-gas providers, about 350 water companies and dozens of telecommunications providers.
But it doesn't affect tax-exempt rural electric cooperatives, as the head of Marana-based Trico Electric Cooperative noted in a response to the Corporation Commission this week.
"As a nonprofit electric cooperative, Trico does not pay federal income taxes, and the rates approved in Trico's most recent rate case do not include recovery of federal income taxes," Trico CEO and General Manager Vincent Nitido said in a letter to the commission.
A list of other filings in response to Olson's letter was not available Wednesday because of technical issues with the Corporation Commission's online database.
Geoff Oldfather, a spokesman for the Benson-based Arizona Generation and Transmission Cooperatives, also said that issue doesn't affect the tax-exempt generating and transmission co-op, which operates the Apache Generating Station through the Arizona Electric Power Cooperative.
The head of a group that represents Arizona utility investors said the full effect of the new tax on utilities remains to be seen.
"There's a lot of provisions in the tax law, and I think it is going to take some time before the companies and the commission understand the impacts," said Gary Yaquinto, president and CEO of the Arizona Investment Council and a former Corporation Commission utilities director.
Utilities, regulators and other stakeholders will have a chance to discuss the impact of tax reform on the state's utilities at a workshop set for Jan. 31 at Corporation Commission offices in Phoenix. The workshop will also be streamed online at azcc.gov/livebroadcast