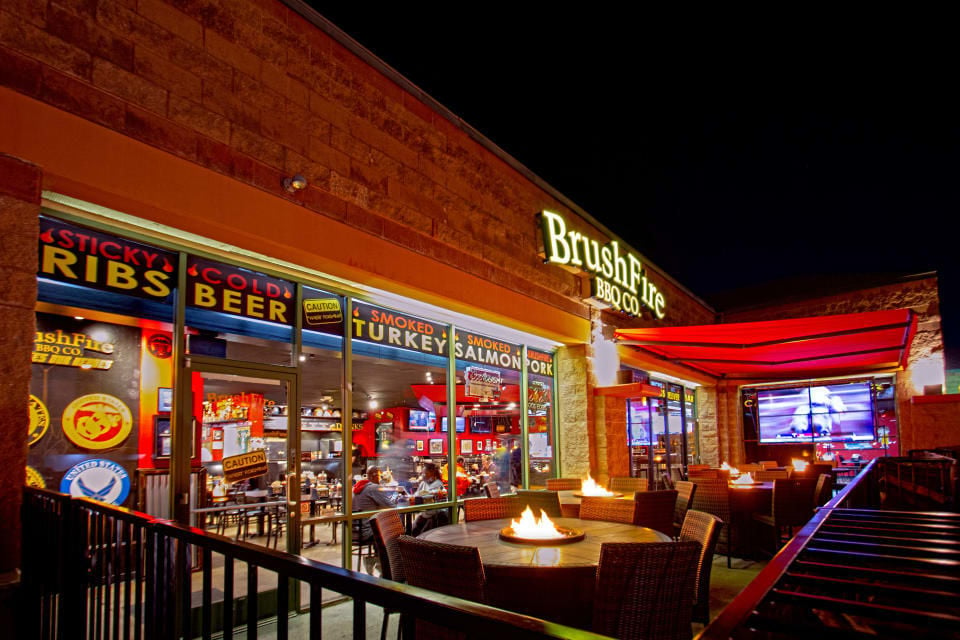 There are several well-known indicators economists use to gauge the strength of an economic region. Tucson is doing well on all fronts.
Indicator No. 1 — population growth. Tucson's population grew by .8% in 2018, a continuation of a growth trend that started in 2010. This is a good indicator for two reasons. First, it shows that people want to be here. Second, new people increase the demand for goods and services of all types, which is good for the economy.
This supports the second indicator — business growth. In 2017 Tucson's business base grew by .5%. Business growth matters because it is business that feeds the employment base and employment opportunities, thereby attracting more people.
A third indicator is business continuation. Like business growth, business continuation means companies are in an economic environment conducive to expansion and investment. In other words, when the overall economy is vibrant, businesses are able to sustain and grow.
It's a big cycle — Tucson attracts people, which fuels business growth and continuation, which attracts more people.
Let me introduce Dana Cole. She is an on-the-street source who validates the continuing strength of the business environment in Tucson. Cole is a business broker, and she is in touch on a daily basis with the pulse of how businesses are faring in Tucson.
Cole owns the Long Realty Business Brokerage Franchise. Her primary role is fostering business continuation by bringing together sellers and buyers of companies. In one example, Cole brokered the sale of BrushFire BBQ Co. in 2017.
Cole's focus is "main street" businesses, typically family-owned companies with annual revenues between $1 million and $8 million per year, but in some instances revenues are less than $500,000 per year.
Trends Cole has seen in the past year indicate a very busy and very positive market in Tucson. Her first clue comes from the phone. She is getting many more calls from both sellers and buyers.
Sellers are following the old adage of selling when demand is high and prices are strong. In the past year Cole has seen increased revenue trends of resilient businesses that survived the last economic downturn and their owners are now ready to sell and retire.
Per Cole, "I am the busiest I have ever been in almost 30 years of assisting buyers and sellers of companies. Companies are cash strong, and they are profitable."
Along with a robust base of strong and available-to-buy companies is a growing base of people who want to buy the companies. Many of these potential buyers are coming from out of state. They want to live in Tucson, thereby continuing the cycle of population growth feeding business growth and continuation.
Per Cole, more than one-half of the buyers are coming from outside Arizona. "Tucson and the Southern Arizona region are wonderful places to live, with great climate, a diverse population, and a wide array of activities to enjoy. It's the kind of place that attracts those with money to invest."
This business continuation process does not magically happen. Most business owners do not know where to turn when they want to sell their company. They reach out to their accountant or attorney, and that is where Cole comes into the picture. The accountants and attorneys refer their client to her.
Cole's expertise is in preparation and matchmaking. The preparation is often a one- to two-year process, positioning the business in the best light for potential buyers. The matchmaking involves identifying the best potential buyer, and helping each party set realistic expectations.
For a lot of small business owners, selling the company is an emotional challenge. Many spent years building the company. It's their baby, so to speak. As a coach in this process, Cole helps bring clarity to this emotional situation.
In the end, this bringing together of sellers and buyers creates three positive outcomes.
Sellers of a business realize a financial reward for often a lifetime of work.
Buyers realize an opportunity to invest in a successful enterprise.
Tucson realizes a continuation of business success and economic growth.
Economic growth is a contagious thing. Tucson is a contagious business environment. As said earlier, this positive contagious atmosphere is cyclical. Dana Cole is an integral part of that cycle, successfully bringing buyers and sellers together, and ensuring businesses continue to grow and prosper.
The business news you need
With a weekly newsletter looking back at local history.