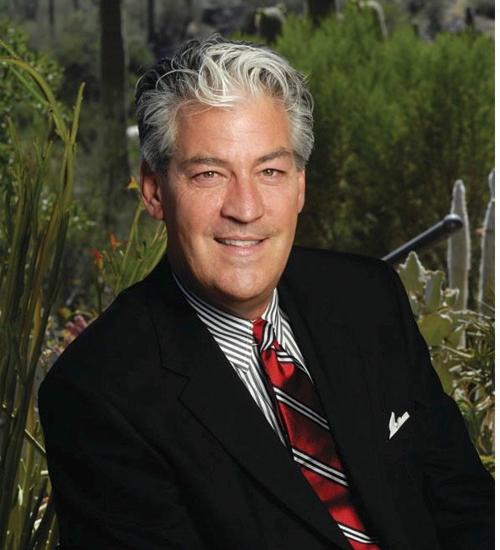 Dodge ran an ad for their Ram truck that touched me and made me cynical at the same time.
The ad links their trucks with instances of people helping others and giving back to their communities. Playing in the background are excerpts from Martin Luther King Jr.'s "The Drum Major's Instinct" sermon. King's moving words championed the act of being a servant for others.
What touched me was the images and words that showed the caring we have for each other. In times of need, it is the quiet servants who step up to help.
The cynical part of me arose because Dodge cherry-picked from King's sermon. The whole sermon ran for over 38 minutes, and within the rest of the sermon were specific warnings about advertising, how it feeds the ego and causes people to live beyond their means.
As a contrast to Dodge's self-serving advertisement, let me introduce Mark Irvin. Irvin is the CEO and founder of Mark Irvin Commercial Real Estate Services, LLC, a successful commercial real estate broker in Arizona. He spends at least 40 percent of his time each week involved in philanthropic and public-service activities.
He is a servant leader, both professionally and philanthropically. His passion and lifestyle revolves around helping others achieve success.
Some beginning credits for Irvin's approach to life go to his grandmother Mang. As a teenager, Irvin asked his grandmother to share with him one life lesson. Her response: "Write your obituary, and then go live it." Irvin sat down and did that. He thought about what he wanted other people to say about him, and then proceeded to live in a way that those proclamations would come to life.
On a professional level, Irvin is a driven entrepreneur and businessman. His firm has a clear focus — office, medical and investment real estate. It has a clear mission of helping clients make timely and informed real estate decisions. He expects top performance, clear communication and accountability. This focus on performance and results elevated his firm to a top tier position in the commercial real estate sector.
Philanthropically, Irvin is passionate about children, education and our military. Over the years, he has worked extensively with the Boys & Girls Clubs, the Pima Community College Foundation, the American Red Cross, the Rotary Club of Tucson, and Davis-Monthan Air Force Base, where he has been the honorary commander of the 355th Fighter Wing for many years.
For the last eight years, Irvin has served as a nonpaid board member for Rio Nuevo, a public/private partnership focused on the redevelopment of downtown Tucson. Irvin took me through the trials and tribulations the organization went through after the state stepped in and took over the board, appointing him and others to serve.
The early in-fighting and politics would have dampened the enthusiasm of nine out of 10 people. Irvin, however, stayed true to the cause — he is the only remaining member of that initial appointment eight years ago. Irvin has a love for Tucson and saw a damaged resource in Rio Nuevo. He worked diligently to help fix it. The results are coming in: four hotels with close to 700 rooms, new entertainment venues, a revitalized convention center, and a new Fortune 500 employer.
Irvin is also a founder of the Arizona Bowl, the newest college football bowl game (another nonpaid position). In just three years, the bowl has delivered to the Tucson marketplace a $35 million impact. Keeping with his philanthropic ways, the Arizona Bowl just gave $50,000 to teachers groups, and five $1,000 grants to exceptional teachers.
Irvin's lifestyle is to give back. As he stated, "I'm wired to do it."
And he does it quietly, sharing credit with others before taking credit for himself. Irvin does not leverage his charitable work for business. It is not an advertising opportunity. It is not about a plaque for the office wall.
For Irvin, the rewards are much more tangible. Irvin recently spent a half-day visiting with five teens who dropped out, two of whom decided to return to school.
Business is often seen as focused on profit before everything else. Contrast that with Irvin, who quietly lives a passionate lifestyle of giving back, each and every day. We can only hope that soon there will be advertisements championing that kind of philanthropy.