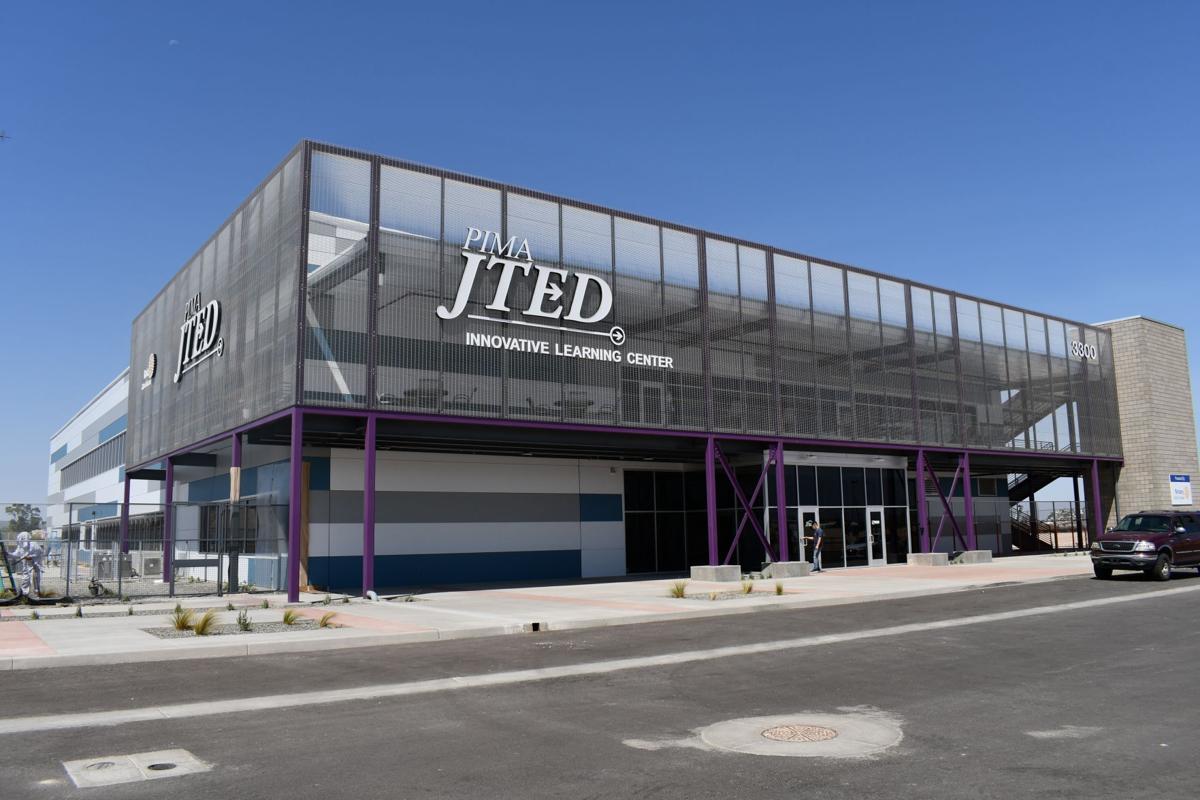 This column is for every high school student within reading distance. If you are trying to figure out a direction, have a passion you want to pursue or simply trying to evaluate education options, think about Pima County JTED.
Enacted into law in 1990, JTED is a career and technical education district, available to students throughout Southern Arizona. In partnership with 14 local public school districts from Nogales to Mammoth and Ajo to Vail, JTED is the modern evolution of what used to be called vocational training.
In a headline, JTED is the gateway to a career, a high paying job, or as a springboard to continuing education. I spoke with Kathy Prather, superintendent of JTED, to understand the programs and how they deliver value for students, businesses and Tucson. I also spoke with Matt Nelson, senior vice president at Crest Insurance, an active adviser in JTED programs and a proponent of JTED within the business community.
First, some basics for students (and your parents).
JTED is available to any student in any participating school district, as well as home-schoolers.
It is free. Funding is primarily through real estate taxes, plus some secondary funding sources.
It is convenient. There are 38 locations within school district facilities, and 17 stand-alone JTED locations.
Which brings us to the real question — why? Why should a student enroll in a JTED program? The simple answer is knowledge and experience.
One of the challenges immediately following high school is determining a path without a lot of practical knowledge or expertise. There is considerable counseling available. A fair amount of peer and parental pressure as well. What's missing to a great extent is real-world perspective.
With a JTED program you get applied knowledge and experience. Graduating from a JTED program earns one highly valued credentials in a field in which one has an interest.
If you go to pimajted.org, you will find 62 different programs: business; arts and design; computers and media; health sciences, hospitality, education and human services; industrial technologies; public service; science and engineering.
Specific programs include 3D animation and gaming, aviation and drone certification, entrepreneurship, health-care technician, culinary arts, cybersecurity, EMT certification, graphic and web design, and precision machining, to name just a few.
This variety of offerings came about by matching student interests and the types of training and credentials employers value. Graduates who have JTED credentials can make informed decisions regarding next steps.
Go for a job right away. Not just any job, but one in a field you love, requiring highly credentialed skills, and offering commensurate pay.
Use the JTED training as a springboard for career pathing, furthering your skills and experience in multiple ways.
Use the JTED training as a springboard for continuing education. Both Pima Community College and the University of Arizona offer some college credits for JTED credentials.
If you enter the workforce, know you're going in at a level that commands higher wages. The average starting wage for a JTED credentialed graduate is $40,000 per year, with many eventually earning close to six-figure salaries or more in selected program pathways.
Employers support JTED and its students in multiple ways. All of the advisors and instructors come from the business world, sharing their practical experience and expertise. Employers hire JTED graduates for internships and full-time positions.
The relationship between the business community and JTED is very much symbiotic; mutual support, furthering goal attainment for each.
If you are a high school student, there is one thing to know about JTED — it is a great enabler. It helps you see the future through practical learning today.
Ken Cook is the co-founder of How to Who, a program on how to build strong business relationships. Learn more at howtowho.com.