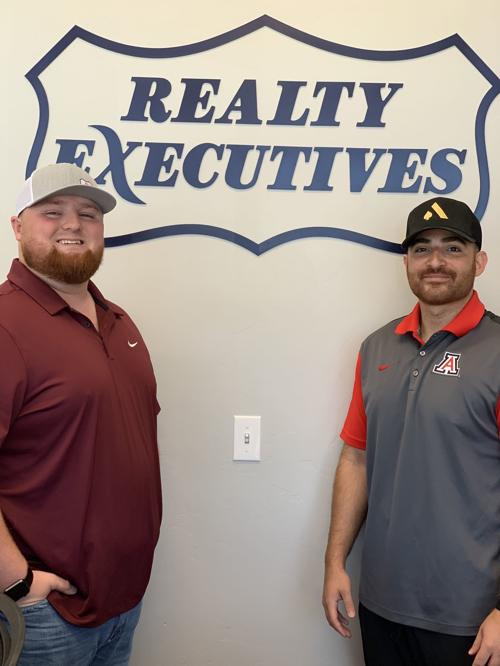 Let me introduce Victor Cabibo and Tyler Post. Victor and Tyler are partners in the Crown Realty Team. They are two entrepreneurs in their early 20s who have figured out a win-win-win-win scenario.
Sounds like a lot, but when you hear their story you'll understand why everyone comes out better.
Cabibo and Post are real estate wholesalers. They buy distressed houses, renovate them, and resell them. I know, this is basically house flipping; all the craze right now. But what Cabibo and Post do is much more than flip one or two or three houses a year.
They have brought together a pool of investors who have capital looking for opportunities. They have identified niches in the housing market where their brand of renovation is a solution that many home owners view as their lifeline in a distressed situation. Put these two pieces together, and you have a formula that converts 20 to 30 Tucson houses per year into valued assets.
When I first met with Post and Cabibo, I wanted to know what made them different. After all, buying distressed housing doesn't have the most stellar reputation. It is often perceived as taking advantage of people who have no other options. A recent May 1 Daily Star column by Tim Steller highlighted how the gentrification of neighborhoods is leading to protests from existing residents, and becoming a top-tier issue in the mayoral race.
Cabibo and Post told me right up front that they don't buy owner-occupied houses where the owners are being priced out in "up and coming" neighborhoods. Instead, they focus on vacant homes or rentals that are run down and ignored by absentee owners. The majority of their sellers are absentee investors, negligent landlords or elderly who, due to life circumstances, have moved on from their home, but cannot get out of the ownership.
Back to the winners. The first winners are the current homeowners who sell to the Crown Realty Team. Every owner-occupied home they've purchased to date has owners facing pre-foreclosure. Crown prices the home at a market value that enables the owner to exit the property with their credit intact, and no foreclosure on their record.
Absentee landlords and investors have properties they are ignoring, for whatever reason. The property is often an eyesore in a generally well-kept neighborhood. By stepping into this situation. Cabibo and Post give the absentee owner a way to exit with their equity. They provide the neighborhood an upgraded house that protects property values.
The second winners are investors who finance the homes. A distressed property or a property financially underwater does not merit a premium market value. By identifying these properties, Cabibo and Post are able to acquire these properties at less than premium value. They invest in rehab expenses, and then sell the property at premium market value. The investors capital has found an opportunity that delivers a strong return.
The third winners are the Crown Team. Marketplaces abhor a vacuum. Entrepreneurs succeed by identifying the vacuums and filling them. They identify a need, and provide a solution. In this instance, the Crown Team has found a niche in the housing market, and they are providing solutions that produce winners on all sides.
The final winner is the Tucson housing market. Vacant and neglected properties are a drain. They drain property values in neighborhoods. They strain tax revenues when a property is abandoned. Homes facing foreclosure will soon join these ranks. Because the Crown Team turns around these specific types of properties, they buoy neighborhood property values, and continue the flow of tax revenues.
Entrepreneurs succeed when they identify a problem, passionately and profitably deliver a solution, and produce winners on all sides. Victor Cabibo and Tyler Post are clearly demonstrating how that formula works.
Ken Cook is the co-founder of How to Who, a program on how to build strong relationships and how to build business through those relationships. Learn more at howtowho.com.
The business news you need
With a weekly newsletter looking back at local history.