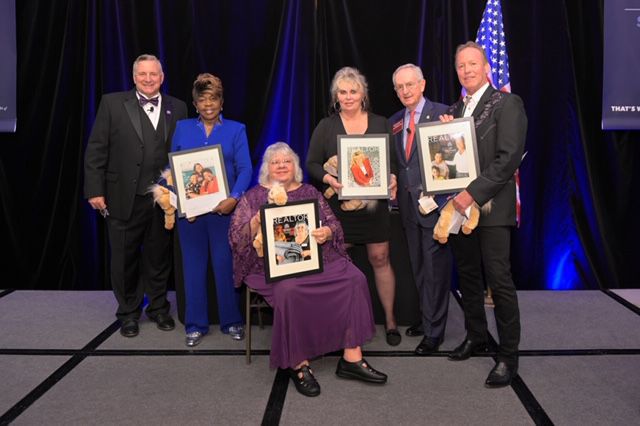 Our Family Services has been selected to receive a $2.5 million grant from the Day 1 Families Fund. The one-time grant, awarded to organizations moving the needle on family homelessness, will allow Our Family Services to help vulnerable families who are on the waiting list and haven't received housing assistance due to their need for more intensive interventions and specialized case management
that doesn't fall within current funding guidelines. The Day 1 Families Fund grant will also be used for activities and items that are not allowed by other funders, such as funding for hotels, food and furniture as families work toward a permanent situation.
Long Realty, Jill Rich:
The National Association of Realtors celebrated the 20th year of the Good Neighbor Awards, which honor Realtors for their volunteer efforts
to improve the lives of people in need. Tucson Realtor Jill Rich of Long Realty was in attendance, holding the distinction as the only individual to be recognized as a Good Neighbor Award winner by NAR in two separate years. A lifelong volunteer, Rich has supported American Red Cross disaster relief efforts and worked alongside various nonprofits designed to combat homelessness. She also founded an organization that provides support and resources to refugees who fled to the Tucson area from war-torn and poverty-stricken countries, including South Sudan, Guatemala and Syria. For the ongoing impact Rich has made, her nonprofit was awarded a $2,400 grant on Saturday, funded by Good Neighbor Award sponsors realtor.com and Wells Fargo.