Anne Ryan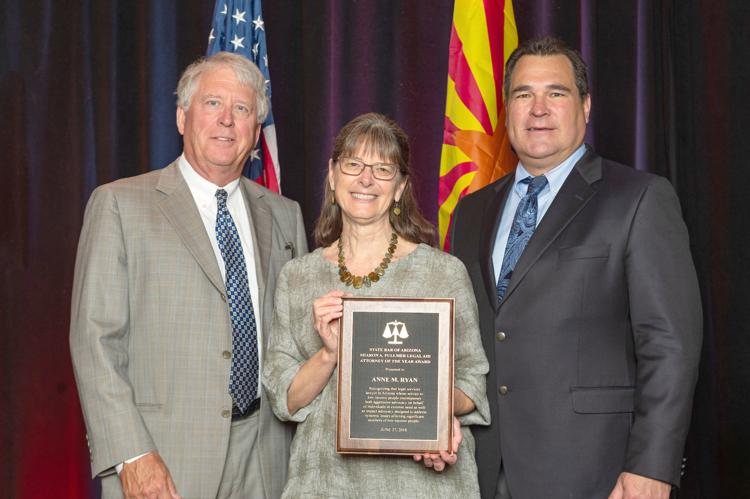 Anne Ryan, an assistant professor in the University of Arizona Department of Family and Community Medicine and director of its Tucson Family Advocacy Program, has received the 2018 Sharon A. Fullmer Legal Aid Attorney of the Year Award from the State Bar of Arizona.
The award recognizes Arizona legal services lawyers whose service to low-income people encompasses both advocacy on behalf of individuals in need as well as impact advocacy designed to address systemic issues affecting significant numbers of low-income people.
Founded in 2004 by Ryan, TFAP provides free legal services to low-income families in two Banner - University Medicine primary care clinics. It also teaches health-care providers about legal issues that impact health and how they can become more effective advocates for patients.
Sarah J. Showard
The American Institute of Personal Injury Attorneys has recognized the performance of Sarah J. Showard as Two Years 10 Best Personal Injury Attorneys for Client Satisfaction.
The American Institute of Personal Injury Attorneys is a third-party attorney rating organization that publishes an annual list of the top 10 personal injury attorneys in each state. Attorneys are nominated by peers or clients and are independently evaluated by AIOPIA.
Carondelet Health Network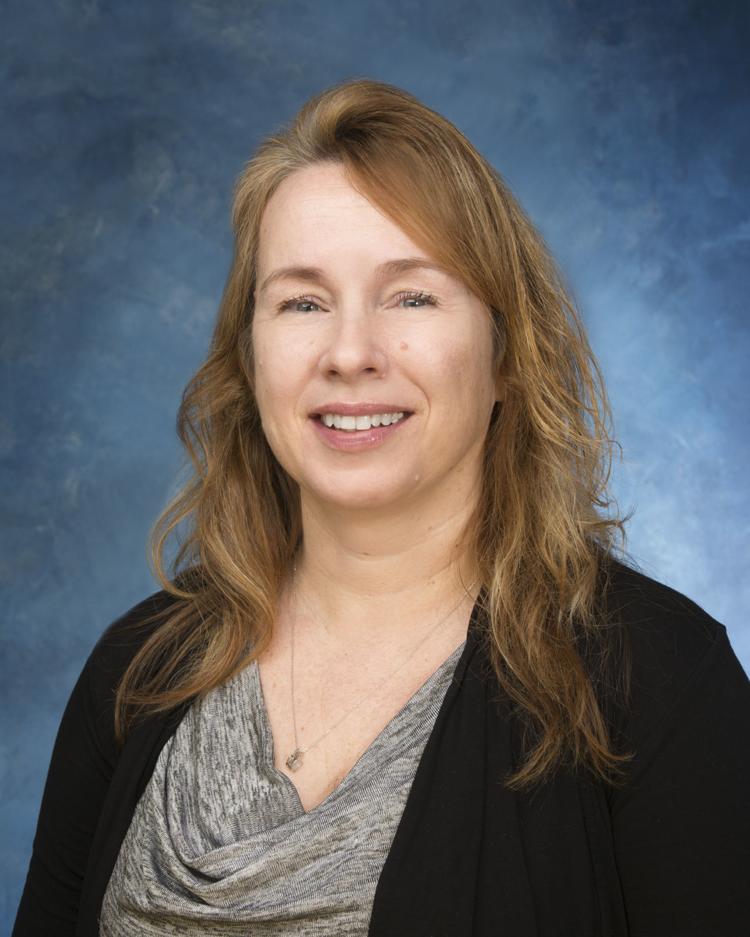 Carondelet Health Network Chief Financial Officer Theresa Mouton has been named one the industry's leading CFOs by Becker's Hospital Review, a national health-care trade publication. Individuals on the "150 Hospital and Health System CFOs to Know" list play an integral role in their organization's strategic planning, growth and transactions.
Mouton was promoted to market chief financial officer for the Carondelet Health Network in 2017, after being with the organization since 2015. She oversees financial operations of the three Carondelet hospitals, St. Mary's Hospital and St. Joseph's Hospital in Tucson, and Holy Cross Hospital in Nogales. She also serves as Arizona Group CFO, overseeing the financial operations of the Abrazo Health Network in Phoenix.
Hughes Federal Credit Union
Hughes Federal Credit Union took the No. 1 Arizona spot on Forbes' inaugural "Best-In-State Banks and Credit Unions" list.
Locally-owned Hughes received the top rating, a customer satisfaction score of 87.60 among all credit unions in the Mountain West Credit Union Association area that covers Arizona, Colorado and Wyoming. Only 2.4 percent of financial institutions nationwide earned a Best-In-State designation.
Banks and credit unions were ranked on overall recommendations and satisfaction as well as on five key areas: trust, terms and conditions, branch services, digital services and financial advice.
Cox Communications
Cox Communications is honoring two Southern Arizona Latina entrepreneurs, Michelle Cruz and Claudia Zanes.
Cox partnered with the Tucson Hispanic Chamber of Commerce, Azteca America Tucson television and AZ Bilingual newspaper to honor Cruz, who owns La Bella Donna Florist, and Zanes, co-founder of Zanes Law. Each will be featured in 30-second spots produced by Cox Media in English and Spanish and will run on air on Cox and Azteca America Tucson throughout the month of July. In addition, they will also be profiled in AZ Bilingual and through the Chamber's communication vehicles.
Dr. Mark McMahon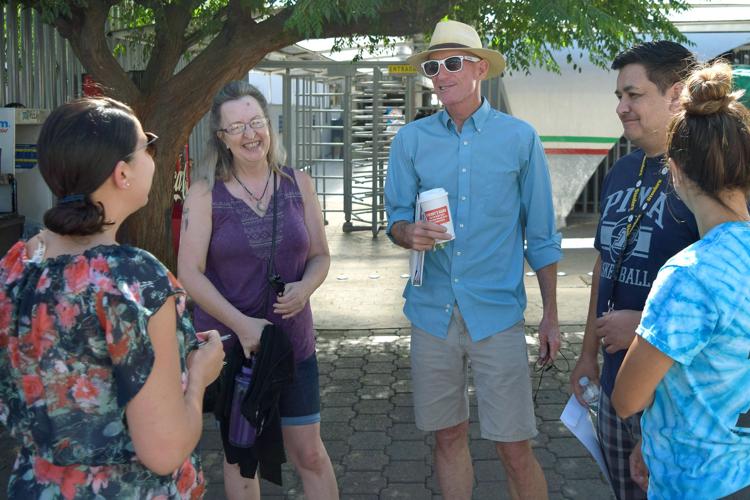 Dr. Mark McMahon, the founder of Coyote Dental, a referral service to dentists in Mexico, won a first-place award from Inside Tucson Business for this year's Influential Health and Medical Leaders in the category of outstanding dental/orthodontic.
Tech Parks Arizona
Tech Parks Arizona received the Paul J. Fannin Award from the Arizona-Mexico Commission. The honor recognizes Arizona companies or organizations that have demonstrated acts of goodwill and support for the development of the Arizona-Mexico relationship. Tech Parks Arizona received the award for its persistence in advancing economic development within the Arizona-Sonora mega-region.
Sundt Construction
Sundt Construction, Inc. climbed 32 spots to No. 65 on Engineering News Record's 2018 Top 400 Contractors list.
ENR, the construction industry's principal trade publication, creates its list of Top 400 Contractors based on the past year's construction revenue. Sundt reported more than $1.134 billion in construction revenue during 2017.
Sundt also ranked No. 40 on the publication's Top 100 Contractors by New Contracts list, and the company jumped 39 spots to No. 48 on ENR's list of Top 100 Construction Management-at-Risk Firms.
Chris Guiterman
Chris Guiterman of the UA Laboratory of Tree-Ring Research was awarded Young Forester of the Year by the Southwestern Section (Arizona and new Mexico) of the Society of American Foresters. The award recognizes achievement in research and teaching in forestry as well as service to SAF.
390th Memorial Museum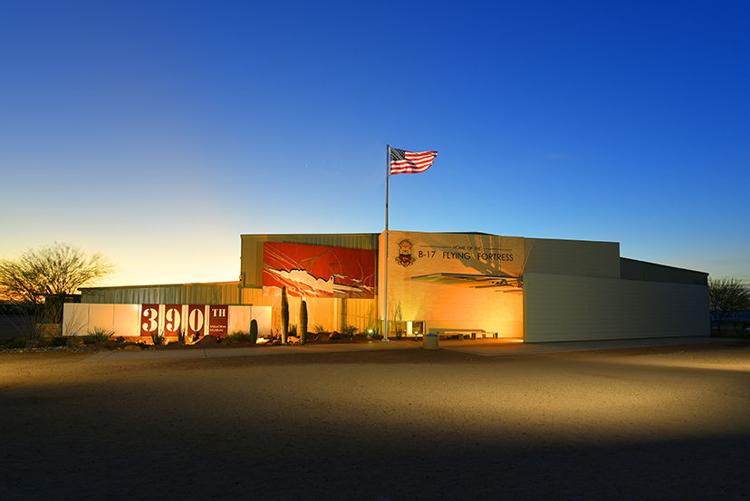 The 390th Memorial Museum has been recognized for excellence, having passed the American Alliance of Museums' Core Documents Verification. Approximately 3 percent of America's museums have achieved this result.
The American Alliance of Museums verified that the 390th Memorial Museum has an educational mission as well as ethics, planning, emergency and collections stewardship policies in place that reflect the highest standards of professional museum practice. Serving to provide a window on the WWII air war over Europe through a memorial to the efforts of the 390th Bombardment Group, the 390th Memorial Museum is located at the Pima Air & Space Museum.
Chicanos Por La Causa
Chicanos Por La Causa, Inc. honored three community leaders who have made an impact on Southern Arizona through excellence in education and economic development. The honorees were community activist Rebecca Quintero, mathematician William Yslas Vélez, and the Tohono O'odham Nation.
Technicians For Sustainability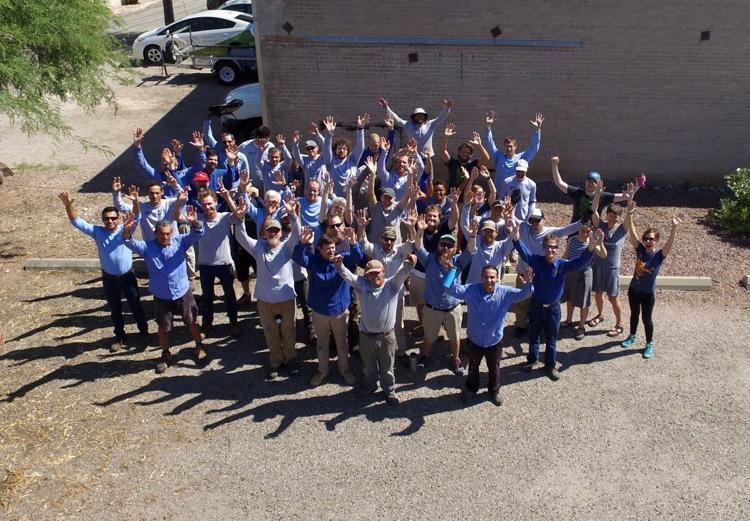 The Tucson solar company, Technicians For Sustainability, was recognized by the nonprofit B Lab for creating a positive environmental impact. Technicians for Sustainability is honored in the Best For Environment list, which includes businesses that earned an environment score in the top 10 percent of more than 2,400 Certified B Corporations on the B Impact Assessment.
The environment portion of the B Impact Assessment evaluates a company's environmental performance through its facilities, materials, emissions and resource and energy use. The assessment also measures whether a company's products or services are designed to solve an environmental issue.
Technicians For Sustainability made the list for exceptional practices in its implementation of solar energy including its sustainable-sourcing practices, reduction of transportation impact and commitment to reducing industry waste and recycling.
Tucson International Airport
Tucson International Airport won second place for the Best Food and Beverage Program in the small airport category at the Airports Council International-North America Airport Concessions Awards.
Since September 2017, the Tucson Airport Authority, along with its food and beverage concessionaire, Creative Food Group, have opened nine new restaurants, which include Noble Hops, Sir Veza's, Beyond Bread, Empire Pizza, Bruegger's Bagels, Built Custom Burgers, El Charro Cafe and Arbuckles' Coffee.
Dunkin' Donuts, The Maverick and Thunder Canyon Brewstillery will open this year in gate areas.
Tucson Electric Power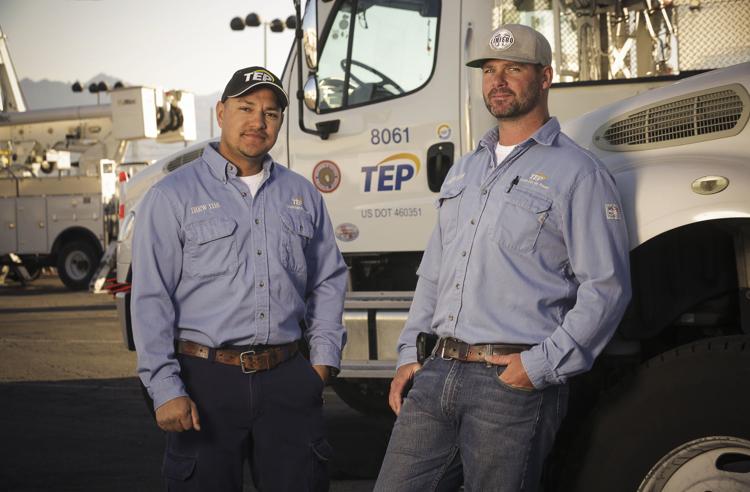 Tucson Electric Power: TEP and other Fortis Inc. utilities were recognized by the Edison Electric Institute for participating in the effort to restore power in Puerto Rico. EEI, an association of electric companies representing 70 percent of the U.S. electric power industry, presented the 2018 Emergency Assistance Award for Puerto Rico Power Restoration to utilities that helped restore power to millions of island residents after Hurricane Maria.
TEP and its sister company, UniSource Energy Services, sent six employees and equipment in stages to Puerto Rico. There, they joined associated Fortis utility companies Central Hudson and ITC Holdings Corp., and nearly 60 other private and public electric companies to help repair damage and restore service to the island. UNS Energy, parent company of TEP and UES, is a subsidiary of Fortis Inc.
Kerri Tuttle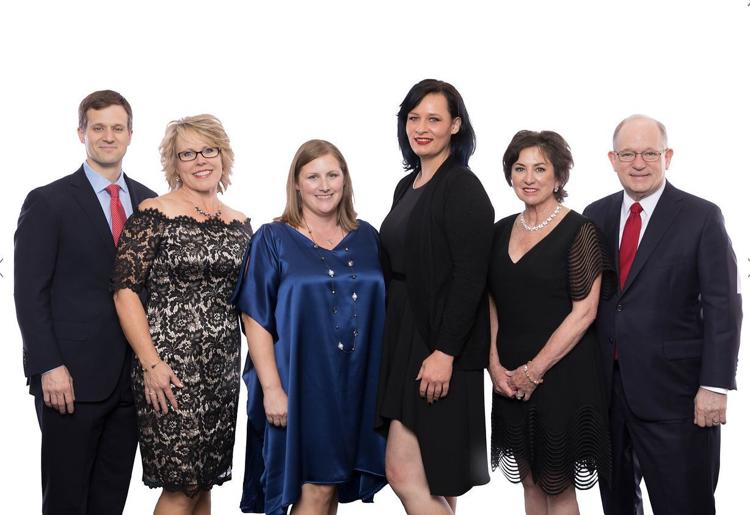 Tucson resident Kerri Tuttle received the national Physical Therapist Hero of the Year award from Bayada Home Health Care. Tuttle was recognized for exemplifying high standards of care and demonstrating the company's core values of compassion, excellence and reliability.
In addition to her role as a physical therapist, Tuttle took on the additional responsibility of training new employees as a preceptor. Tuttle has worked as a Bayada physical therapist for three years.
Pima Community College
For the 26th consecutive year, the Certificate of Achievement for Excellence in Financial Reporting has been awarded to Pima Community College by the Government Finance Officers Association of the United States and Canada for the fiscal year 2017 Comprehensive Annual Financial Report.
The Certificate of Achievement is the highest form of recognition in governmental accounting and financial reporting, representing a significant accomplishment by a government and its management. The CAFR was determined to demonstrate a constructive "spirit of full disclosure" to clearly communicate PCC's financial story and motivate potential users and user groups to read the CAFR.
Dr. Richard Panzero
Dr. Richard Panzero, of River Road Pet Clinic, has received the 2018 Veterinarian of the Year Award from the Arizona Veterinary Medical Association.
The award is presented to an Arizona veterinarian who has been in practice at least 25 years and has demonstrated professional success, community service, professional knowledge and exemplary citizenship.
Panzero has practiced as a small-animal veterinarian at River Road Pet Clinic for over 30 years.
Ellen Kirton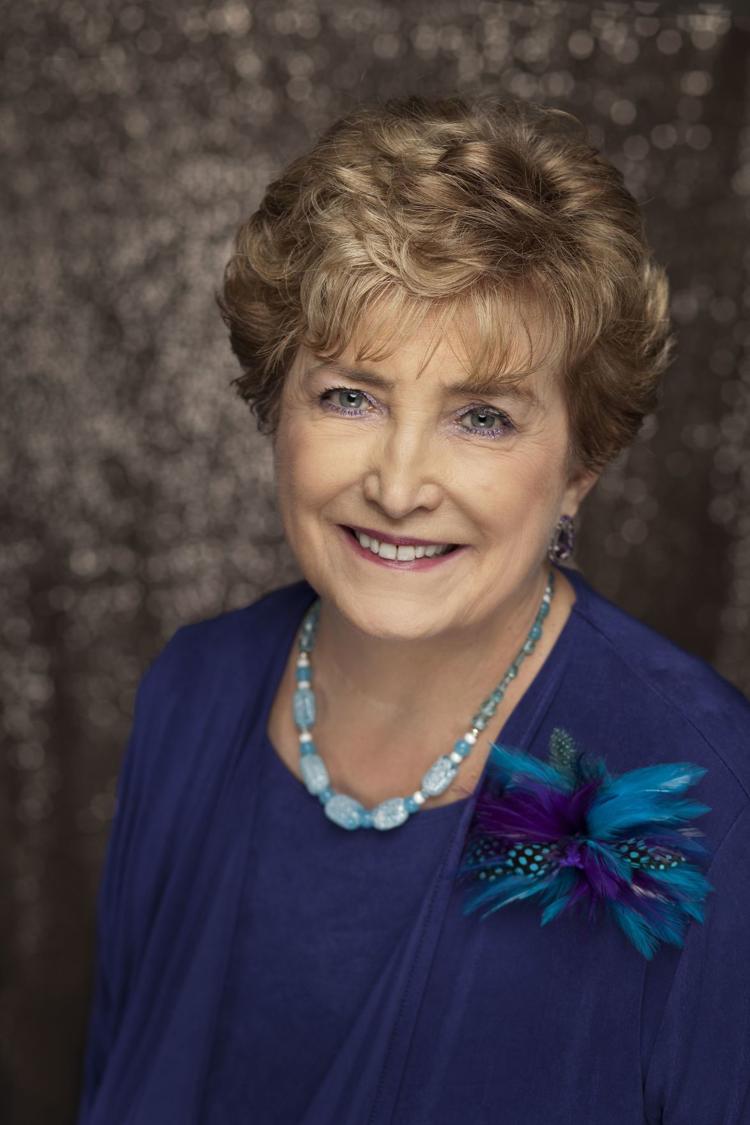 Ellen Kirton, director of the Pima Community College Small Business Development Center, was selected as the U.S. Small Business Administration's 2018 Veteran Advocate of the Year winner for the state of Arizona.
Alice F. Chang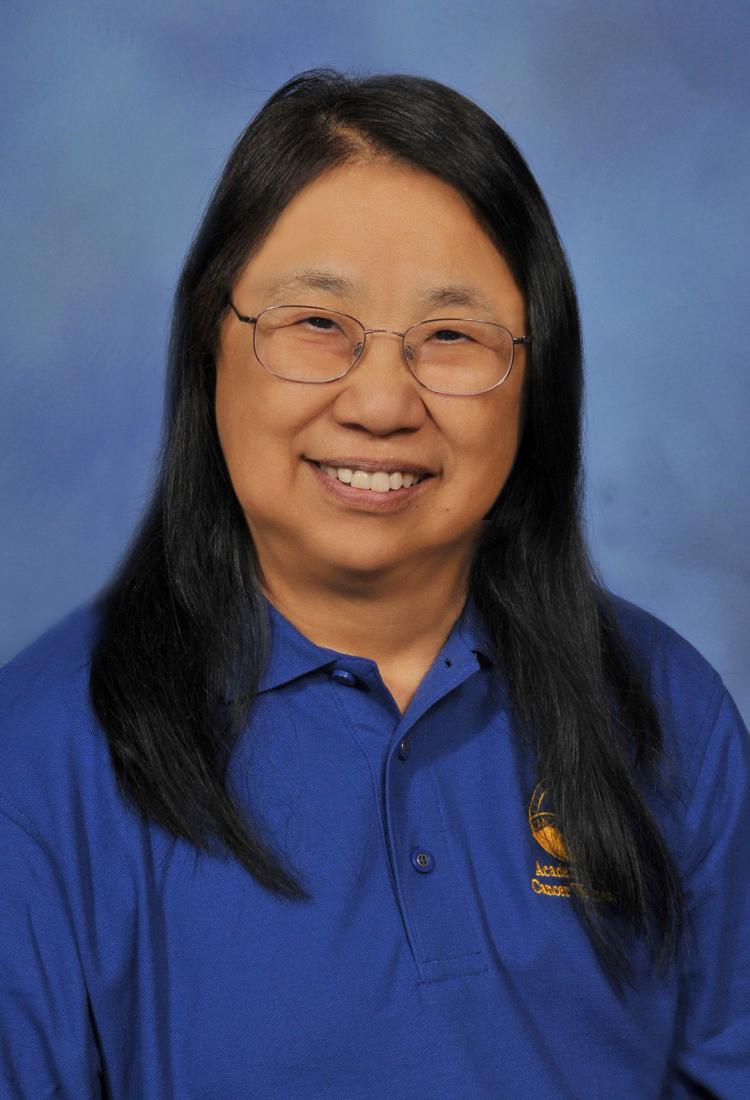 Alice F. Chang, recently retired psychologist, was honored by the American Psychological Association.
As part of Asian Pacific American Heritage Month, Chang, a scientist and practitioner who was the first ethnic minority woman to serve on the APA board of directors, was awarded an Inspiring Histories, Inspiring Lives citation from the APA's CEO, Arthur C. Evans. The award recognizes her outstanding commitment and contributions to psychology and education as a leader, mentor, advocate and scholar. Chang is noted for her work in medically related psychological issues and chronic illness, as well as being co-founder and president of the Academy for Cancer Wellness, established in 1995.
Larry H. Miller Dealerships
Two Tucson Larry H. Miller dealerships received top awards from their respective manufacturers.
Larry H. Miller Dodge Ram Tucson was honored with the Walter P. Chrysler Club Award, the automaker's highest honor, which denotes leading dealerships that meet overall sales, Mopar parts sales and customer retention goals.
Larry H. Miller Chrysler Jeep Tucson and Larry H. Miller Dodge Ram Tucson received the FCA Customer First Award for 2017, recognizing leaders in customer sales and service experience based on facility certification, performance measures, training certification, employee surveys and process validation.
United Way of Tucson and Southern Arizona
The local United Way organization honored workplace campaigns, companies and individuals that help build a thriving community as part of its 14th Annual Circle of Excellence Awards.
The Michael J. Harris Spirit of Tucson Award went to Geico. The honor is given to a company that demonstrates excellence in corporate involvement and community leadership. Geico's Jen Wolf received the Best of the Best Employee Campaign Leader of the Year Award. Geico also received the Champions of Caring Award.
The Pima Council on Aging took home the Live United Award.
AGM Container Controls Inc. received the Cornerstone Award.
The Young Leaders Society Company of the Year Award was given to Texas Instruments.
The Partnership Award went to UPS and Teamsters Local Union 104.
Illinois Tool Works Inc. was named the best small company.
The best medium company was QuikTrip, which also was honored with the Building a Better Community Award.
Freeport-McMoRan Inc. was named the best large company.
Collette Brown received the All American award.
Step Up to Justice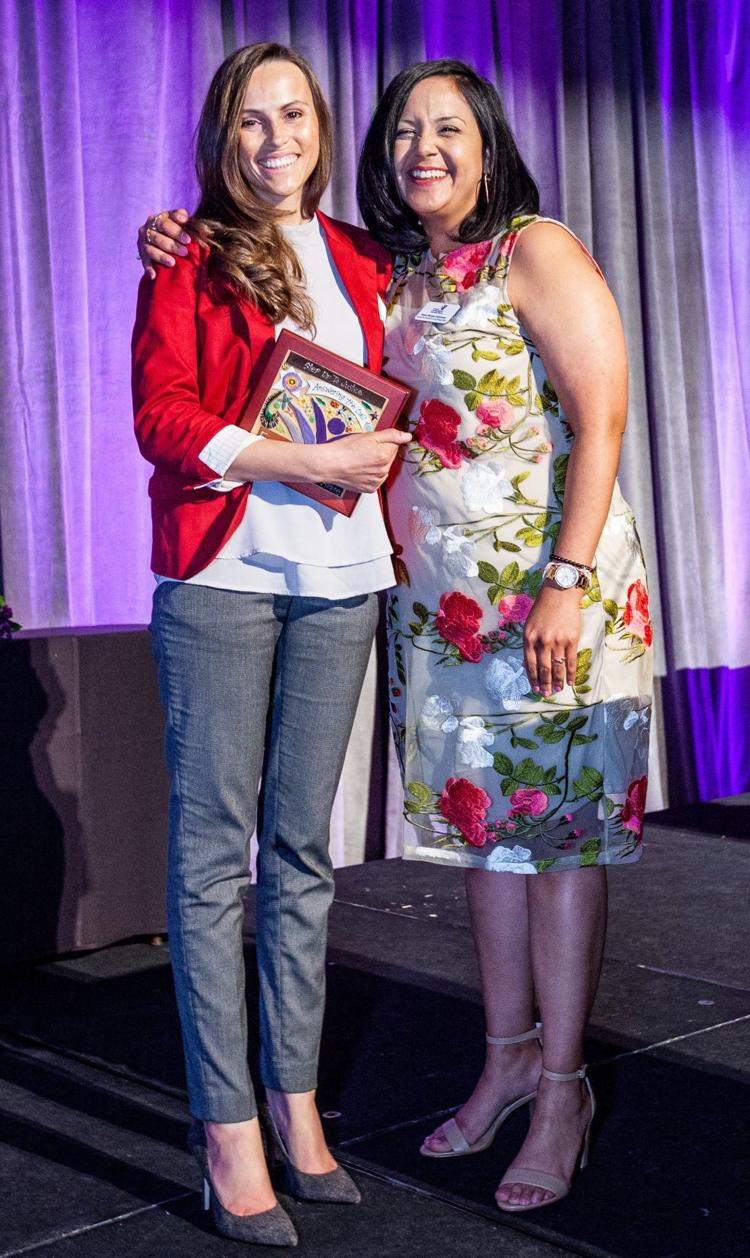 Step Up to Justice, the free civil legal center, received the Answering the Call award from Emerge Center Against Domestic Abuse. The award recognizes a group that has demonstrated the courage to act and answer the call to end domestic abuse in the Tucson community. Last year, Step Up to Justice provided pro bono legal services to 1,000 low-income individuals and families in Pima County.
Ben Korn
Ben Korn, Tucson local and Safeguard distributor, received the company's President's Award for increasing his sales volume by nearly 8 percent year over year.
Safeguard specializes in marketing, promotional products and branding. Korn has received the President's Award four years in a row.
Literacy Connects
The Connie Hillman Family Foundation has awarded a three-year challenge grant of $200,000 with a $50,000 bonus to Literacy Connects.
The foundation will match 50 percent of every new dollar raised by Literacy Connects. The challenge grant applies only to gifts received from new donors (individuals, foundations and corporate) and increased gifts from existing donors. Additionally, if Literacy Connects raises $400,000 in response to the challenge by March 31, 2021, the Hillman Foundation will donate an additional $50,000 bonus. Seventy percent of the funds will be applied to operations, 10 percent will go toward cash reserves and 20 percent will be applied to an endowment for the organization.
Humberto S. Lopez
The Arizona Lodging and Tourism Association presented its Hotelier of the Year Award to HSL Properties Founder Humberto S. Lopez. Lopez started HSL Properties Inc. in 1975.
HSL owns and manages eight Tucson hotels, totaling more than 1,600 guest rooms: Hampton Inn & Suites; Radisson Suites; TownePlace Suites by Marriott; The Ritz-Carlton, Dove Mountain; El Conquistador Tucson, a Hilton Resort; DoubleTree Suites by Hilton; Best Western Plus Tucson Int'l. Airport; and La Quinta Inn & Suites Tucson — Reid Park. In addition, HSL has two Hampton Inn & Suites under construction, one in Marana, slated to open in the fall, and another in Rita Ranch, scheduled to open in the winter.
Catalina In-Home Services
The Better Business Bureau has selected Catalina In-Home Services to receive the 2018 Ethics Award. The locally owned and operated business got its start in 1981. Catalina In-Home Services combines caregiving, nursing oversight and concierge administrative management for a personalized and coordinated home-care experience.
Elizabeth Przygoda-Montgomery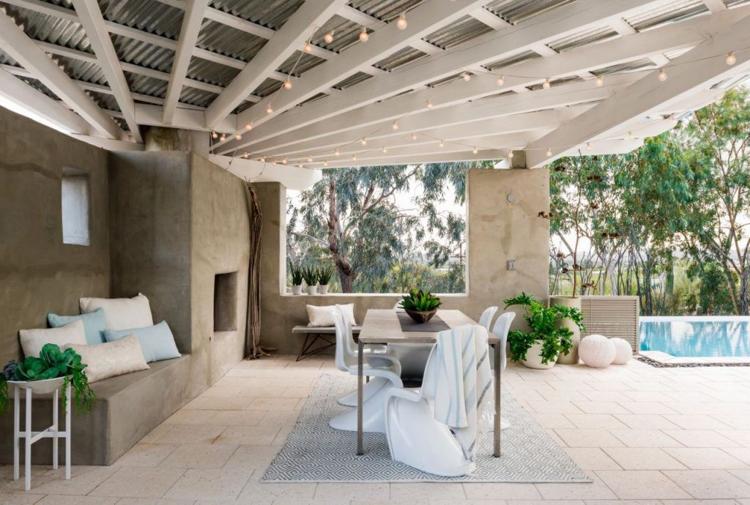 The principal designer's contemporary desert retreat garden has been named the recipient of three landscape design awards: a Gold Award in the Association of Professional Landscape Designers' 2018 International Landscape Design Awards, and both a category winner (stunning structures) and overall winner in HGTV's 2018 Ultimate Outdoor Awards. Przygoda-Montgomery is the owner of Boxhill.
Vantage West Credit Union
Three local businesses were named winners of the credit union's Thrive Tucson Business Spotlight contest.
Rialto Theatre Foundation, QMULATIVE, and Borderlands Brewing Company each won the opportunity to be featured on the Vantage West-sponsored social media community spotlight segment, Thrive Tucson. The contest aimed to support Local First Arizona's mission to encourage people to buy and bank local, and help build thriving local communities.
The winners were selected from a pool of 41 entrants, all business owners with compelling stories of how they support the local community.
Siovhan Ayala
Siovhan Ayala, immigration attorney, has been recognized by the American Institute Of Legal Counsel as Two Years 10 Best Legal Counsel for Client Satisfaction. The American Institute Of Legal Counsel is a third-party attorney rating organization that publishes an annual list of Top 10 Immigration Attorney in each state. The selection process is based on client and/or peer nominations, research and independent evaluation.
American Advertising Federation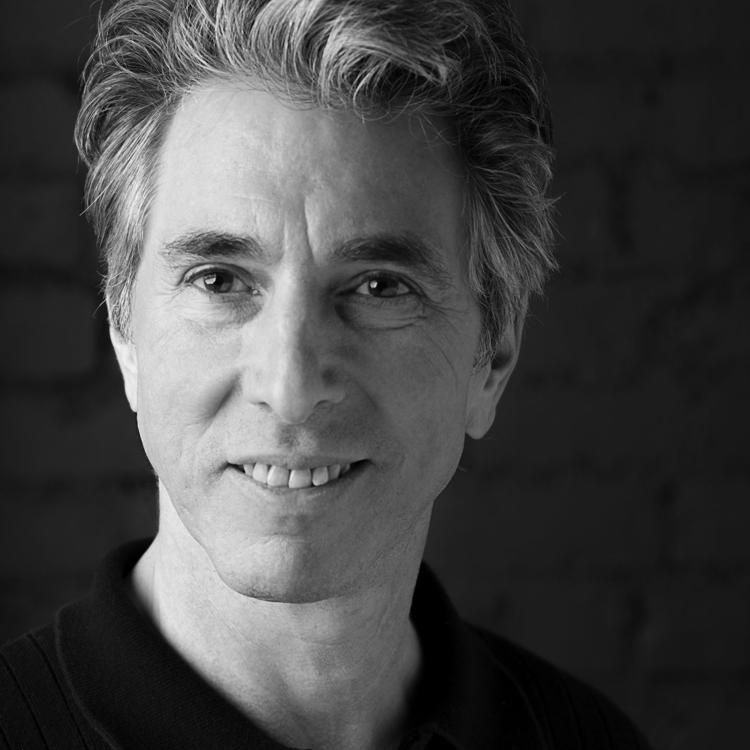 The American Advertising Federation has selected AAF Tucson Board Member Steven Meckler as the recipient of its 2018 Chic Davis Memorial Award.
The national recognition was developed to honor Chic Davis, a long-time member of the AAF, and to recognize a member from a local market who champions the organization, elevates its image, financial success and awareness.
In 1980, Meckler moved to Tucson and established Meckler Photography. In addition to his commercial photography business, he has taught digital photography at Pima Community College, and workshops for high school photo students throughout the county.
Allstate
A handful of Allstate exclusive agency owners have been designated Allstate Premier Agencies for 2018. The agency owners are: Shannon Burke, Edmund Marquez, Craig Pretzinger, John Quebedeaux, Armando Rubio and Maria Ventimiglia. The Premier Agency designation is awarded to Allstate agency owners who have demonstrated excellence in delivering a knowledgeable and personal customer experience, while achieving outstanding business results.
Community Food Bank of Southern Arizona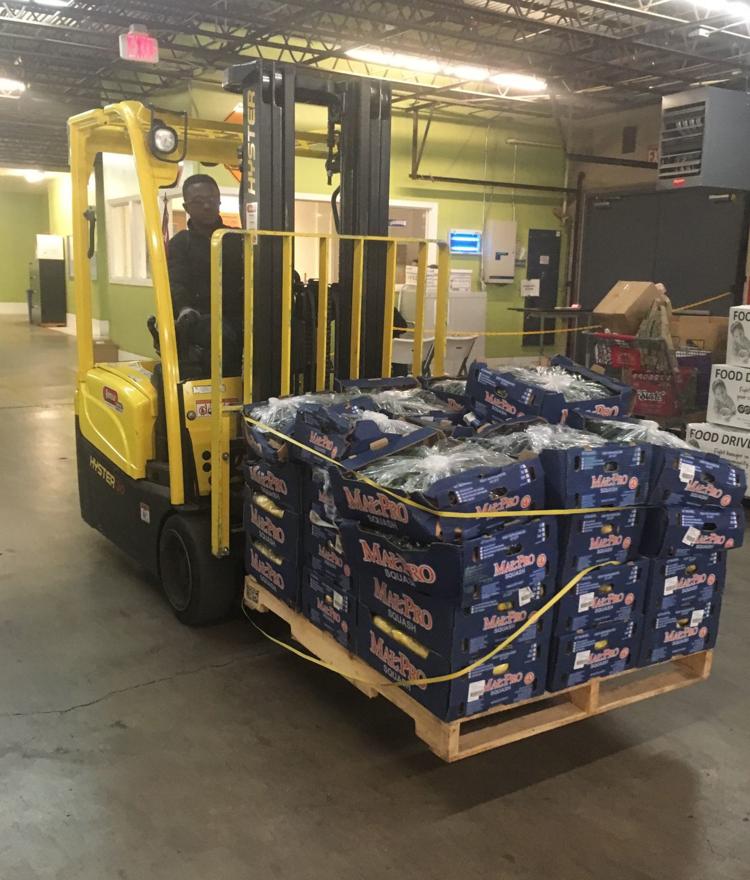 The Community Food Bank of Southern Arizona is being recognized for demonstrating excellence in serving its community by Feeding America, the nation's largest domestic hunger-relief organization.
The award also honors the Community Food Bank for being highly collaborative, involved in community partnerships and sharing knowledge with other food banks across the country.
For the eighth year in a row, the food bank was also named in The NonProfit Times Top 50 2018 Best NonProfits to Work For. Last year, the Community Food Bank distributed more than 40 million pounds of produce.
Coldwell Banker Residential Brokerage
Coldwell Banker Residential Brokerage has presented Laurie Lundeen, an affiliate agent with its Green Valley-Continental office, with the International President's Premier Award.
Lundeen was presented with the award for being the Top Producer in Arizona, Top Producer for Southern Arizona, and also received the Hall of Fame Award from Coldwell Banker Residential Brokerage.
She also received the No. 1 Customer Service Award.
Green Valley Pecan Co.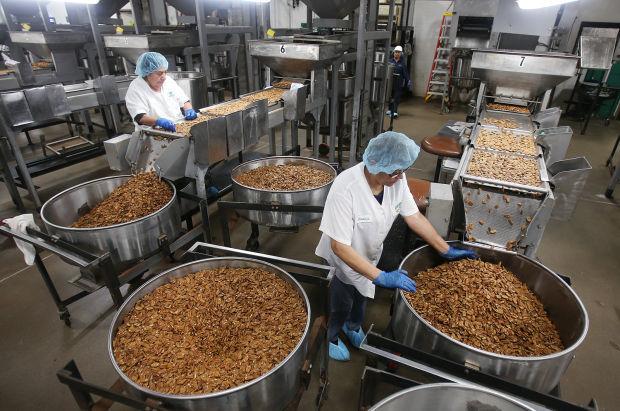 Green Valley Pecan Co. was recognized at the 2018 Sun Corridor Economic Development for the Global Economy (EDGE) event as the top-scoring large-size business in Pima County and as an expert exporter. The EDGE program's primary goal is to promote and support businesses active in international trade.
Tucson Electric Power
Tucson Electric Power was ranked second in the nation for per-capita additions to its energy-storage resources in 2017 with 50 watts per customer.
The Smart Electric Power Alliance also ranked TEP third in the nation for new energy storage capacity for adding 21 megawatts of battery storage systems to its local electric grid.
Energy storage systems can boost power output levels quickly to help maintain the required balance between energy demand and supply. They also can be used to store the output of wind and solar power systems for use during periods of high demand, adding versatility, but also cost, to renewable resources.
Jason Robinson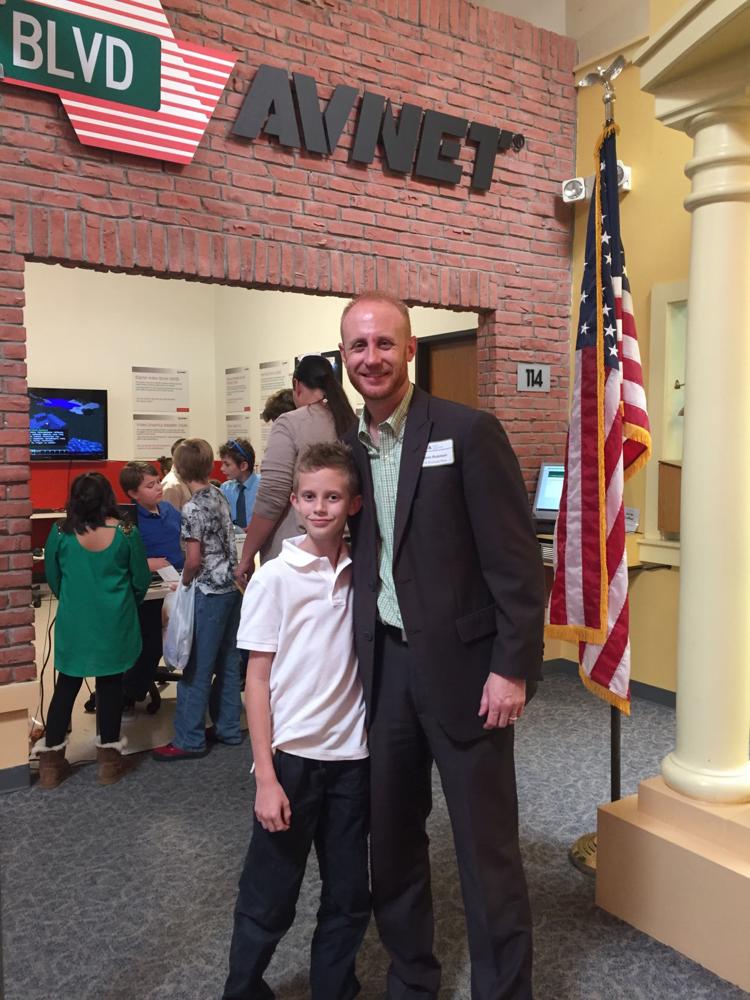 Jason Robinson, financial adviser for Northwestern Mutual Tucson, was honored with the company's 2018 Community Service Award. Robinson has spent 10 years volunteering with the Junior Achievement Arizona organization.
As part of his award, Robinson presented Junior Achievement Arizona with a $15,000 grant. Junior Achievement's mission is to inspire and prepare young people to succeed in a global economy by giving students the knowledge and skills they need to manage their money, plan their futures and make smart choices.
JCPenney Company, Inc.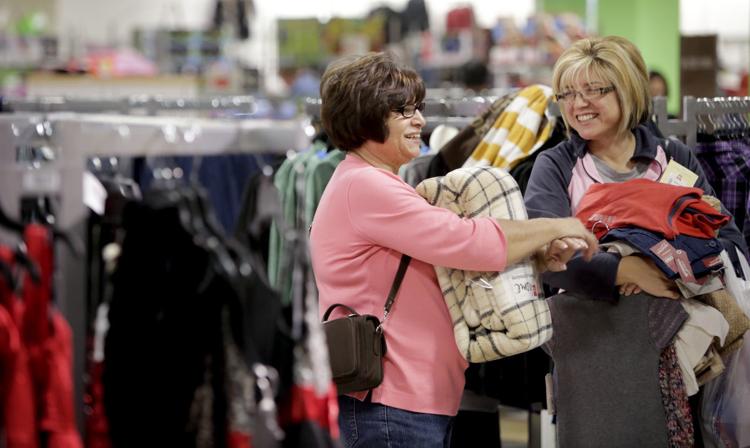 Two Southern Arizona stores were recognized by JCPenney Company, Inc., as top performers.
The El Con shopping center location, run by General Manager Christene Michelle Olvera, and the Nogales store in the Mariposa West Plaza, run by General Manager Luis Gerardo Gonzalez, received the Founder's Award for outstanding performance in 2017 in the areas of financial performance, customer and client service, and business expertise.
High Stakes Litigators
Five Tucson attorneys are among America's Top 100 High Stakes Litigators for 2018. They are Ron Mercaldo of the Mercaldo Law Firm, Barry A. Macban of Macban Law Offices, Leighton H. Rockafellow Sr. of Rockafellow Law Firm, Mick Rusing of Rusing Lopez & Lizardi, and Burt Kinerk of Kinerk Schmidt & Sethi, PLLC.
Honorees are considered to be the nation's most exceptional trial attorneys in high value, high stakes legal matters. To be considered for selection, an attorney must have litigated a matter with at least $2 million in alleged damages at stake or with the fate of a business worth at least $2 million. Candidates are screened based on professional experience, litigation experience, significant case results, representative high stakes matters, peer reputation, and community impact.
Allegra Print, Mail, Signs of Tucson
Allegra Print, Mail, Signs of Tucson: Three members of the locally-owned and operated marketing and communications firm have been honored as top international sales performers by the Alliance Franchise Brands network.
The awards are based on customer service and sales volume. Account Manager Paul McQueen was among the top 10 sales performers in North America and he also received the Gold Milestone Sales Achievement Award. Account managers Carmen Ronquillo and Patrick Edwards also earned Gold Milestone Awards for helping local businesses leverage their marketing and outreach efforts.
Susie Bohnenkamp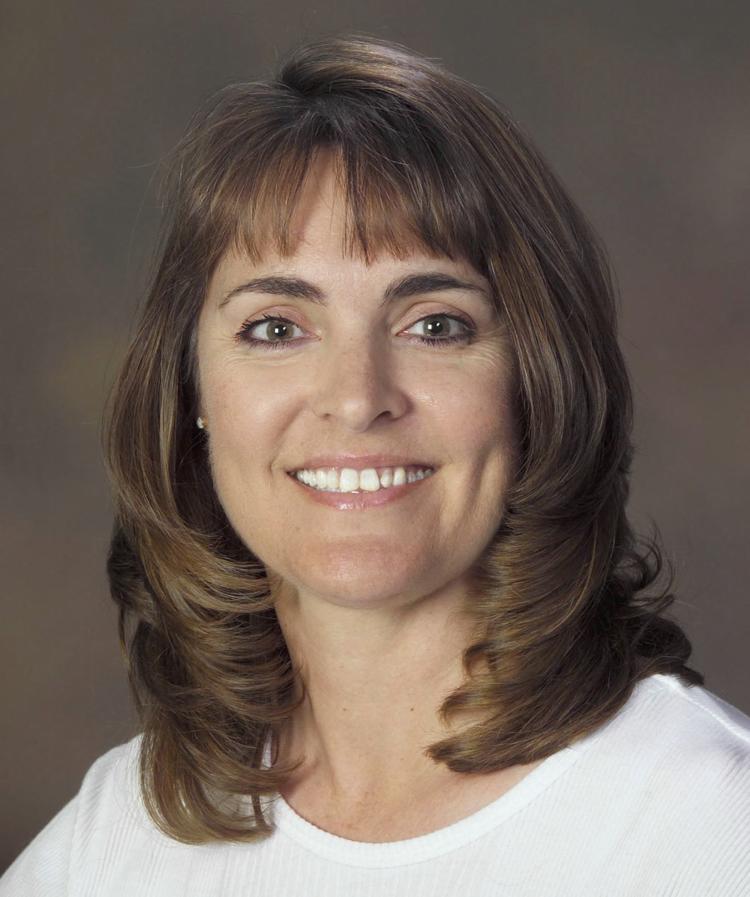 Banner-University Medical Center's Susie Bohnenkamp, a clinical nurse specialist in gynecologic oncology and urology, is a recipient of the American Nurses Credentialing Center's 2018 Certified Nurse Awards in the Adult Health Clinical Nurse Specialist category.
The judges cited her contributions in improving clinical outcomes through collaborative work with the operating room team at Banner-University Medical Center, resulting in zero surgical site infections for hysterectomy patients in 2017.
Power Broker Awards
Fifteen firms and 37 brokers have been named 2017 Power Broker Award recipients by the CoStar Group, a data/analytics service of the commercial real estate industry. The honor recognizes professionals who close the highest transaction volume in commercial property sales and leads in the Tucson market. They are:
Patrick J. Welchert of Alpha Commercial Real Estate Service received the Top Industrial Leasing Broker award.
Berkadia Real Estate Advisors was named a Top Sales Firm. The firm's Arthur R. Wadlund and Clint Wadlund were named Top Sales Brokers.
CBRE was named a Top Leasing Firm and Top Sales Firm. CBRE also had seven brokers recognized — Buzz Isaacson, David Montijo and Jeff Casper were named Top Office Leasing Brokers; Bob Delaney and Tim Healy were named Top Industrial Leasing Brokers; Bill Divito and Michael Sandahl were named Top Sales Brokers.
Commercial Retail Advisors was named a Top Leasing Firm, and the firm's Craig Finfrock was named a Top Retail Leasing Broker.
Cushman & Wakefield Picor received a Top Leasing Firm award and Top Sales Firm award. Cushman & Wakefield brokers Isaac Figueroa, Rick Kleiner, Rob Glaser, Russ Hall, Stephen Cohen and Thomas J. Nieman received Top Office Leasing awards; Greg Furrier and Robert Tomlinson were awarded Top Retail Leasing honors; Top Industrial Leasing awards went to Brandon Rodgers, Max Fisher, Paul D. Hooker, Rob Glaser, Ronald Zimmerman, Russ Hall and Stephen Cohen; the firm's Allan Mendelsberg and Greg Furrier also received Top Sales Brokers awards.
Gary Emerson of GRE Partners, LLC, was named a Top Industrial Leasing Broker.
Land Advisors Organization was honored as Top Sales Firm, and Will C. White received the Top Sales Broker award.
Long Realty Co. was named a Top Sales Firm.
Marcus & Millichap earned the Top Sales Firm award, and two of its brokers — Hamid Panahi and James Crawley — were honored for Top Sales.
Mark Irvin Commercial Real Estate Services was named a Top Leasing Firm.
The Tucson branch of NAI Horizon won Top Leasing Firm and Top Sales Firm.
Oxford Realty Advisors was named a Top Leasing Firm and Top Sales Firm, and Oxford's Robert Nolan was named a Top Office Leasing Broker.
The Ray Schneider Company was recognized as a Top Leasing Firm.
Realty Executives was recognized as a Top Sales Firm, and Richard Spreiser was named a Top Sales Broker.
Romano Real Estate was named a Top Leasing Firm and is home to two Top Retail Leasing Brokers, David Carroll and John Yarborough.
Tucson Realty & Trust took home a Top Leasing Firm award, and the firm's Frank Arrotta was named a Top Retail Leasing Broker.
The Volk Co. received Top Leasing Firm and Top Sales Firm awards. Volk's Brenna Lacey, Dave Hammack, Jeramy Price and Kevin Volk were named Top Retail Leasing Brokers.
Tucson Electric Power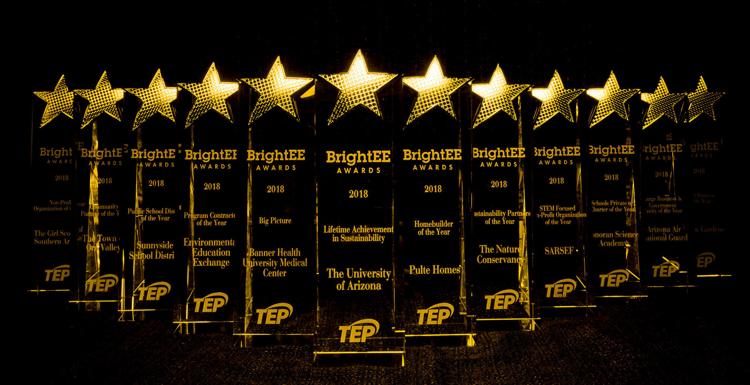 Tucson Electric Power presented its fifth annual BrightEE Awards to 12 organizations that educate, inform and inspire the community about sustainability and energy efficiency.
The town of Oro Valley was honored as Community Partner of the Year.
Environmental Education Exchange (E3) received the Program Contractor award.
The Homebuilder of the Year award went to Pulte Homes.
Girl Scouts of Southern Arizona was recognized with the Nonprofit Organization award.
The Private/Charter Schools award went to the Sonoran Science Academy.
In the Public School District category, the Sunnyside Unified School District was honored.
Harlow Gardens was named the Small Business of the Year.
Receiving the STEM-focused Nonprofit Organization award was the Southern Arizona Research, Science and Engineering Foundation.
The Arizona Air National Guard was recognized as the Large Business/Government Entity of the Year.
The Big Picture Award, honoring a forward-thinking customer, went to Banner Health University Medical Center.
The Nature Conservancy received the Sustainability Partners of the Year award.
The Lifetime Achievement in Sustainability award went to the University of Arizona, which has achieved more than 22 million kWh in energy savings in the past decade.
TMC Wound Care Center
TMC Wound Care Center has been honored with the Center of Excellence award by Healogics, a national wound-care-management company that works with more than 800 centers. TMC Wound Care achieved outstanding clinical outcomes for the second straight year, including a wound healing rate of greater than 91 percent and a median healing time of less than 30 days.
Humane Society of Southern Arizona
PetSmart Charities awarded the Humane Society of Southern Arizona a $100,000 grant. The funds will be used to help build a new surgical prep and treatment room, a dental surgical suite and to pay for surgical equipment for its spay and neuter clinic at the new campus, 635 W. Roger Road.
Tucson International Airport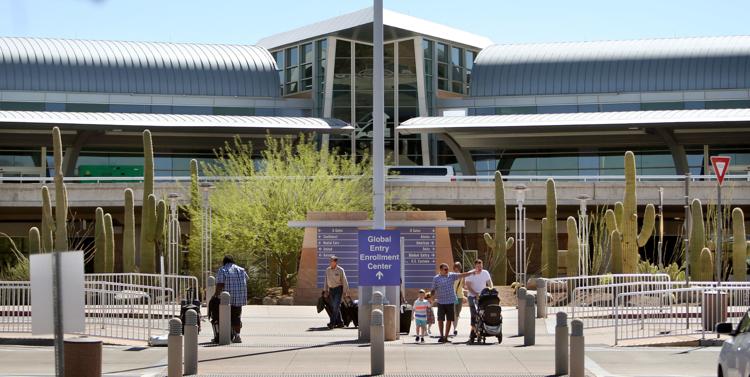 Tucson International Airport's $28 million terminal optimization project was recognized at the annual Real Estate & Development Awards as the winner of the public/utilities category. The single largest effort to upgrade the airport in its history included giving underused space new purpose like relocating security checkpoints, revitalizing concession spaces and upgrading the infrastructure of the airport.
Golder Ranch Fire District
Golder Ranch Fire District was awarded the Certificate of Achievement for Excellence in Financial Reporting by the Government Finance Officers Association of the United States and Canada for its 2017 Comprehensive Annual Financial Report. The CAFR was judged by an impartial panel to meet the standards of the program, which includes demonstrating a constructive "spirit of full disclosure" to clearly communicate its financial story and motivate potential users and user groups to read the CAFR.
Hughes Federal Credit Union
Hughes Federal Credit Union received three Diamond Awards, including one Best in Category, from the Credit Union National Association Marketing & Business Development Council, a national network of more than 1,200 credit-union professionals from around the country. The Diamond Awards recognize outstanding marketing and business development achievements in the credit-union industry.
City of Tucson
The city of Tucson received the Distinguished Budget Presentation Award from the Government Finance Officers Association. The award reflects the commitment of the governing body and staff to meet the highest principles of governmental budgeting. To receive the budget award, the city had to satisfy nationally recognized guidelines for effective budget presentation. Budget documents must be rated "proficient" in four categories and meet 14 different criteria within those categories.
Tucson Museum of Art and Historic Block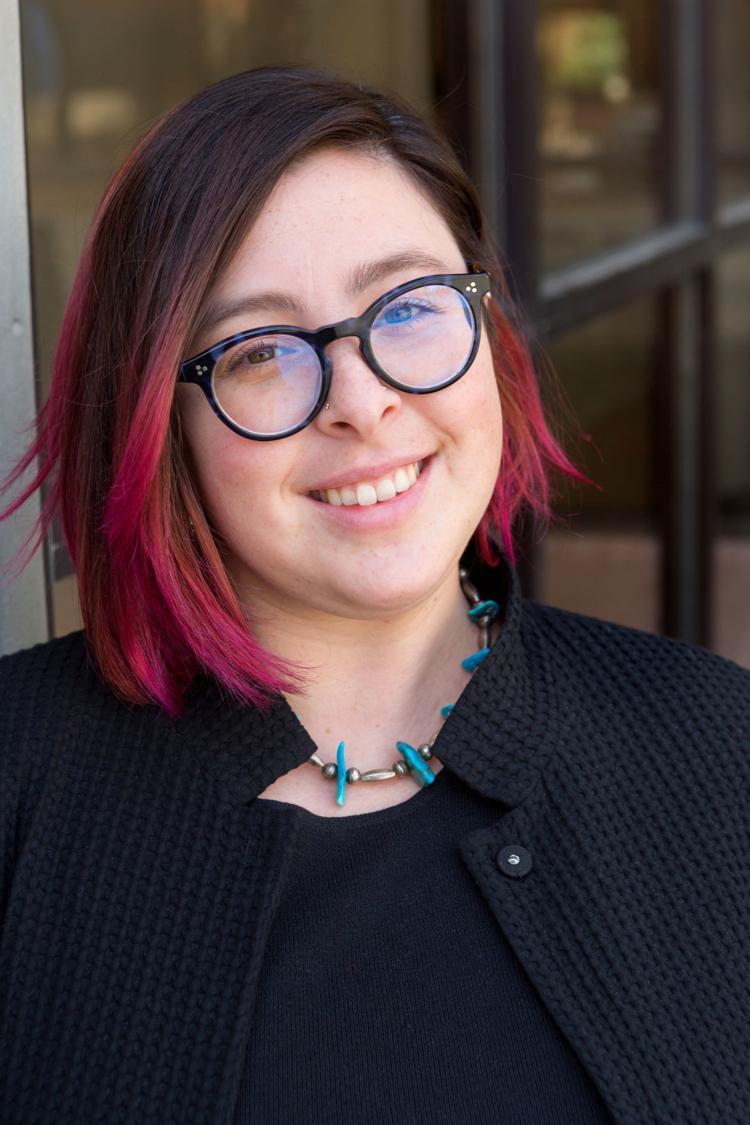 Marianna Pegno, curator of community engagement for Tucson Museum of Art and Historic Block, received the 2018 Elliot Eisner Doctoral Research Award in Art Education from the National Art Education Association. The award, which is determined through a peer review of nominations, recognizes the value of doctoral research to the profession of art education and its related disciplines. Pegno has been with the Tucson Museum of Art since 2010, holding various positions related to art education, creating programs and curating exhibits to increase interaction between the community and the museum.
Ethan Allen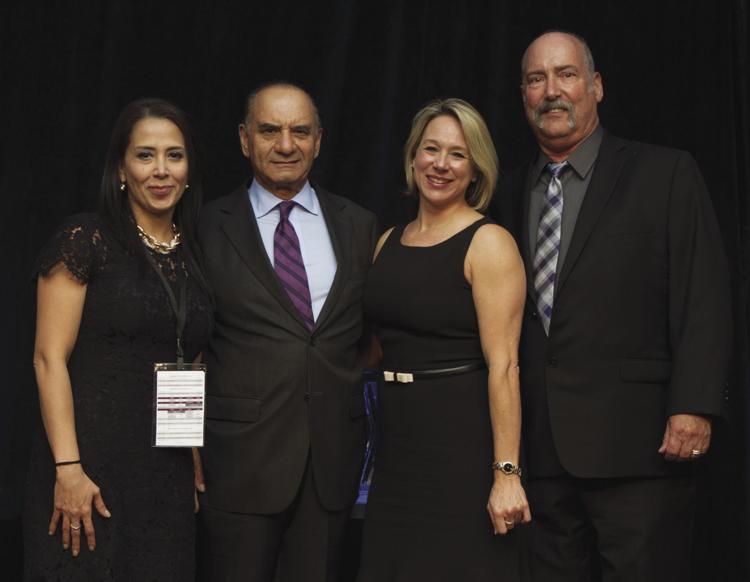 Frank Schepis, design consultant at the Tucson Ethan Allen Retail Inc., 5621 N. Oracle Road, received the Diamond Spirit Award for achievement in sales, a high level of accomplishment through commitment to design excellence, and superior service for fiscal year 2017. The award was presented by Ethan Allen's CEO, Farooq Kathwari.
American Advertising Federation Tucson
American Advertising Federation Tucson honored its 2018 ADDY Awards competition winners earlier this month. A total of 242 entries competed in 125 categories, with 67 gold, silver and bronze awards presented. In addition, two Judge's Choice awards went to Sonder Agency in the social media campaign category and in the logo design category. A Judge's Choice award was also presented to James Patrick Photography in the color photography category. The professional Best of Show award was presented to Steven Meckler Photographer in the color photography category. The Student Best of Show award went to Andre Rocha from University Of Arizona in the art direction category. All Gold and Silver ADDY Awards winners of the local competition are eligible to compete in the second level of a three-tiered ADDY Awards competition, the AAF District 12 ADDY Awards, made up of AAF and Ad2 chapters in Arizona, Utah, Wyoming, Colorado, New Mexico and El Paso. District winners will be eligible for the national AAF American Advertising Awards. For a full list of winners, visit tucne.ws/aafawards
Banner-University Medical Center South
Banner-University Medical Center South was named to the nation's 100 Top Hospitals list by IBM Watson Health. Formerly known as the Truven Health Analytics 100 Top Hospitals, the national study spotlights the top-performing hospitals in the United States based on a scorecard of publicly available clinical, operational and patient satisfaction metrics and data. The study has been conducted annually since 1993, and 2018 is the first year the hospital has made the list. In addition to earning a spot on the 100 Top Hospitals List, Banner-University Medical Center South also was named one of 13 "Everest Award" winners by IBM Watson. These are hospitals that earned the 100 Top Hospitals designation and also scored among the highest of these hospitals for rate of improvement over five years.
Caring Transitions of Southern Arizona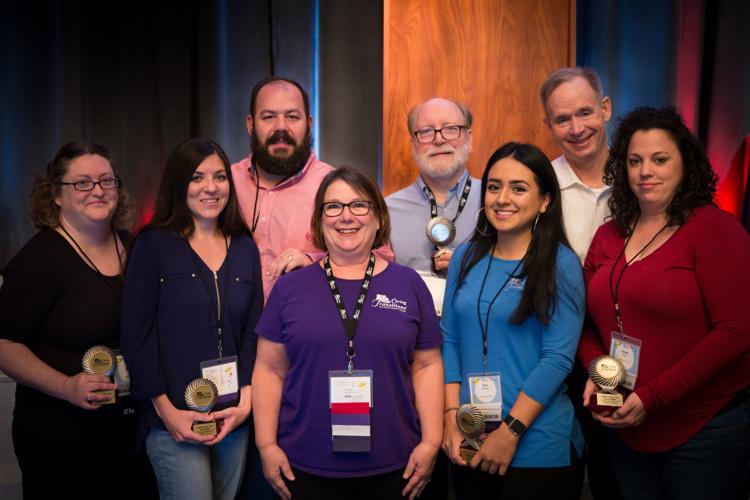 Caring Transitions of Southern Arizona's owner, Sherri Gillette, has been named the Caring Transitions Franchisee of the Year. The honor recognizes the company-leading franchise owner on multiple fronts — business development, customer service and community building. Caring Transitions is a national franchise in more than 200 markets. It specializes in managing senior relocations, but also serves families and other individuals in need of assistance. Gillette's franchise has been operating since 2010, catering to Tucson, Oro Valley, Saddlebrooke, Sierra Vista, Sahuarita, Green Valley and other Southern Arizona communities.
UPS
A Tucson UPS driver has been inducted into the company's Circle of Honor. Robert Gomez Jr. is one of 23 newly inducted Arizona UPS drivers who have achieved 25 or more years of accident-free driving. Also inducted were Paul Valentin of Sierra Vista and Scott Johnson, who hails from Tucson but works in Phoenix. Arizona boasts 142 Circle of Honor drivers with a combined 3,651 years of accident-free driving.
National Bank of Arizona
Ranking Arizona Magazine has named National Bank of Arizona the No. 1 bank in the state for the 15th year. Ranking Arizona Magazine's poll consists of 10 categories and more than 300 companies that members of the community can choose from to vote for their favorite company.
Paragon Space Development Corp.
Paragon Space Development Corp.: The provider of life support and thermal control technology was awarded the Innovation in Aerospace Systems Award for Engineering and Manufacturing Excellence by Americas Aerospace Cluster. The award was presented at the Future of Aerospace Market and Strategic Partnership Conference 2018.
Avery Therapeutics
Avery Therapeutics, a bioscience startup firm, was selected by the Flinn Foundation to take part in the 2018 Bioscience Entrepreneurship Program. Avery Therapeutics will also receive $30,000 in funding support and program services administered through a nonprofit partner. Avery Therapeutics is dedicated to advancing tissue-engineered therapeutics to treat diseases and injuries to human muscle. The Flinn Foundation's program was established to foster entrepreneurship and help early-stage bioscience companies develop into successful and sustainable businesses in Arizona.
AAA
Thirteen Tucson-area businesses were included in AAA's 2018 list of Arizona five- and four-diamond rated hotels and restaurants. The designation signifies attention to detail with personalized service in memorable surroundings. Earning a five-diamond rating was the Ritz-Carlton, Dove Mountain. Receiving four-diamond ratings were Core Kitchen & Wine Bar, Hilton Tucson El Conquistador Golf & Tennis Resort, the Arizona Inn, the Arizona Inn's main dining room, Casino del Sol Resort, JW Marriott Tucson Starr Pass Resort & Spa, Primo, Loews Ventana Canyon Resort, The Grill at Hacienda del Sol, The Lodge at Ventana Canyon, The Westin La Paloma Resort & Spa, and Westward Look Wyndham Grand Resort & Spa.
Long Realty
Two veteran associate brokers with Long Realty took high honors at the company's annual recognition event.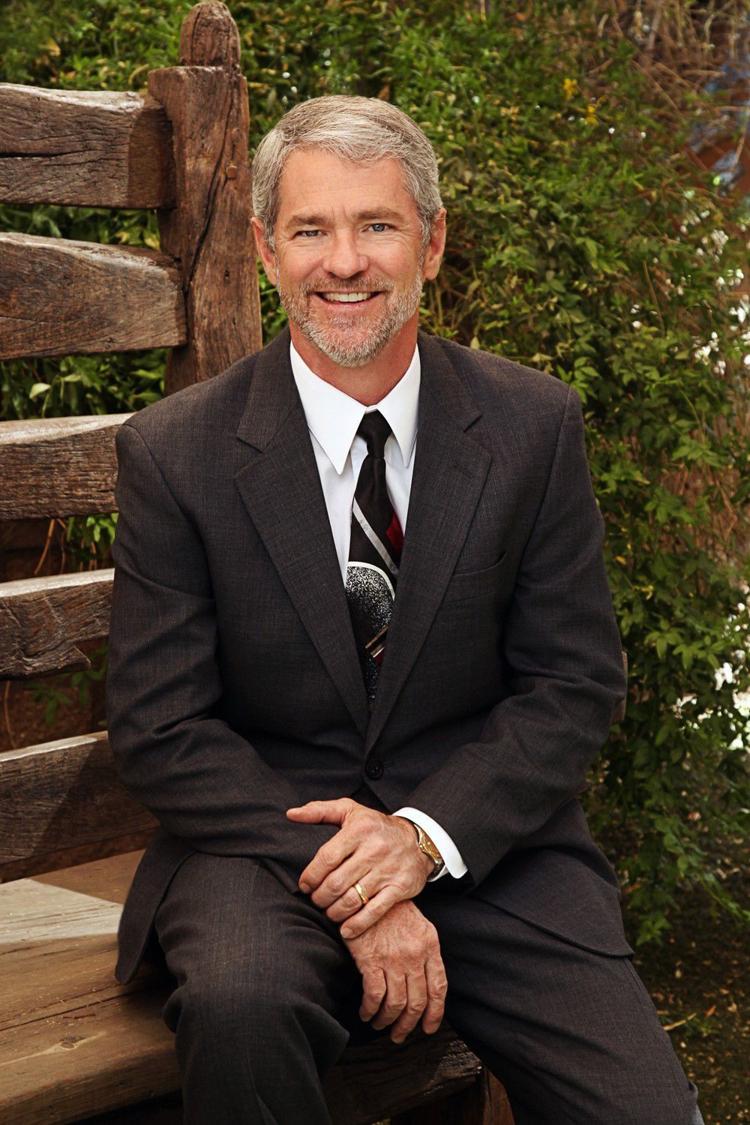 The Samuel H. Woods Community Service Award went to Peter DeLuca from the company's River/Campbell office. It was created to recognize the sales associate who best exemplifies a commitment to community involvement and "service above self."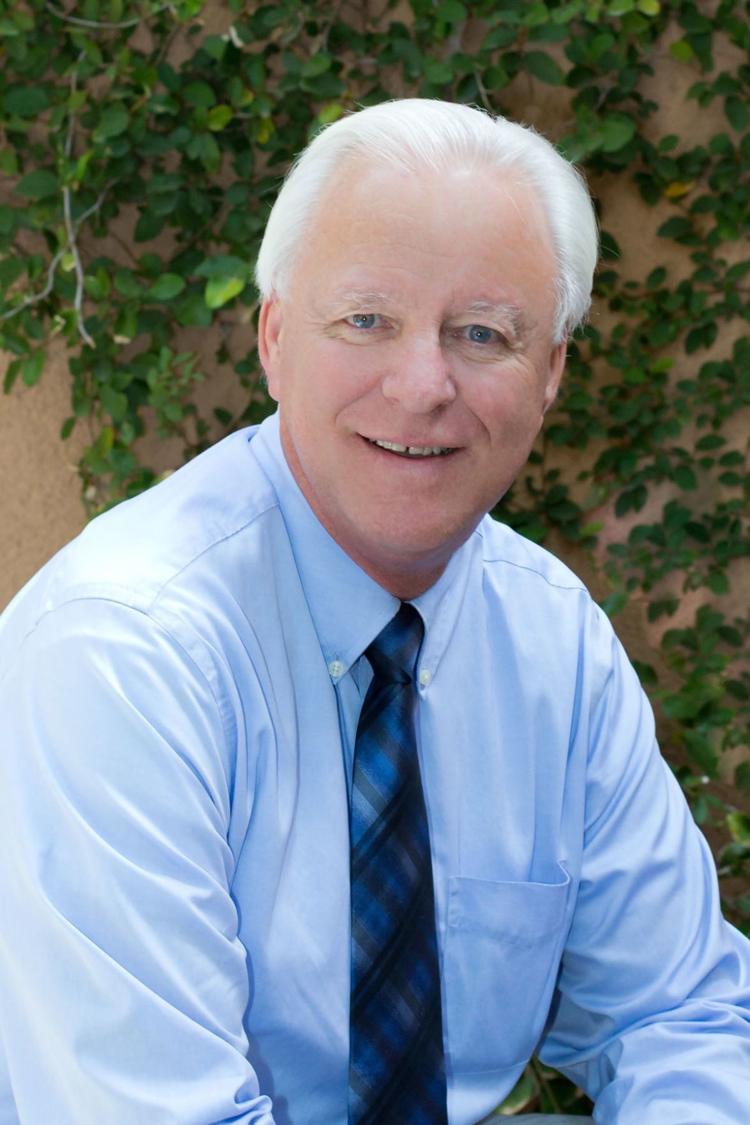 Ken Ryan, with the company's Tanque Verde office, won the Barrington Long Lifetime Achievement Award. The award honors a sales associate who has had a significant impact on the field of real estate, earning the respect and admiration of professional colleagues and inspiring others to excel.
Forbes Travel Guide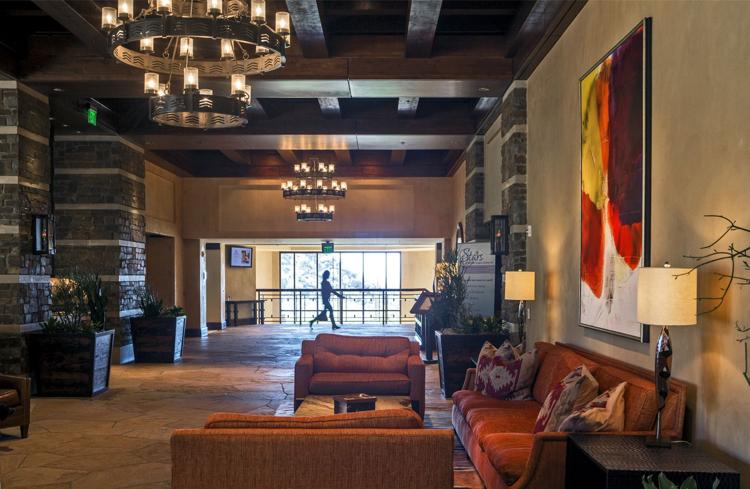 Five Tucson businesses have been named Forbes Travel Guide 2018 Star Award Winners. Forbes rates luxury hotels, restaurants and spas, inspecting service and facilities for every property that is rated. The Ritz-Carlton, Dove Mountain, received the highest 5-star rating. Core Kitchen & Wine Bar received a 4-star rating, as did the spa at the Omni Tucson National and the spa at The Ritz-Carlton, Dove Mountain. Hacienda Del Sol Guest Ranch Resort received a recommended rating.
Chicanos Por La Causa
Prestamos CDFI, the lending division of Chicanos Por La Causa Inc., was awarded $30 million in New Markets Tax Credits from the U.S. Department of the Treasury's Community Development Financial Institutions Fund. Prestamos provides capital to qualifying businesses and projects in highly distressed low-income areas within Arizona, New Mexico, Nevada, and Texas.
The American Institute of Family Law Attorneys
The American Institute of Family Law Attorneys: The third-party attorney rating organization has recognized the performance of family law attorney Sandra Tedlock as Five Years 10 Best Family Law Attorney for client satisfaction. The selection process includes client or peer nominations, research and independent evaluation by the organization.
YWCA Southern Arizona
The Lovell Foundation awarded a $300,000 grant to YWCA Southern Arizona to support Stand Together Arizona Training & Advocacy Center's Operation Haboob. Operation Haboob brings together diverse groups and individuals in a statewide, nonpartisan alliance to rebuild community, revive democracy and co-create a new future for Arizona where everyone can thrive.
Arizona Tech Council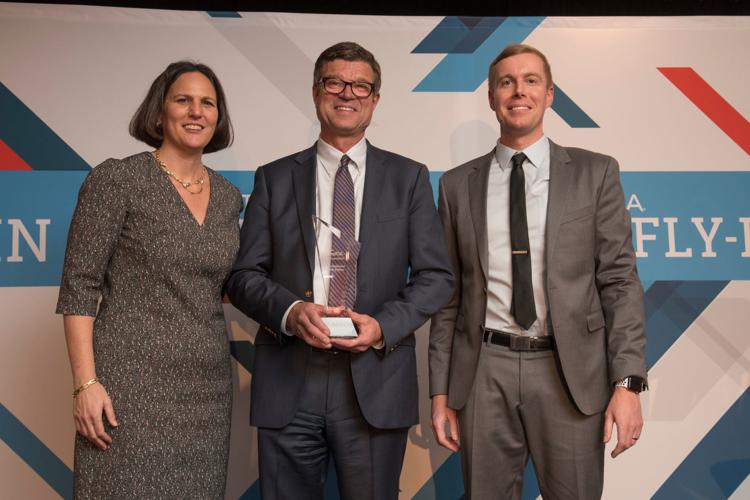 CompTIA, the Computing Technology Industry Association, has named Arizona Tech Council President and CEO Steven Zylstra the 2018 CompTIA Tech Champion. The award is given annually, recognizing individuals who exemplify leadership in the technology sector and who have championed policies that advance the country's IT industry.
Literacy Connects:
Literacy Connects has earned the Platinum GuideStar Nonprofit Profile Seal of Transparency. To reach platinum level, Literacy Connects added information to its nonprofit profile on GuideStar: contact and organizational information; in-depth financial information; qualitative information about goals, strategies, and capabilities; and quantitative information about results and progress toward its mission. The information gives donors and funders meaningful data to evaluate Literacy Connects.
Raytheon Missile Systems
Amanda Goodson of Raytheon Missile Systems in Tucson was named the recipient of the Southwest Alliance for Excellence Leadership Award. The award recognizes an individual who exemplifies outstanding leadership in the pursuit of performance excellence and has furthered performance improvement beyond the boundaries of their organization. Goodson is the senior manager, program management excellence, accelerating talent office.
Cushman & Wakefield Picor
Cushman & Wakefield Picor honored its 2017 outstanding achievers. Rebecca Fuentes received the President's Award for Excellence for growth and community and internal leadership roles. Russell W. Hall was awarded the Peter H. Douglas Heart & Soul Award for embodying and promoting the company culture. Taking first place in the Winner's Circle, which recognizes the firm's top three producing commercial real estate agents, was Robert Glaser. Rounding out the Winner's Circle were Richard B. Kleiner and Greg Furrier, with second and third place production, respectively. Glaser was also named the highest producer in the industrial division, Furrier was honored in the retail division, Kleiner was the highest producer for the office division, and the highest producer in the multifamily division was Allan Mendelsberg. The Most Valuable Player recognition went to accounting manager Angie Benedict. The Manager of the Year honor went to Linda Montes-Cota. Brianne Hansen received the Tenant Relations Award. Georgia Knoop was named Admin Employee of the Year. "Fast Start" recognition went to Daniel Leibsohn in brokerage and Scott Donovan in property management.
The University of Arizona Mel and Enid Zuckerman College of Public Health and the UA Lowell Institute for Mineral Resources: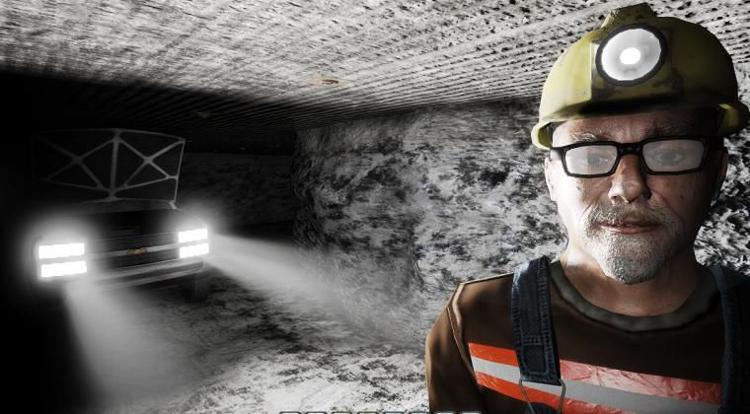 A three-year, $1.6 million federal grant from the National Institute for Occupational Safety and Health will be used to develop more effective training methods – including the use of computer games replicating real-life mining environments – to improve safety among U.S. mine workers. For the NIOSH study, the UA research team is partnering with McCraren Compliance, a Tucson-based company that provides mining and other occupational training safety services, the office of the Arizona State Mine Inspector, recipients of the Mine Safety and Health Administration grant and other local and national mining companies and trainers to create a national network to share best safety practices.
Christy Hall
Christy Hall, owner of Skin Appeal and co-founder of Mikel Kristi Skincare, has won a national medical aesthetics award. Hall was recognized as one of the Top 25 Most Loved Injectors by cosmetic treatment review RealSelf for her work in nonsurgical facial rejuvenation.
Tucson Crew
Tucson Crew, the networking organization dedicated to advancing the success of women in commercial real estate, handed out its 2017 awards. Amelie Messingham of Farhang & Medcoff received the Entrepreneurial Spirit Award. Debbie Heslop of Volk Companies was honored with the Member-to-Member Business Award. Barbi Reuter of PICOR Commercial Real Estate Services received the Career Advancement for Women Award. Karen Farrell of Venture West was honored with the Chapter Service Award. Christie Lee of Commerce Bank of Arizona took home the New Member Award. Chris Young of Young Law Firm, PLLC received the President's Award.
Robson Resort Communities: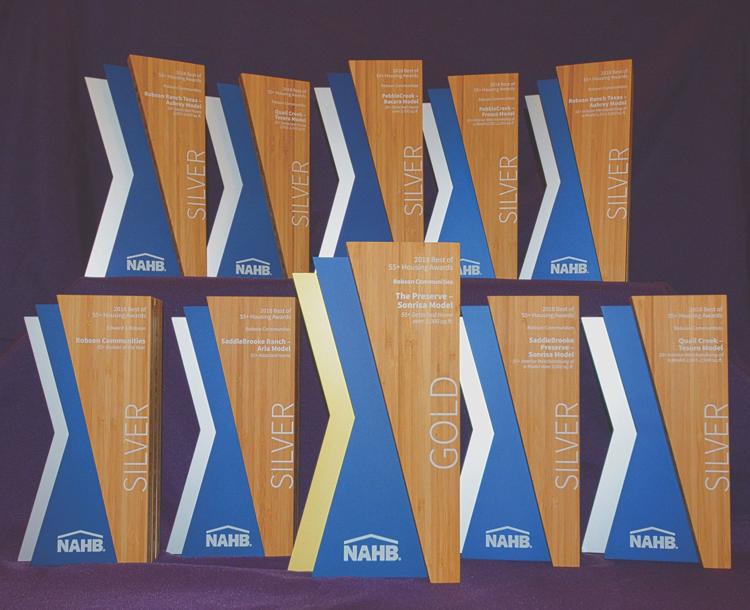 Three Robson communities in the Tucson area were recognized with gold and silver awards at the 2018 National Association of Home Builders. Earning gold for the best 55+ detached home over 3,000 square feet is the Sonrisa model at The Preserve. The Sonrisa model also earned silver in the category of interior merchandising of model over 3,000 square feet. The Quail Creek Tesoro model earned silver in two categories: detached home and interior merchandising of a model 2,001 to 2,500 square feet. SaddleBrooke Ranch's Aria model received silver for the attached home category. Robson Resort Communities also received the silver award for builder of the year.
Harold Burtzloff
Harold Burtzloff was awarded the The Wright Brothers Master Pilot Award by the Federal Aviation Administration. The award recognizes people who have exhibited professionalism, skill and aviation expertise for at least 50 years while piloting aircraft as "master pilots." Burtzloff previously flew his plane for the furtherance of the manufactured housing businesses he owned in Arizona, Colorado, Kansas and Texas. He now flies for pleasure out of La Cholla Airpark in Oro Valley.
Tucson Subaru
Tucson Subaru was named the 2018 national winner for the Subaru franchise as recognized by DealerRater, a car dealer review website. Recipients are recognized for distinction in outstanding customer service based upon consumer reviews of dealership experiences shared on DealerRater.com.
Lori Carroll & Associates
Lori Carroll & Associates, Tucson interior designer, was among 27 winners at the 2018 National Kitchen & Bath Association Design Awards. Her entry, "Stone Sanctuary" earned first place in the powder-room category. Lori Carroll also attended the International Builders' Show where two projects, a master bathroom and the NKBA powder room, received National Association of Home Builder's awards — platinum and silver, respectively. Carroll's platinum master bathroom "Beautiful Necessities" was also named 2017 room of the year.
Pima Community College
Pima Community College is one eight colleges and universities nationwide selected by the Institute of International Education to receive an IIE Andrew Heiskell Award for Innovation in International Education. Pima won honorable mention for internationalizing the community college. The award honors forward-thinking and successful models.
Mike Varney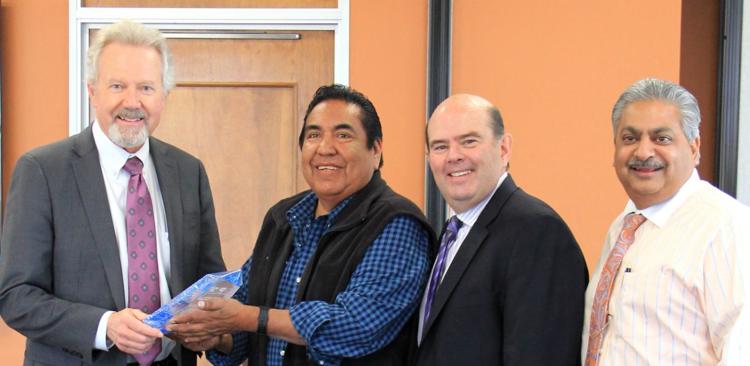 Mike Varney, president and CEO of the Tucson Metro Chamber, was selected to receive the 2018 Thomas L. Swanson Regional Leadership Award. The Swanson award is given in honor of former Pima Association of Governments executive director Thomas L. Swanson to acknowledge an individual or organization that has brought about positive change in the areas of transportation, air quality, water quality or economic vitality.
Westward Look Wyndham Grand Resort and Spa
Westward Look Wyndham Grand Resort and Spa's recreational fitness and tennis supervisor, Jeff Gallego, has received his designation from the United States Professional Tennis Association as a certified tennis professional. Gallego has been with Westward Look since 2016.
Pima County Small Business Commission
Pima County Small Business Commission has announced the winners of the Small Business of the Year Awards. Miura Contracting won the rural category. Kool Air Manufacturing, LLC, was recognized in the urban category. Winning the nonprofit category was the Pima Community College Small Business Development Center. Each winner receives a $500 prize and a plaque. Applicants were assessed on company culture, positive impact on Pima County and community involvement.
Catalina In-Home Services
Home Care Pulse, a national satisfaction research and quality assurance firm specializing in private duty home care, has recognized Tucson's Catalina In-Home Services as one of the premier home care providers in the nation. Catalina is one of only 130 providers in 31 states to receive the 2018 Best of Home Care Leader in Excellence designation. Catalina also received Best of Home Care-Provider of Choice and Best of Home Care-Employer of Choice awards this year. The Best of Home Care awards are based on annual satisfaction ratings from clients and caregivers.
The Tucson Museum of Art and Historic Block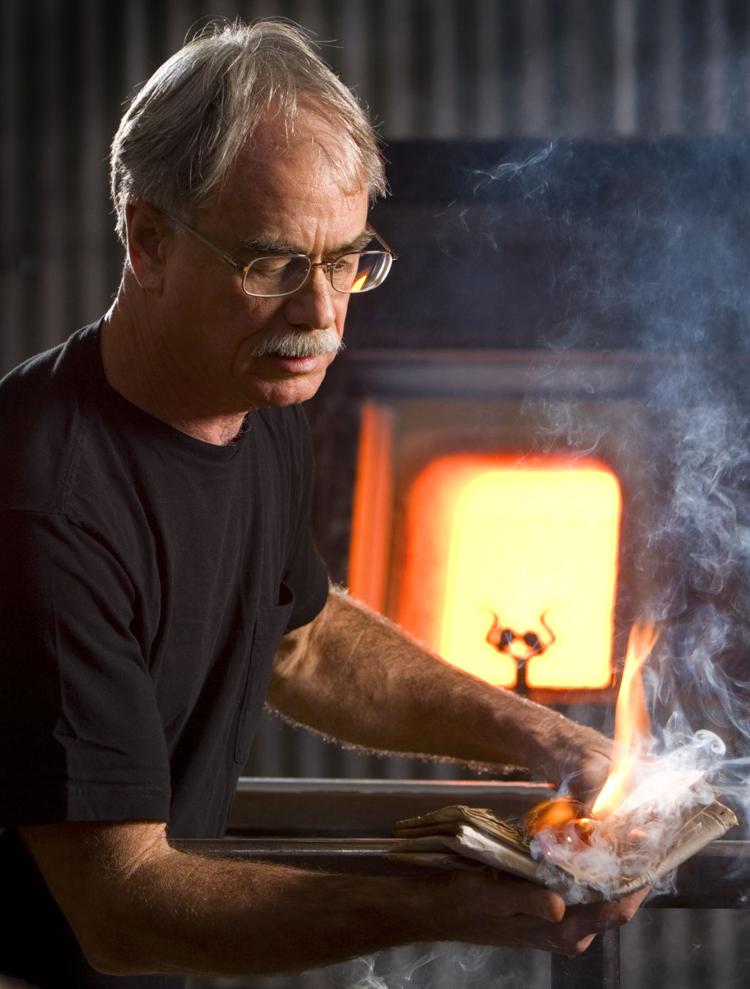 Thomas A. Philabaum has been named the 2018 recipient of the The Tucson Museum of Art and Historic Block's Ambassador Circle Lifetime Achievement Award. The Ambassador Circle is a component of TMA's Leadership Circle, the museum's foremost philanthropic membership group. The Ambassador Circle Lifetime Achievement Award celebrates the career of an artist, patron or community member, who, among other distinctions, has demonstrated a commitment to the advancement of the Southern Arizona arts community and the Tucson Museum of Art and Historic Block.
Philabaum is a glass artist who operates the Philabaum Studio and Glass Gallery at 711 S. Sixth Ave. Philabuam will conduct a public lecture on March 31 at 11 a.m., at the museum entitled "The Flame – Tom Philabaum." The event is free and reserved seating is available. Members of the public should RSVP to dzeller@tucsonmuseumofart.org, or call 616-2698.
Tucson Metro Chamber
Tucson Metro Chamber Communications director Carissa Fairbanks and Laura Nagore, chief financial and operations officer, have graduated from the Institute for Organization Management, the professional development program of the U.S. Chamber of Commerce Foundation, receiving the recognition of IOM.
Tucson Museum of Art and Historic Block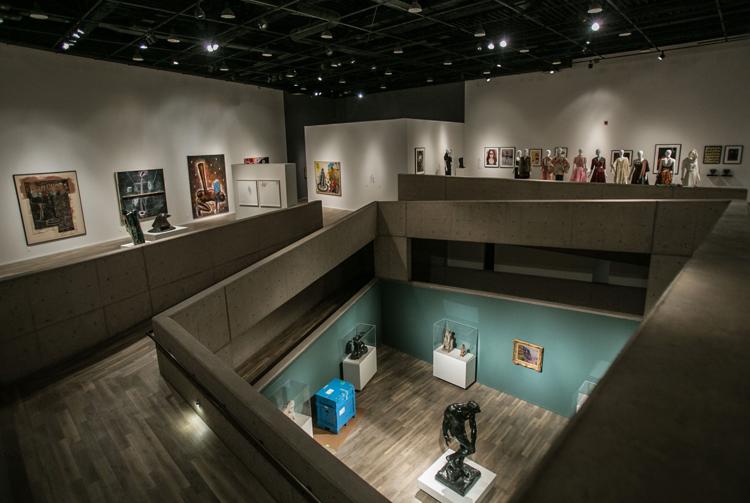 Tucson Museum of Art and Historic Block has been awarded a grant of $25,000 by the Flinn Foundation to conduct research and develop recommendations for integrating new technology into the museum's programs. The six-month Deeper Planning Grant award is part of the Flinn Foundation's Initiative for Financial and Creative Health. The initiative, started in 2013, is intended to help Arizona's largest arts and culture organizations strengthen their programmatic core.
Trico Electric Cooperative
Trico Electric Cooperative's Support Working to Advance Technology team was honored at the Celebrating Innovation in the Workplace awards, sponsored by the Society for Human Resource Management of Greater Tucson. The team won the technology/process improvement category, which recognizes companies that through development and implementation of a process, system or tool enhance processes or change organizational culture. Trico's SWAT team was formed in February to improve the use of technology at the cooperative through review, communication and training.