Club 21 Mexican Restaurant, one of Tucson's oldest family-owned businesses, closed on Thursday.
In a Facebook post, owner Taft "Skip" Jacob said his family "had the privilege of serving generations of Tucson families from our same location here on North Oracle Road" for 73 years.
"First dates, birthdays, weddings, anniversaries, new arrivals, graduations, holidays, reunions and even choir practice; made us a part of so many lives," he wrote. "Thank you for letting us share in all of those special moments with you."
Jacob said he decided to close last week on the heels of the restaurant's annual two-week summer vacation.
"It was a brutally hard decision. In the past it was always my father and I. After his unexpected illness and death (in 2006), I had to do it alone," he said Friday, adding that the grind of working 15-hour days, seven days a week had taken its toll.
Jacob's father George Jacob, and uncle, Abe Jacob, opened Club 21 in 1946 not long after returning from serving in World War II. They had planned to work at their father's supermarket, but the store closed during the aftermath of the war because of food rations.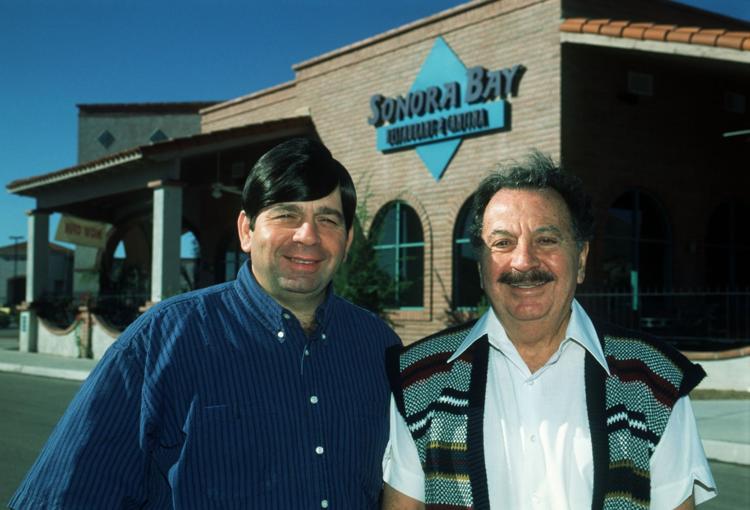 They decided instead to open a restaurant, tapping Abe Jacob's cooking skills honed in the military. They found the nondescript ramshackle building at 2920 N. Oracle Road and began serving a simple menu of tacos, burritos and enchiladas.
In the early 1950s, they renovated the building, adding more space. The restaurant grew with follow-up renovations in 1961 and '81 and got fresh paint and upkeep in the years since.
Skip Jacob worked at the restaurant as a kid and came on board full time in 1975. He never looked back.
"It was part of our family. It was our tradition and it was part of the roots, and roots are important to me," he said. Working in the restaurant "was something that we grew up doing."
Another branch of the Jacob family ran El Parador Restaurant and Cantina at 2744 E. Broadway for 40 years before closing in 2013.