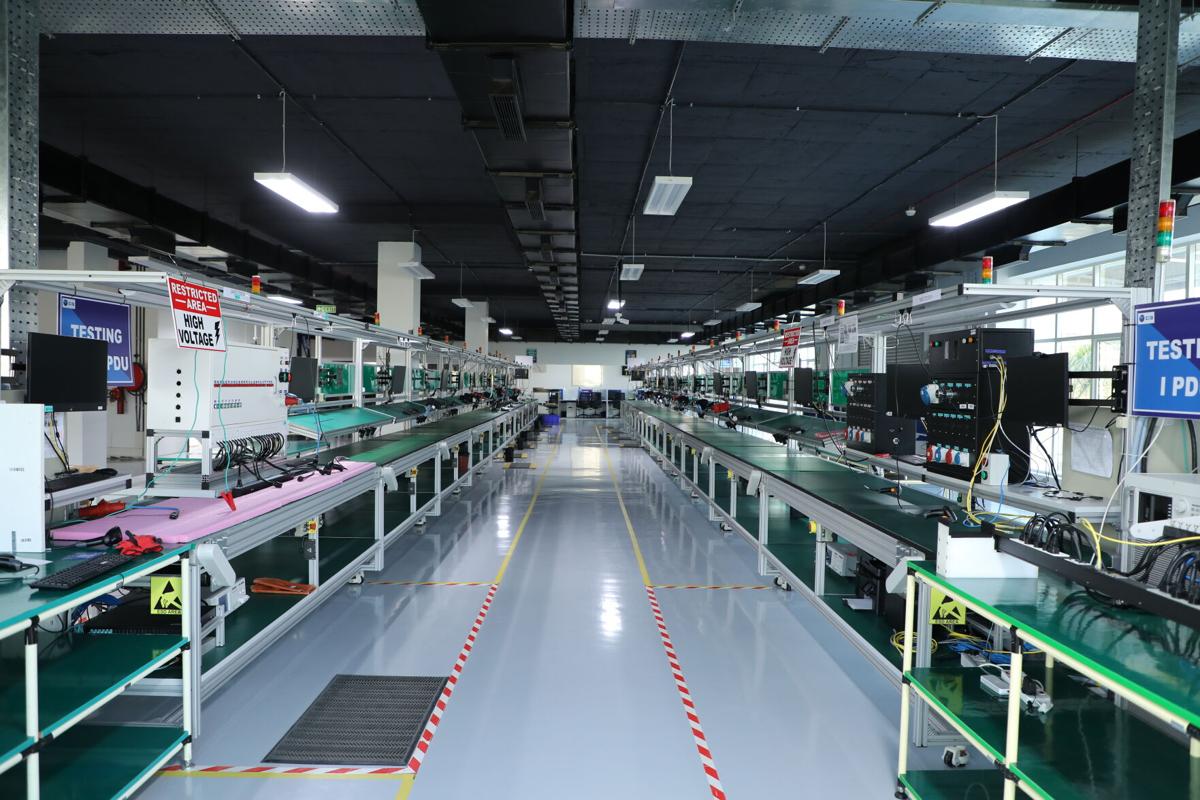 CIS Global, a maker of sliding mechanisms and power distribution products for computer data centers and consumer appliances, plans to add 100 jobs in an expansion of its headquarters operation in Tucson.
The company, which has more than 800 employees worldwide at sites including North America, Taiwan, India and China, said it plans to lease about 32,000 square feet on Tucson's south side to establish its first U.S. manufacturing plant.
CIS Global has had its headquarters for more than a decade at 1791 W. Dairy Place, off Ruthrauff Road, where it now employs about 15 workers.
The new site at 1601 W. Commerce Court, near West Valencia Road west of Interstate 19, will house administrative offices and a new production facility, with jobs in production, quality control, operations management and engineering. Positions will be posted at cisww.com/careers.
The interior build-out of the new site is expected to be completed by August or September, and the company plans to also keep its current headquarters, a company spokeswoman said.
The full expansion over five years will create an estimated economic impact of $139.3 million, said Sun Corridor Inc., the Tucson region's main economic-development agency.
"I am sure that Tucson's caliber in workforce, business assets, and quality of life will ensure the success of our new venture in Tucson," said Shubhayu Chakraborty, chief operating officer for CIS Global. "We are proud to grow in our hometown."
CIS Global has technology centers in Raleigh, North Carolina; St. Louis; Taipei, Taiwan; Bangalore, India; and Wuxi, China, as well as customer-support centers across North America, Europe, China and the Asian-Pacific Region.
Besides Sun Corridor, partners on the project include the Arizona Commerce Authority, the city of Tucson, Pima County, Tucson Electric Power and CBRE.
Joe Snell, president and CEO of Sun Corridor, said CIS Global is a world-leading supplier of power distribution units and intelligent network-managed solutions for fast-growth tech sectors.
"Headquarter operations are deeply ingrained into the fabric of a community and create demand for support industries, which in turn attracts other companies," Snell said. "CIS Global's headquarter expansion will have a ripple effect across the entire economy for years to come."
Founded in 1955 as a distributor of industrial products, CIS Global eventually evolved into a manufacturer of mechanical assemblies, specializing in rail systems for computer data server racks.
The company developed a longtime relationship with IBM Corp., which had major computer storage systems manufacturing operations in Tucson and still has a storage development center at the University of Arizona Tech Park on South Rita Road.
Through its longtime relationship with IBM, CIS developed its first server rails for IBM in 1998, eventually followed by other top data-equipment manufacturers including Dell and HP.
In 2001, CIS launched its first basic rack power distribution unit product line through HP. The company later adapted its server rails to the consumer appliance market and formed a long-term relationship with Whirlpool.
In 2015, CIS Global acquired Enlogic, a maker of power distribution units for computer data centers.