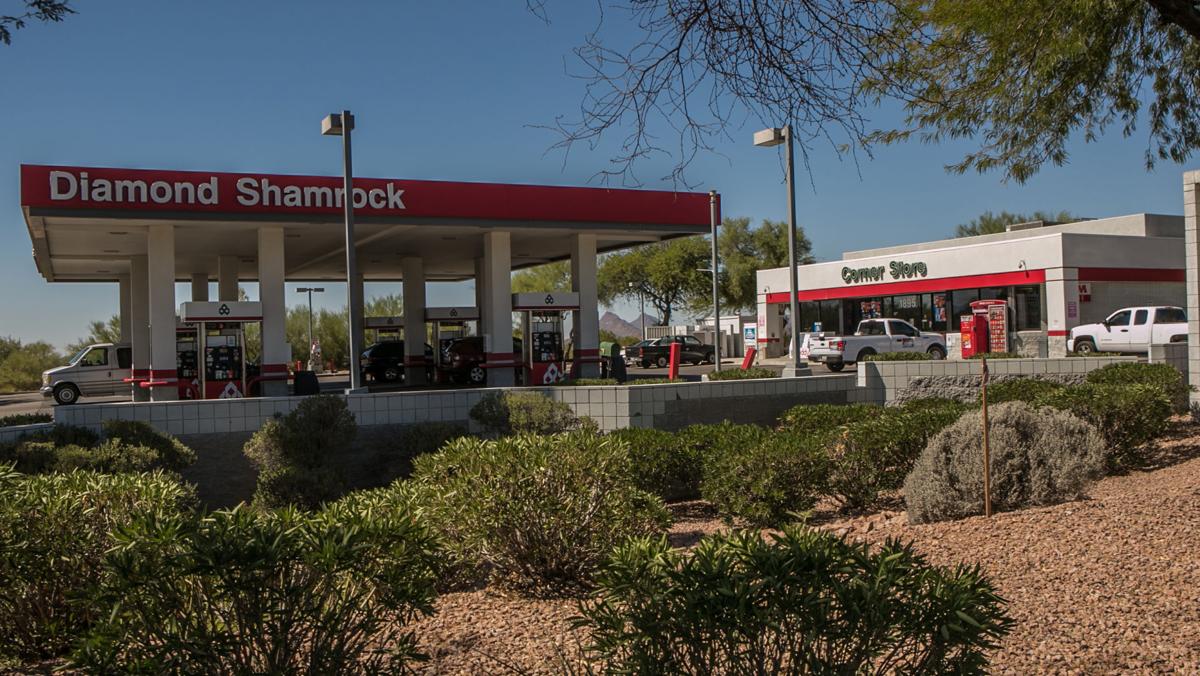 A Dallas-based oil company is entering the Tucson and Arizona markets with a major acquisition from the parent of Circle K Stores.
Empire Petroleum Partners recently closed a deal to acquire 70 stores in seven states — which according to public records include at least six Corner Store gas stations in Tucson — from Circle K parent Alimentation Couche-Tard Inc. and plans to rebrand them as Fast Market stores.
Quebec-based Couche-Tard is selling off the stores to comply with a Federal Trade Commission order to preserve local competition, as it closed a deal to acquire Corner Store operator CST Brands Inc. in late June. The stores involved are in Arizona, Colorado, Florida, Georgia, Louisiana, New Mexico, Ohio and Texas.
The timing of the local store changeovers is unclear. Empire officials did not respond to requests for more details.
State records show Empire has applied for liquor licenses for Fast Market stores at six sites in Tucson, at 2160 W. Drexel Road, 1810 W. Prince Road, 1895 E. Valencia Road, 5005 N. La Cañada Dr., 9520 E. 22nd St. and 15240 N. Oracle Road.
The company also has applied for permits at one Corner Store in Sierra Vista, and 17 stores in the Phoenix area, according to the Arizona Department of Liquor Licenses and Control.
Empire Petroleum said it intends to hire as many of the former CST Brands employees as possible to remain at the stores.
The deal is just the latest expansion move for Empire, which is a major distributor of fuels in 29 states. In 2014, the company bought 41 Corner Store locations from CST in Colorado and Texas.
Empire is still a tiny player in the convenience-store market. The biggest chains are led by 7-Eleven, Couche-Tard and major oil companies, and the dozen biggest companies each have more than 1,000 stores.
In June, the FTC announced that Couche-Tard had agreed to divest up to 71 retail fuel stations with convenience stores to Empire, to settle charges that the company's proposed $4.4 billion deal for CST Brands would violate federal antitrust law by creating monopolies in many local markets. The FTC issued its final order in August.
San Antonio, Texas-based CST Brands was spun off from refining giant Valero Energy in 2013. The sale to Couche-Tard included 1,146 CST stores and gas stations in the U.S.
The convenience stores have operated mainly under the Corner Store name, while the fuel stations generally used the Valero brand, according to FTC documents. Some stores in Arizona also operated under the Diamond Shamrock brand.
Founded in 1998, Empire distributes major fuel brands including Shell, Sunoco, BP, Chevron, Texaco, Valero, Gulf, Marathon, ExxonMobil, Phillips 66, Crown, and 76, along with its own Fast Fuels brand.
Contact senior reporter David Wichner at dwichner@tucson.com or 573-4181. On Twitter: @dwichner
The business news you need
With a weekly newsletter looking back at local history.