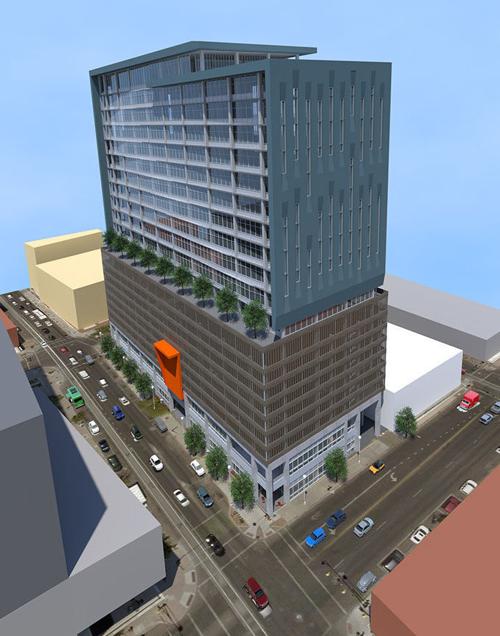 The development of a 12-story building in downtown Tucson can move forward after the Pima County Board of Supervisors agreed to lease the property to the Rio Nuevo Multipurpose Facilities District.
The District will lease the property at 75 E. Broadway — which is the size of a city block — for $189,000 a year, with plans by the J.E. Dunn corporation to begin construction of the tower within the next year.
Plans for the multi-story tower call for between 150,000 and 250,000 square feet of office space, a 350-space parking garage and a mix of retail shops and restaurants on the ground floor and part of the alley between Congress and Broadway.
When construction is complete in what is expected to be two years, Rio Nuevo will purchase the property from the county for the appraised value, $2.7 million.
The county acquired the property in 2005 for $500,000 as part of the purchase of 97 E. Congress St.