Downtown Tucson's Screening Room expected to reopen in April
A Tucson filmmaker is taking over The Screening Room, returning the downtown cinema to its independent film roots.
The theater will show small independent films in addition to hosting several local film festivals including the popular Arizona Underground Film Festival in September and the Tucson Terror Festival in October, said David Pike, CEO of Outsider Cinema LLC. Pike has long been involved with both events.
The theater, 127 E. Congress St., will officially reopen April 18 to host the 27th annual Arizona International Film Festival, which runs through April 29.
"What I want to do is bring it back to the independent film spirit of the past before (Kent Edwards) took it over," Pike said.
Pike was a programmer at The Screening Room for years before Edwards' company, Grand Cinemas, moved in in summer 2014 and tried to bring first- and second-run Hollywood films back to downtown. The concept never really took hold and Edwards abruptly shuttered the theater last August, telling his landlords, the nonprofit Arizona Media Arts Center, that he was temporarily closing the theater during the "offseason." Edwards now lives in Texas.
Arizona Media Arts Center runs the Arizona International Film Festival and works with independent filmmakers.
"We think David Pike is going to be excellent for The Screening Room because not only is a filmmaker but he acts as an independent distributor so he knows the business side," said Mia Schnaible, director of marketing and development for the Arizona International Film Festival. "And he has the heart of that filmmaker, the passion."
Pike has been in the film industry 15 years, 10 of those working in distribution. He also runs the hugely successful Arizona Underground Film Festival, largely regarded as one of the most recognized cult film festivals in the country. He also curates the annual Tucson Terrorfest, Southern Arizona's only horror film festival.
He has been affiliated with The Screening Room in one sense or another since 2008.
"I know (the theater) inside and out," he said, adding that coming in to run the venue felt like "finally coming full circle, I guess."
Outsider Cinema already has begun renovations of the theater, from installing a new bar, where they will eventually serve Tucson craft brews, to giving the place a new paint job. He also is installing new sound and projection systems.
"I'm going to go in and redo it entirely," he said. "I'm trying to get it where it fits downtown."
Pike said when it's not running film festivals, The Screening Room will show small independent films, the under-the-radar movies that are too small for Tucson's other independent film house The Loft.
Schnaible said Pike comes to The Screening Room with an impressive résumé, including building the Arizona Underground Film Festival into a world-class event, but it is his devotion to independent films that stood out.
"We think his taste and passion for independent film is going to help to get The Screening Room back to its original mission," Schnaible said.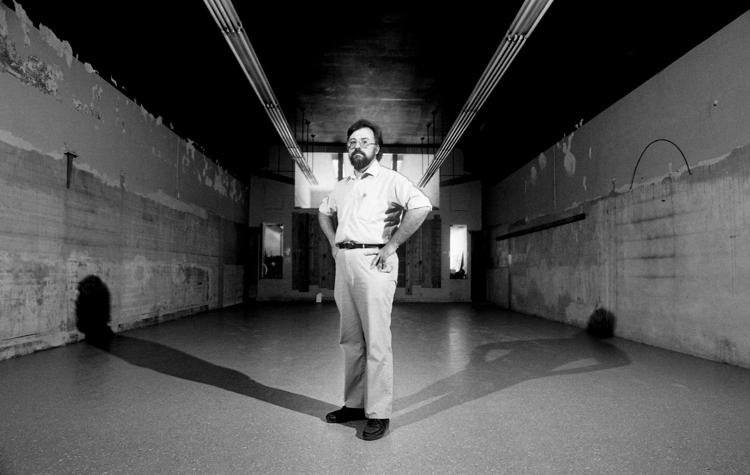 Giulio Scalinger opened The Screening Room in 1989 as an incubator for independent filmmakers. The following year, he launched the Arizona International Film Festival.
Contact reporter Cathalena E. Burch at cburch@tucson.com or 573-4642. On Twitter @Starburch.