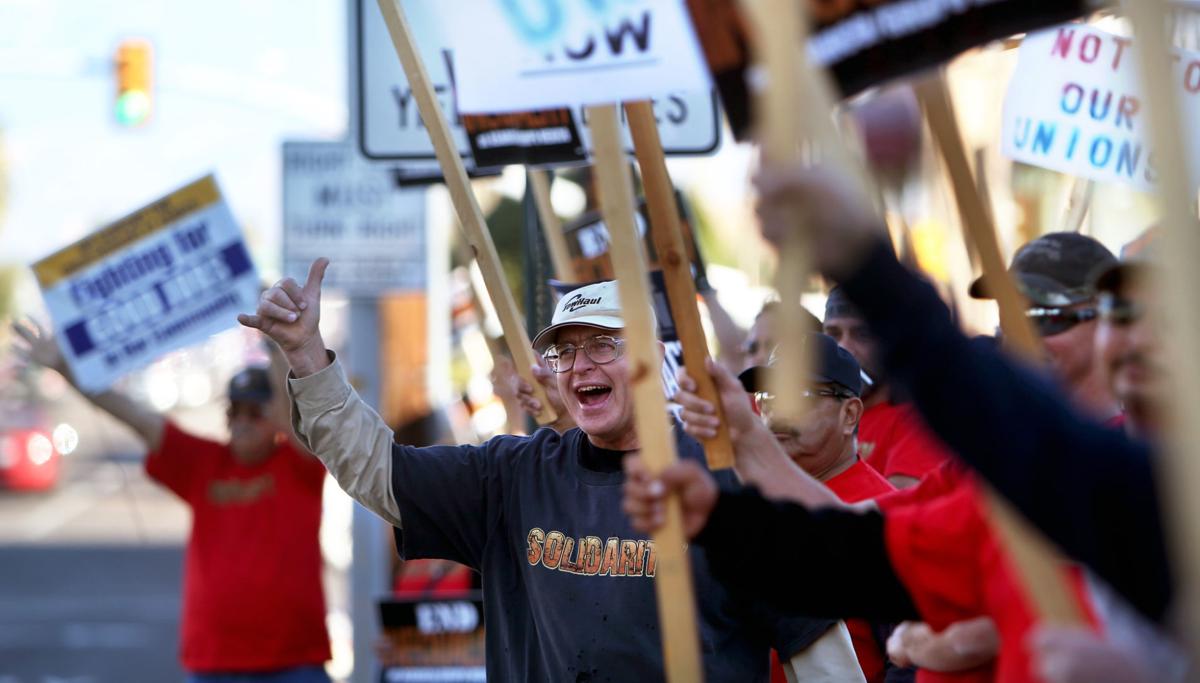 Contentious contract negotiations between Tucson-based copper producer Asarco LLC and unions led by the United Steelworkers appear to be coming to a head, raising the possibility of a strike.
After bashing a previous company offer as "insulting," leaders of United Steelworkers Local 937 have called three separate all-unions member meetings on Wednesday, Sept. 11.
They will go over the details of a "last, best, final offer" Asarco presented to union negotiators on Sept. 5, according to a post on the local's Instagram page.
The United Steelworkers and several other unions represent more than 2,000 hourly workers at five Asarco locations in Arizona and Texas.
Asarco's union employees have worked without a new contract since their last collective-bargaining agreement expired last November.
In December, union members authorized their bargaining committee to call a strike if talks broke down, though the unions are required to give Asarco 48 hours' notice before walking off the job.
Asarco and the unions also could declare an impasse in negotiations and seek mediation or arbitration, under federal labor law.
The Steelworkers previously said in online posts and newspaper ads that Asarco's contract proposals have included "no wage increases and unnecessary cuts to our health insurance and other benefits."
Separately, the unions have been fighting to force Asarco to pay some $10 million in copper-price bonuses to about 750 current and former employees.
After a federal district court and the 9th U.S. Circuit Court of Appeals upheld an arbitrator's ruling that Asarco must pay the disputed bonuses, the company has appealed the matter to the U.S. Supreme Court.
Now in summer recess, the high court is expected to decide in October whether to review the case.
An official of the United Steelworkers would not comment Tuesday.
Officials of Asarco and parent Grupo Mexico have ignored repeated requests for comment on the contract negotiations or the copper-price bonus case.