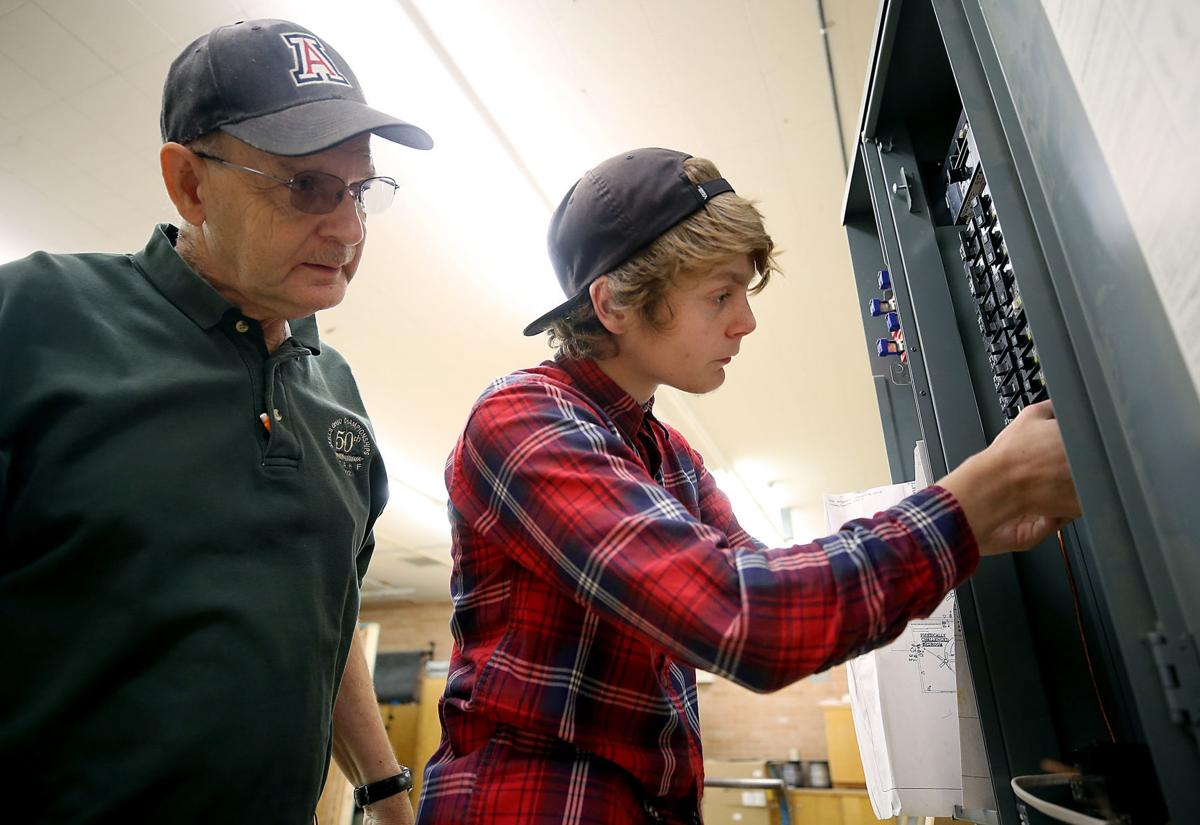 In the wake of the Great Recession, the Arizona Legislature cut funding for the state's high school career and technical education districts, including the Pima County Joint Technical Education District.
Now, with some funding restored, Pima JTED is looking to help more lower-income students find a technical career path by dropping fees that had been charged for some programs.
The district's programs offer students the chance to earn more than 250 different industry certifications, and each program offers one or more school-to-work experience such as internships, externships, cooperative work experiences, clinical rotations, job shadowing, mentorship and pre-apprenticeships.
The Legislature this past session added $1.8 million to bring the state's three biggest career and technical education districts, including the Pima JTED, up to 100 percent funding from 95.5 percent under a student-based funding formula.
The bump up to 100 percent will add about $700,000 this fiscal year to a fiscal 2018 budget of about $24.9 million, district spokesman Greg D'Anna said.
As a result, the Pima District decided to drop program fees of up to $350 a year for some career programs, which D'Anna said were a barrier to many lower-income students.
"Thanks to the favorable budget conditions, it was determined that we can afford to not charge fees and move more students into the workforce," he said.
D'Anna said Pima JTED is near capacity for its current roster of 58 programs. Approved by voters in 2006, the district serves about 14,000 students at 36 public high schools and 15 central district campuses throughout Pima County, Rio Rico, Nogales and Mammoth-San Manuel.
BEEFING UP IN-DEMAND OFFERINGS
Though the district is continually refining programs and upgrading facilities as finances allow — a new construction class area at Santa Rita High is a recent example — Pima JTED is hoping for a restoration of funding for freshman programs, which was dropped in 2011, D'Anna said.
Last legislative session, JTED backers pushed legislation to return funding for students in five programs where four years of instruction are needed — agriscience, automotive technologies, construction, engineering and manufacturing.
That modest proposal, which would have cost $4 million compared with $30 million to fully fund freshman-year programs, failed to win passage despite broad industry support amid the push to boost teacher pay, D'Anna said.
"We do have industry support and plans to bring this measure back for the upcoming session," he said.
Meanwhile, Pima JTED is working with industry partners to beef up programs in areas such as construction trades, where demand for entry-level workers is strong.
Jack Draper, a longtime construction-trades teacher at Catalina High School who serves at JTED as a professional-development academic trainer, is overseeing the upgrades to the construction area at Santa Rita High that include new structures where students can learn to install plumbing and wiring.
The JTED construction program is refocusing its instruction on commercial work, Draper said, because that is where much of the demand for workers is as homebuilding has remained slow.
Major local industry partners include Barker Construction; Achilles, a commercial mechanical contractor; Universal Wallboard; Core Construction; and Flynn Electric.
"They work with the kids, they build relationships, and we try and let them do as much of this as they can," said Draper, noting students frequently are offered jobs upon graduation.
And though "soft skills," such as being on time and acting professionally are foremost in the minds of employers, the JTED students offer much more.
"They'll have all the training they need to walk into an industry job," he said, adding that most students will leave the course with a safety certification.
During a recent class, Draper directed a trio of senior students on how to rewire an electrical circuit-breaker box; in the next room, three other students read blueprints and laid out commercial toilets for installation in a metal-framed building mockup.
Santa Rita senior James Schulz, working on the plumbing project, said he was interested in the JTED program because his whole family has been involved in the industry.
Schulz said he expects to ace the construction course and land a job after graduating next spring, noting that he'll be learning carpentry, electrical and other skills.
"Even if you don't have plans in construction, those are skills you can use at your house, because you never know when your water heater is going to blow up," Schulz said
Other programs are adapting to changing industry needs as well.
Boosted by a local manufacturing group formed several years ago, Pima JTED's machining programs at Desert View and Tucson Magnet high schools offer certification from the National Institute for Metalworking Skills.
Don Theriault, president of Industrial Tool, Die and Engineering in Tucson and a member of Southern Arizona Manufacturing Partners, says the program has helped fill a need for entry-level machinists and similar trades. His company and other SAMP members provide internships for JTED students, and Theriault says about a dozen JTED alumni are on his payroll.
Now, SAMP is working with JTED to develop a program for quality-control technicians to fill a growing need for such skills, especially at aerospace companies, he said.
"We still have trouble finding people," Theriault said, citing an industry attrition rate of 20 percent due partly to retirements of older workers.
BUILDING COMPETENCY, confidence
Pima JTED also trains students for a range of high-demand jobs in health care, such as medical and nursing assistants.
Tucson Medical Center offers annual internships for students in JTED's licensed nursing assistant program, said Vicki Kelm, TMC student-placement coordinator.
TMC has hired about 284 students from JTED or precursor high school programs since 2004, and they are highly valued by their supervisors, Kelm said.
"What I hear from all the managers is that they are really well-prepared when they hit the floor, they need little or no direction, they have initiative, they are very disciplined, very focused. This is their career path and they are going on to other things."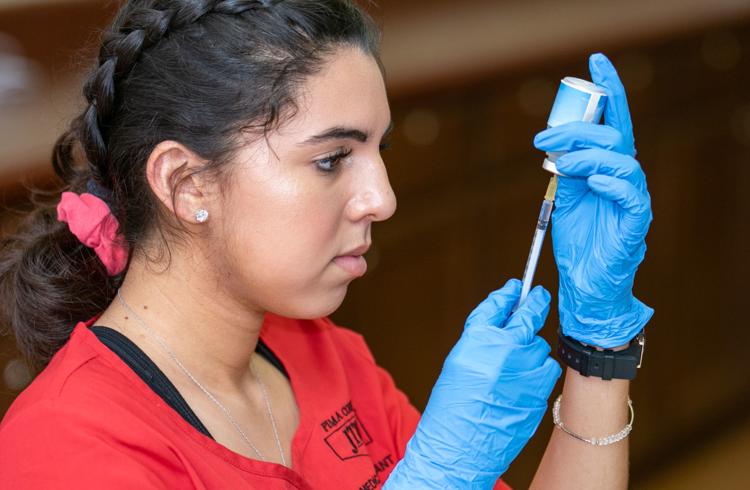 Tori Lawrence, a 2015 graduate of Walden Grove High School and JTED's nursing-assistant program, was hired part-time by TMC immediately upon getting her nursing assistant's license.
Now, she's working on a part-time internship at TMC and at the Southern Arizona VA Health Care System while studying for a bachelor's degree in nursing at Northern Arizona University's Tucson branch.
Lawrence credits JTED with giving her a leg up as she looks to a nursing career.
"Starting nursing school, among the students that I'm with, none of them had any hospital experience," said Lawrence, who expects to get her degree in May.
"A lot of the kids are kind of wary about the way they hold themselves, but I walk in, I'm confident and the patients really have no problem talking with me about serious matters that may have come up."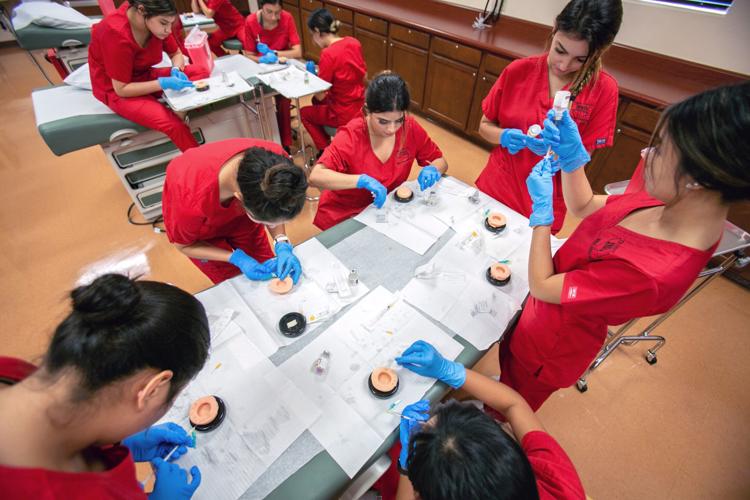 The business news you need
With a weekly newsletter looking back at local history.