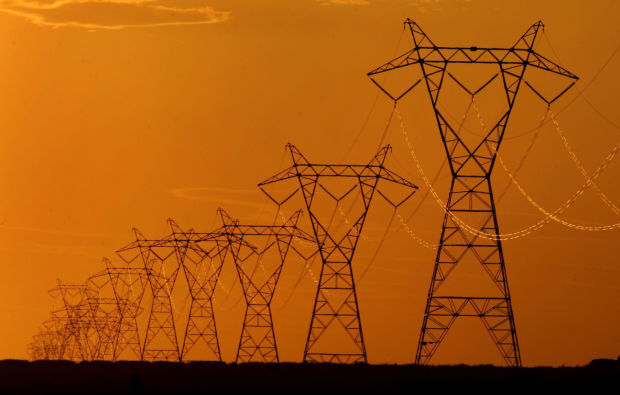 Two rural electric cooperatives have asked the Arizona Corporation Commission to reconsider its decision to ban power shut-offs during the summer months, alleging the utility panel's action was illegal and arbitrary.
Navopache Electric Cooperative and Mohave Electric Cooperative filed identical challenges to the emergency rule adopted June 20, which prohibits state-regulated utilities from disconnecting customers for non-payment from June 1 through Oct. 15.
The nonprofit, member-owned co-ops want the commission to amend or revoke the shut-off policy, or grant them waivers that would allow them to follow their own proposed disconnect policies.
They say the rules were "contrary to law and arbitrary" because they were adopted without proper notice and due process.
The co-ops also argued that provisions requiring the utilities to stop collecting disconnection and late fees from customers shut off during the moratorium period amounted to unlawful "retroactive rulemaking."
Both co-ops had filed to request waivers when the Corporation Commission voted on the disconnection moratorium, but their proposals were not placed on the panel's meeting agenda.
Navopache said it would agree to stop disconnects when the temperatures in Show Low are expected to top 101 degrees the day of a scheduled disconnect or the next day, noting that temperatures rarely hit that level in its service territory.
Mohave proposed stopping shut-offs when the National Weather Service's weekly hazardous-weather outlook forecasts "major" or "extreme" heat in the next five days.
The utilities also expressed concern that many customers saved from shut-offs by the rule will accumulate insurmountable amounts of unpaid bills, and they wanted the shut-off ban waived for customers on their prepaid account programs.
Navopache serves nearly 40,000 customers in Navajo, Gila, Apache and Greenlee counties and a small portion of western New Mexico, while Mohave serves about 39,000 customers in Mohave, Yavapai and Coconino counties.
It is unclear whether the Corporation Commission will reconsider its decision. Commission members aren't allowed to talk about pending cases.
The commission has rarely voted to overturn its earlier decisions, but it has granted waivers to its rules on a case-by-case basis.
The business news you need
With a weekly newsletter looking back at local history.