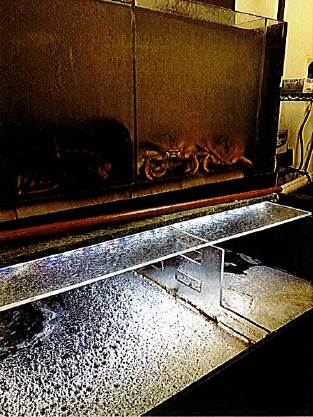 History: The eatery was taken over by a new licensee in 2018. Since then, five of seven inspections had negative findings, including an Aug. 8 probation rating and three failed follow-up inspections on Aug. 19 and 27 and Sept. 6.
What the inspector saw: Live Dungeness crabs that died of unknown causes and should have been discarded were instead served to customers; employee chopped raw shrimp, then made a salad on the same surface; fried shrimp was not cooked thoroughly enough to destroy pathogens; kitchen had "excessive flies."
Follow-up: A fourth re-inspection is scheduled for Sept. 16.
Comments: A message seeking comment was not returned by deadline.