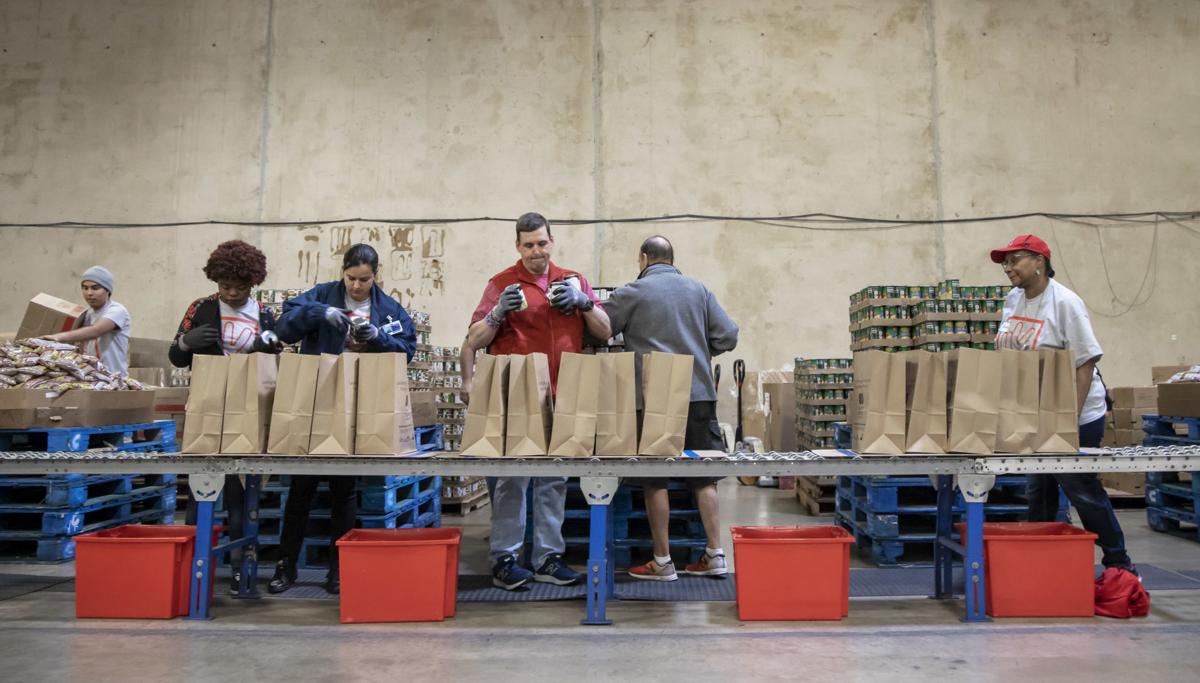 Nearly 300 furloughed federal workers in the Tucson area have received emergency food boxes from the Community Food Bank of Southern Arizona as the partial government shutdown stretches past a month.
On Thursday and Friday, Jan. 24-25, food distributions are set for Transportation Security Administration personnel and federal prison employees in Tucson and Safford, said food bank officials.
"We are here to serve federal employees who are working without pay," said Michael McDonald, president and chief executive officer of the food bank, in a news release about the shutdown, which began Dec. 22.
"The issues surrounding the shutdown are divisive, yet I think we can agree that families need food. The community food bank is here to help," he said.
McDonald said community support of the food bank "has never been more important."
As of now, all federal nutrition programs are funded through February and food deliveries have not been disrupted.
However, the increase in need by federal workers cannot be sustained indefinitely, according to food bank officials.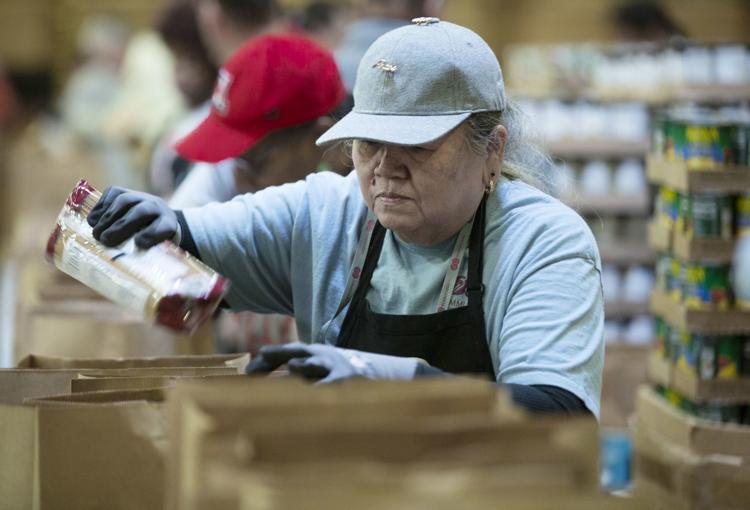 The food bank has joined the Feeding America network in calling for an end to the government shutdown.
Feeding America has a network of 200 food banks and 60,000 food pantries and meal programs in the nation, according to its website. The nonprofit hunger-relief organization provides meals to more than 46 million people each year.
Last week, Feeding America called for the government shutdown to end immediately "before irreversible harm is done to millions of our most vulnerable neighbors."
"We are now seeing the adverse consequences of the shutdown firsthand, as 800,000 federal employees and thousands more contractors have missed their first paycheck," stated officials of the organization.
"Many of these public servants face a new reality of needing help to feed their families. Our network of food banks has stepped up to help and will continue to do so, but we are mindful of the risk a continued shutdown poses to the demand for assistance and to food bank operations in the face of increased need and an absence of federal funding," according to the organization.
Sahuarita offers help
The town of Sahuarita announced Tuesday that it is making an effort to aid residents affected by the federal furlough with donations to several nonprofits and by providing assistance to wastewater customers who qualify.
Town Manager Kelly Udall has approved an additional $5,000 in funding for Valley Assistance Services, which provides housing, shelter and other services. Sahuarita is also providing an additional $10,000 to two food banks for emergency food provisions. Residents who are furloughed federal employees can contact the nonprofits directly to learn about available assistance.
Udall approved the waiver of late fees and interest charges on past-due wastewater accounts for those federal employees affected by the shutdown. The waivers will be retroactive to the start of the shutdown.
Free luncheon
Meanwhile, in a show of support of federal employees affected by the shutdown, the Pima County Sheriff's Department, along with several local businesses, is hosting a free luncheon for employees of the Federal Correctional Institution in Tucson on Friday, Jan. 25.
Contact reporter Carmen Duarte at cduarte@tucson.com or 573-4104. On Twitter: @cduartestar