Swing open the doors of former country bar Cactus Moon and memories of cold brews and boot scootin' boogies come flooding back.
But the once popular dance hall with black walls and cowboy murals, that closed in 2012 after 23 years, has been erased.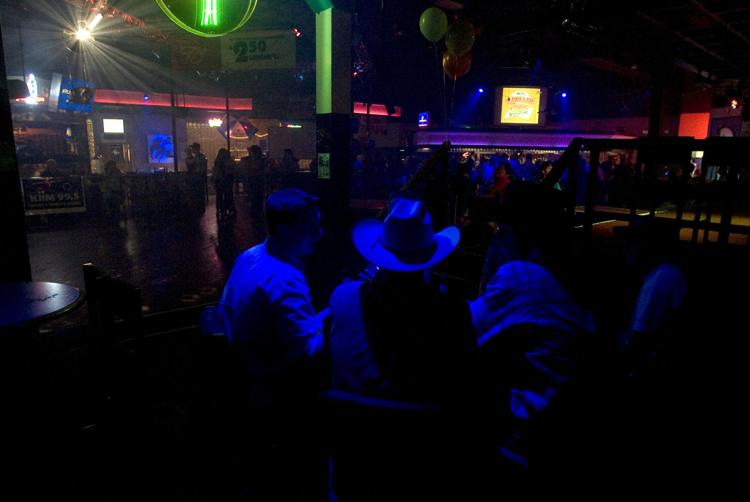 Cubicles sit where the dance floor once was, neon signs have been replaced by cloud lighting and, instead of urban cowboys on a row of stools, certified public accountants roll around on modular office chairs.
Local accounting firm, HBL CPAs, recently moved into the renovated space at 5470 E. Broadway, near South Craycroft Road.
Many clients, who are longtime Tucsonans, have a story to tell about time spent at the Cactus Moon, said Jacquie Ivey, a partner with HBL.
"Some are still heartbroken," she said. "People have a lot of good memories of this place."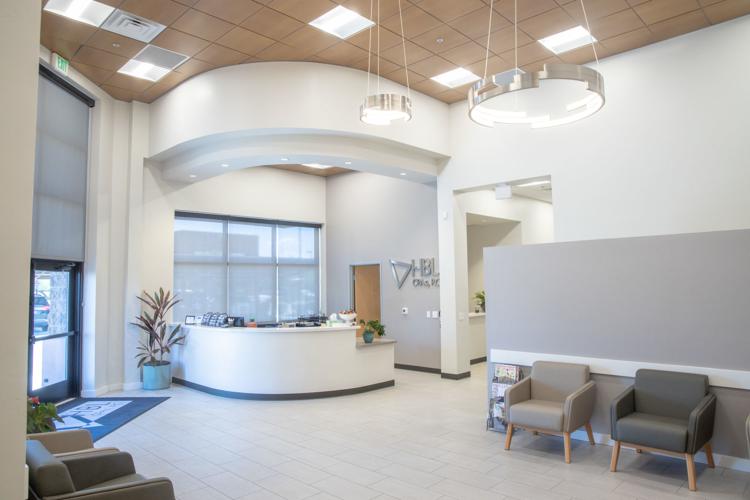 The remodel is an example of how landlords are getting creative about recruiting tenants into nontraditional spaces.
When HBL was looking to move from its office near Grant and Craycroft roads, Melissa Lal, a broker with landlord Larsen Baker brought the space to their attention.
"She said, 'I have an off-the-wall idea,'" said broker Buzz Isaacson, who represented HBL. "But when I walked in, I was like, 'No way.'"
A team from HBL had the same reaction.
"It looked like they just locked the door and left one night," Ivey said. "It was hard to see how the dark bar would evolve into this … CPAs aren't known for being creative."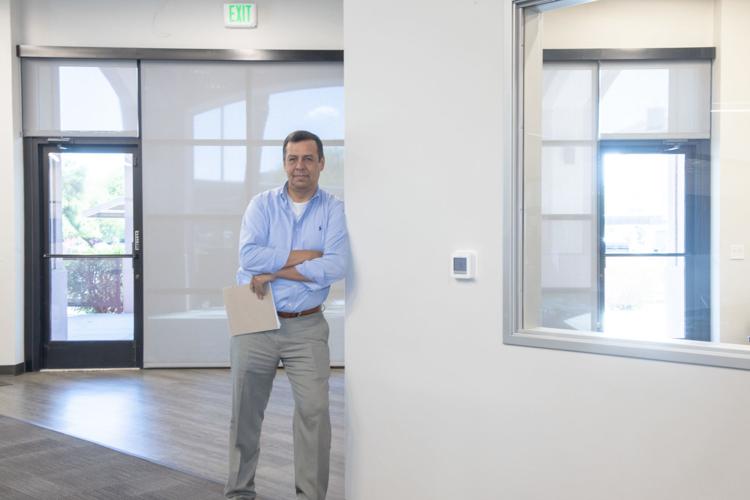 Architect Jose Ceja, with Exa Architects and Annie Lewis, a designer and space planner, were enlisted and helped HBL visualize the space's potential.
"It's not just that it once was a bar, it had some weird angles," Ceja said. "With input from the client, we started playing with the design, like with Legos."
Some details of the $700,000 renovation were curious.
"The men's bathroom was an interesting challenge," Lewis said. "It had one stall and five urinals."
Working in tandem with the landlord, the design team was able to transform the 11,800-square-foot space into what HBL needed for its 42 employees and future growth. The firm was founded in Tucson in the 1970s and partners did not want to end up in a high-rise or congested, nondescript building, Ivey said.
"We didn't want to lose that we are a Tucson-based business," she said. "This makes us feel like we're still part of the local community."
Aside from great visibility, on the southwest corner of Broadway and Craycroft Road, the site offers easy access for clients and plentiful parking, Isaacson said.
At the east end of the Plaza at Williams Centre, HBL is also within walking distance of nearly a dozen restaurants for employees.
Redesign of office space is crucial to getting new companies to Tucson or existing ones to expand, Isaacson said.
"We have a lot of firms that are already in 1980s space and don't want to make a lateral move," he said. "This space checked all of the boxes."
During a tour of the new space, with its clean employee kitchen and modern conference rooms, no trace of boots, buckles or rhinestones could be found.
Standing outside the men's bathroom, the question begged to be asked.
Did you at least keep the "bathroom Polo?"
Ivey shook her head, "No."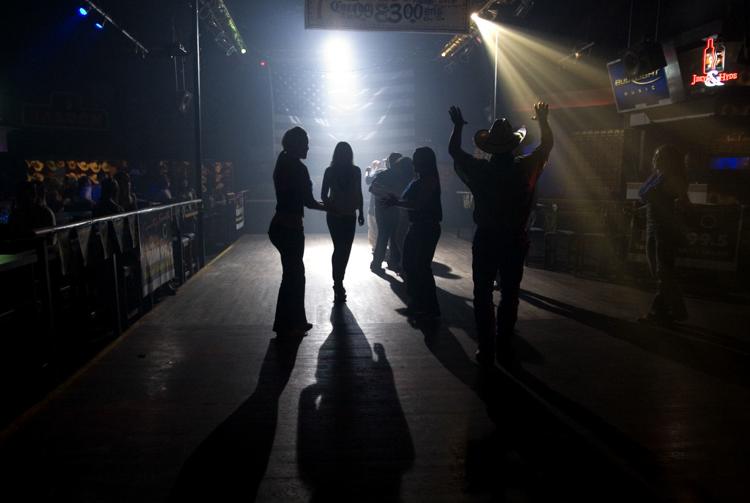 The business news you need
With a weekly newsletter looking back at local history.