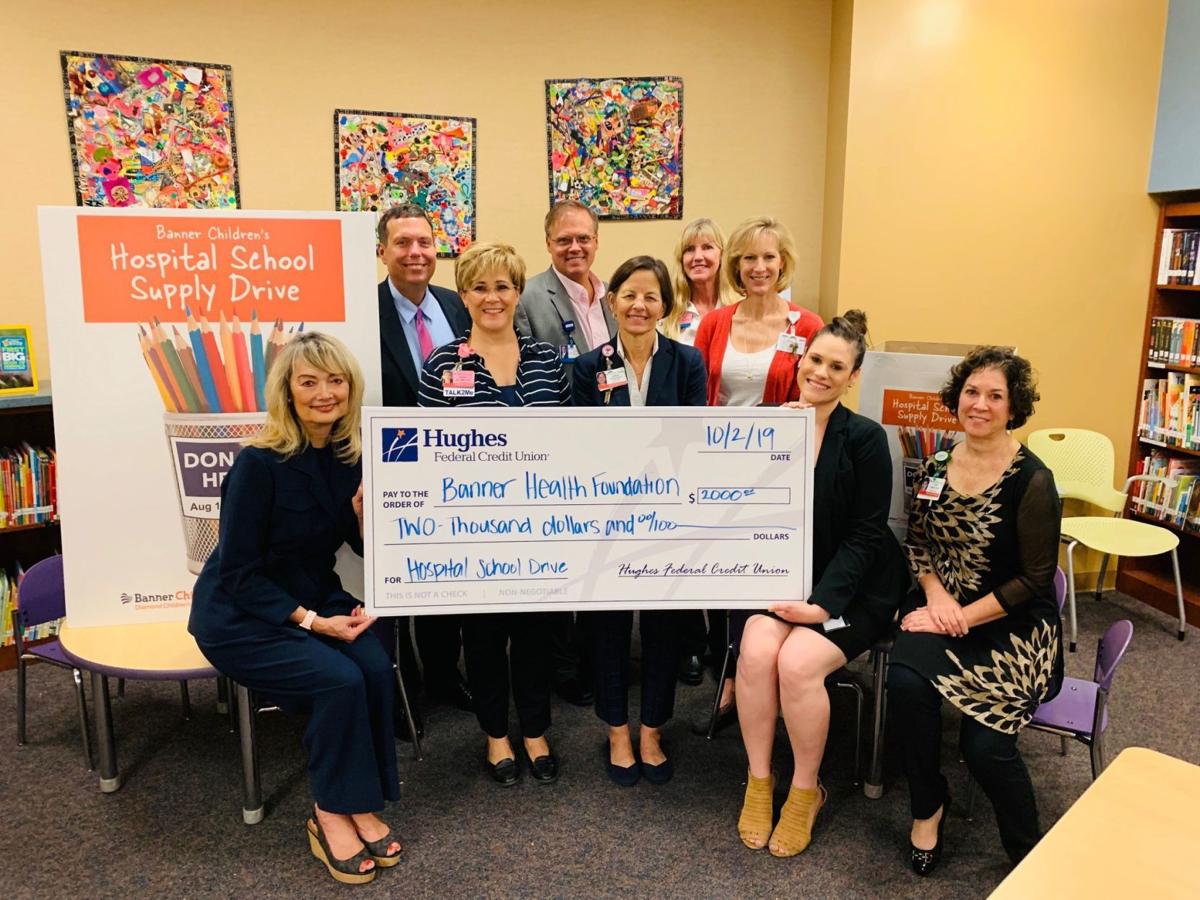 OneAZ Credit Union and OneAZ Community Foundation awarded $9,000 in Community Impact Grants to seven nonprofits serving the Tucson area, including Ampitheater Public Schools Foundation, Inc., Beads of Courage, Casa de los Niños, Coaches for Charity, Make-A-Wish, Mobile Meals and the North Tucson Firefighter Community Outreach.
Goettl Air Conditioning & Plumbing:
Goettl partnered with Diamond Children's Medical Center to donate care packs to patients. Comfort packs include Goettl Sadie puppy stuffed animal, coloring books, fuzzy socks and more.
Hughes Federal Credit Union:
Hughes and Banner Children's fall school supply drive resulted in generous support from Pima County residents, whose donations of cash and education essentials were recently delivered to Banner Children's hospital school. Donations of notebooks, pencils, folders
, books and sensory tools for patients on the autism spectrum will be used to help children stay engaged in their education while hospitalized or coping with learning challenges.
Submit items about charitable donations by local businesses or nonprofits to business@tucson.com; please use Giving Back in the email subject line and include photos in JPEG format. Sign up for a weekly update of business headlines at Tucson.com/business.