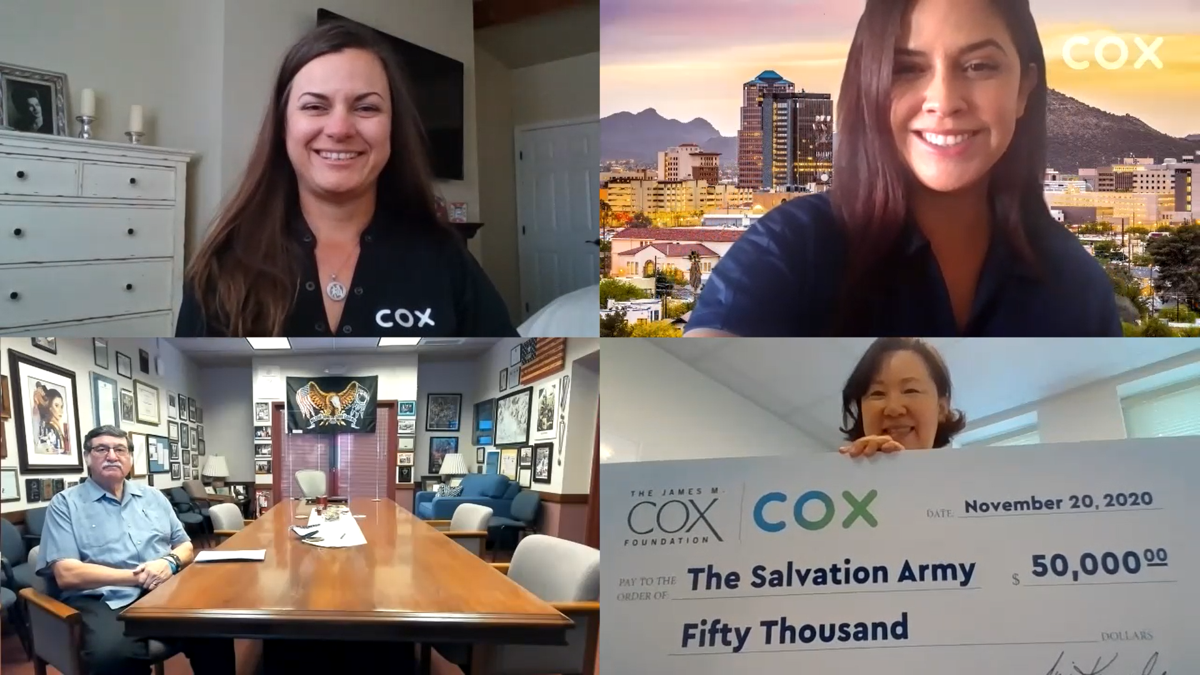 Cox: Cox Communications donated $50,000 from the James Cox Foundation to the Salvation Army to help with holiday efforts in Tucson, Sierra Vista and Douglas. The Salvation Army has stepped up to ensure Arizona families negatively impacted by COVID-19 receive support through emergency food for seniors and families in need; rent and utilities assistance; personal protective equipment, sanitizing products and hygiene kits; toys for kids; and emotional and spiritual support. This holiday season, the Salvation Army expects to serve 155% more people nationwide.
South32: South32 selected eight charitable organizations to receive a total of $65,650 in grants during the current cycle of the company's Hermosa Community Fund. The organizations are: Arizona Trail Association; Boys and Girls Clubs VIP Job Training; Family Health Care Amigos; Friends of Patagonia Pool; Girl Scouts of Southern Arizona; Patagonia Creative Arts Association; Rich River Athletic Club; and Sky Islands Tourism Association. The South32 Hermosa Community Fund is held by the Community Foundation for Southern Arizona and was established by South32 in May 2019. It supports nonprofit groups working to improve education, the environment, health and welfare, recreation, civic enhancement, and arts, culture and history in the county, in accordance with the community's needs and priorities.
Terracon Tucson office: The Tucson office of engineering consulting firm Terracon presented a $6,000 check from its foundation to the University of Arizona's Mel and Enid Zuckerman College of Public Health. The grants fund scholarships for students enrolled in environmental and occupational health, industrial hygiene and environmental health sciences graduate and Ph.D. programs. In November, four UA students were awarded a $1,500 scholarship for the 2020-2021 academic year through a competitive process and selected on their academic merit.