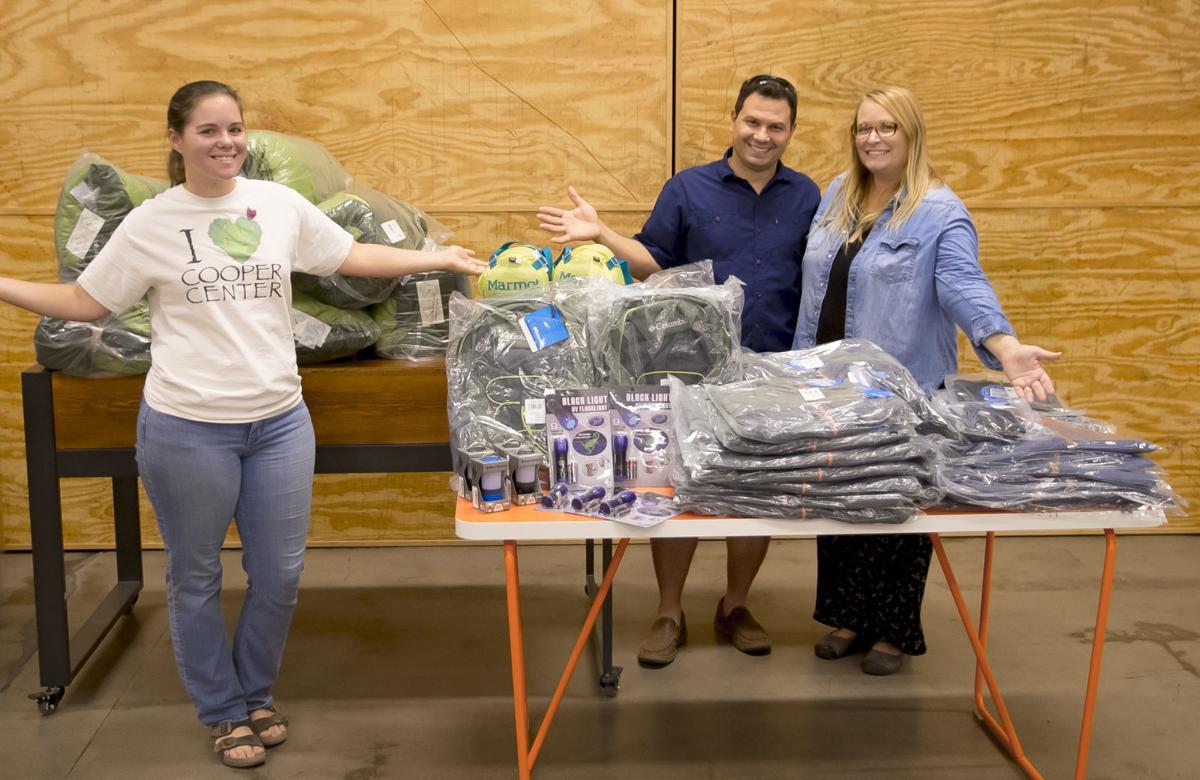 Summit Hut/Columbia Sportswear: The Cooper Center for Environmental Learning has been awarded a Columbia Sportswear grant and a donation from Summit Hut. The Cooper Center received $2,500 worth of outerwear and cold-weather gear from Columbia, along with a $1,000 Summit Hut donation. The funds will allow the camp to provide low-income campers with loaner gear that they might not otherwise have or be able to afford during their time at the learning center, which provides overnight field trip experiences to more than 2,500 children in Southern Arizona each year
Food Conspiracy: The Tucson community-owned grocery and kitchen donated the interest from a $75,000 Cooperative Community Fund collected by food co-ops to three Tucson nonprofits. The recipients of the awards are: Bicycle Inter-Community Art and Salvage, representing affordable bike transportation; Local First Arizona, which supports locally-owned businesses; and Northern Jaguar Project, which helps protect wildlife through conservation. Food Conspiracy has operated on Fourth Avenue since 1971. The fund was built by the shoppers and owners of Food Conspiracy and is one of more than 40 co-ops participating in their individual programs.
UnitedHealthcare: The insurance company awarded $2 million in grants to Arizona organizations that are expanding social services to address key social determinants of health. The grant recipients are: Association of Arizona Food Banks to increase access to fresh produce at food banks statewide; Brighter Way Institute and VisionQuest 20/20 to work with school districts to offer dental screenings, dental restorative procedures and vision screenings on site through mobile clinics; and the Arizona Partnership for Immunization to offer community-based clinics. "For many people, it's not just genetic code that plays a role in their health status; it's a full range of social factors," said Joseph Gaudio, CEO of UnitedHealthcare Community Plan of Arizona.
Submit items about charitable donations by local businesses or nonprofits to business@tucson.com; please use Giving Back in the email subject line and include photos in JPEG format. Sign up for a weekly update of business headlines at Tucson.com/business.