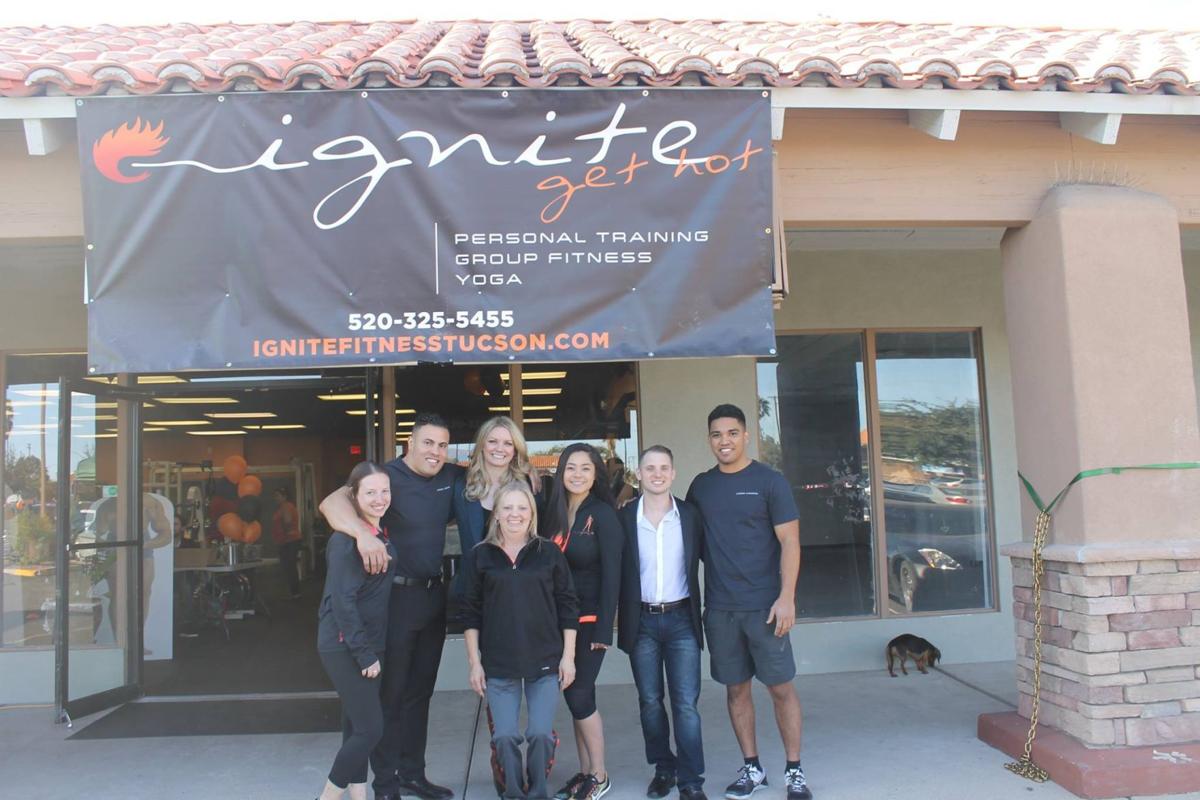 Ignite Fitness:
The company celebrated the grand reopening of its new Speedway and Swan location by raising $3,300 for Youth On Their Own. The funds were raised over a two-week period through a raffle, which came with a chance to win the gym's biggest personal training package valued at $3,960. "Growing up, I was on my own. I had no idea where my next meal was coming from, all I knew is that I did not want the rest of my life to be this way," said Matthew Carroll, who opened Ignite Fitness in 2012.
Tucson Realtors Charitable Foundation: The foundation awarded grants to five local nonprofits for the fourth quarter. Emerge! Center Against Domestic Abuse was awarded $2,500, as was Youth On Their Own. Sun Sounds of Arizona received a grant for $2,250. Fred Lewis Foundation for Youth Handball received $1,500, and Haven Totes was awarded $1,250. The funds were raised through donations from the foundation's Realtor and affiliate members and friends.
Fashion Eye Center: Over the holiday season, the locally-owned and operated eye care practice donated $5 to Casa de los Niños for every eye exam and gave a $100 gift card good towards any prescription glasses to each patient through December 24th.
Beauty Lounge Tucson: The salon, owned by Kevin Mckenzie, teamed up with La Frontera Center to provide a day of pampering to 10 teen girls in foster care. The girls received mini makeovers with hair styling, cuts, manicures and pedicures, along with a catered lunch and goodies throughout the day.
Aveda Institute: Aveda provided free salon services to 30 to 45 women from Gospel Rescue Mission's Women and Children's Center. The day of beauty was set up by Women and Children's Center volunteer coordinator Aisling Campbell.
Submit items about charitable donations by local businesses or nonprofits to business@tucson.com; please use Giving Back in the email subject line and include photos in JPEG format. Sign up for a weekly update of business headlines at