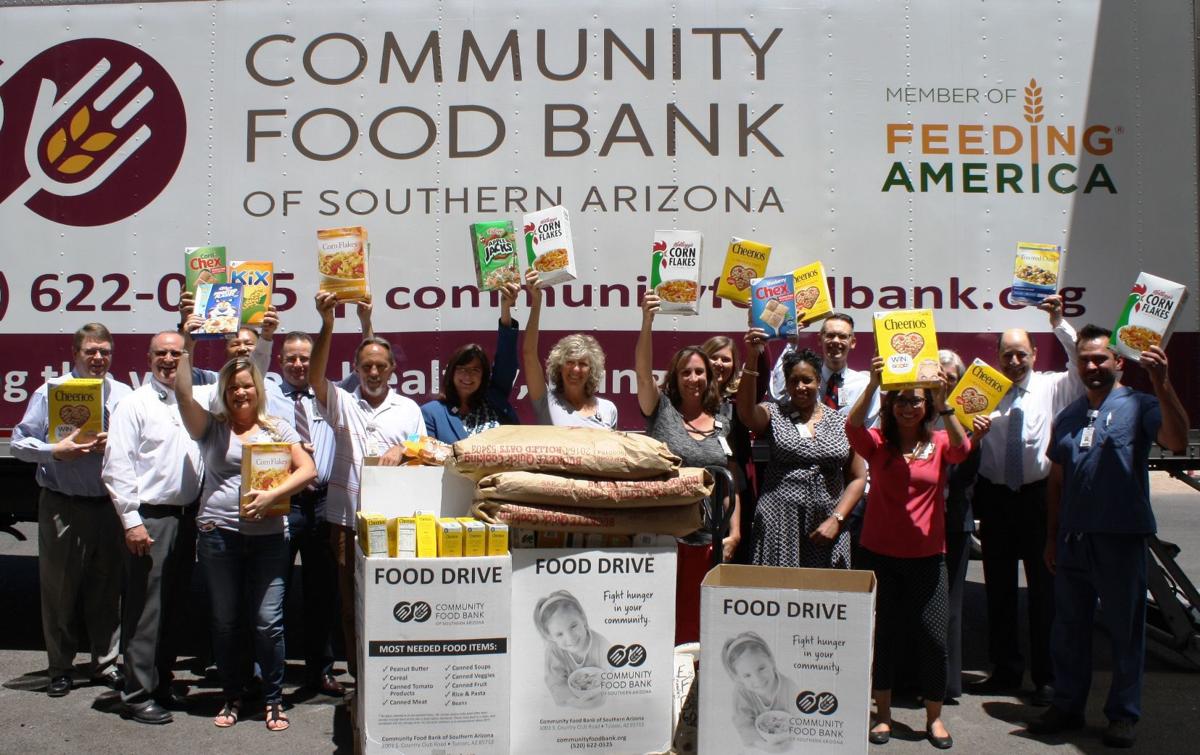 Carondelet Health Network: Carondelet's annual Healthy Over Hungry Cereal Drive brought in more than 279,000 servings of healthy breakfast foods to benefit the Community Food Bank of Southern Arizona. Cereal donations were accepted June 1-8 at Carondelet St. Mary's, Carondelet St. Joseph's and Carondelet Holy Cross hospitals, as well as throughout the Carondelet Health Network and with community partners. Online cash donations of more than $25,000 contributed to the cereal serving total. The donations will be matched by Carondelet Health Network's parent company, Tenet Healthcare. "Carondelet Health Network and its associates are proud to lead this community effort to provide area children and adults with a healthy breakfast this summer," said Carondelet CEO Mark Benz.
Sundt Construction, Inc.: Sundt donated its time and skills over the last month to construct an outdoor activity rink east of the Boys & Girls Club of Tucson on Grant Road. The Sundt team partnered with Hardrock Concrete, Concord Construction, CEMEX, Sunstate Equipment, Harvey's Trucking, and Penhall to clear an underutilized sports field and construct the rink foundation. DEK Hockey, the manufacturer of the rink system, arrived shortly afterward with the components for the rink. A group of volunteers helped to install the rink elements, which included dasher boards, player benches, penalty boxes, and a flooring system. The new facility is the first of several facilities the Tucson Roadrunners will use to encourage youth hockey leagues. Mark Irvin, emeritus board member for the Boys & Girls Club of Tucson, championed the project and helped to coordinate volunteer efforts.
Marriott: The Marriott Tucson Business Council worked with Marriott properties in Tucson to gather school supplies and backpacks for Assistance League of Tucson's Operation School Bell program. Marriott guests were also asked to participate. This is the fourth year they have collected, stuffed and delivered backpacks to help Tucson students in need start the school year on the right foot.
Submit items about charitable donations by local businesses or nonprofits to business@tucson.com; please use Giving Back in the email subject line and include photos in JPEG format. Sign up for a weekly update of business headlines at Tucson.com/business.