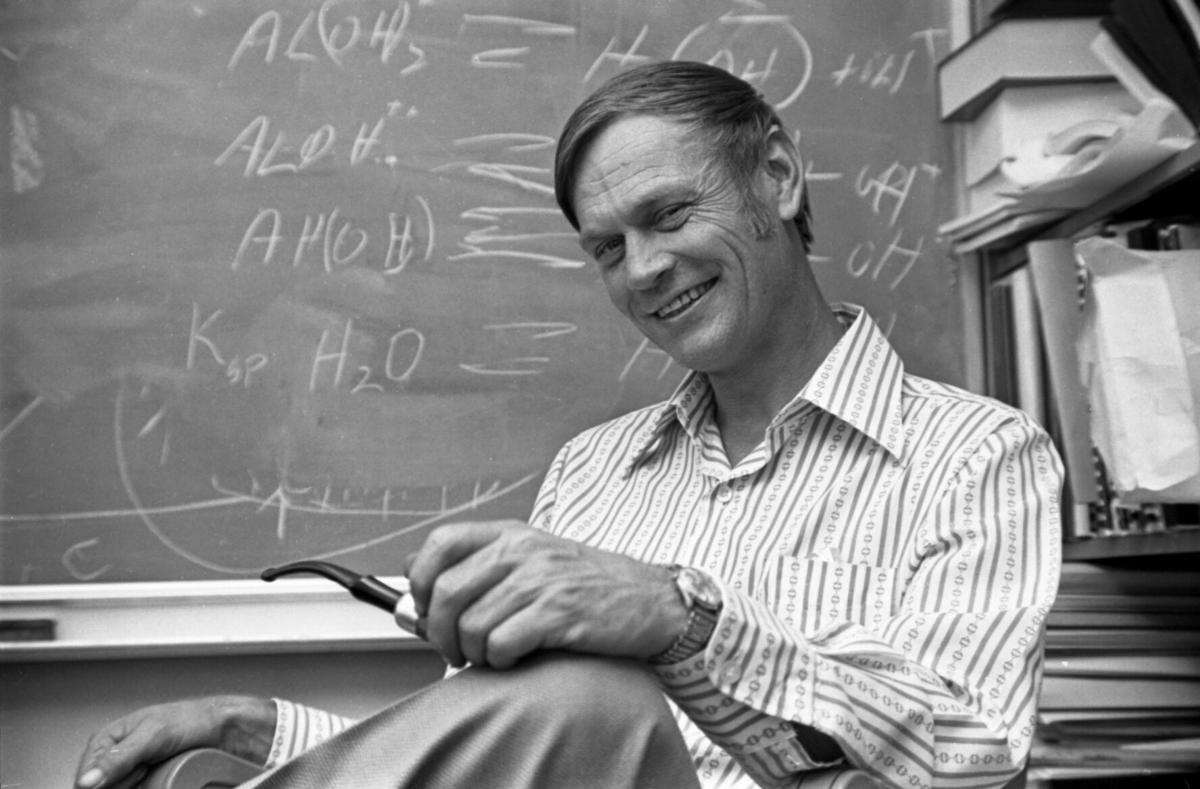 Most people likely thought Gordon Dutt was a little nuts when he proposed planting wine grapes in the Arizona desert.
But Dutt had spent years as a soil expert at the University of Arizona researching the viability of growing wine grapes in the deserts of Arizona, New Mexico, Colorado and Utah. He and his fellow UA researchers landed a federal grant and published a paper on their findings before Dutt put his research to the test and planted his first vines on a hillside in Sonoita in 1978. It was the state's first commercial vineyard.
"Most people who knew him reasonably well knew that he had convictions and all that stubbornness helped him weather the criticism," said Kent Callaghan, who launched his own namesake winery a decade after Dutt from Sonoita Vineyards' original winery building, which Dutt launched in 1983 with some partners. "You can imagine wine professionals telling him you are out of your mind. We got that and we were 10 years behind him."
Dutt's bold move nearly 50 years ago birthed a statewide industry that has grown to more than 120 wineries.
"Everybody kind of built on the next guy, but Gordon was on the top of the pile," Keeling Schaefer Vineyards owner Rod Keeling said days after Dutt died at his Tucson home on Saturday, Sept. 4. He was 91 years old.
Dutt's wine journey started long before he came to Tucson to join the faculty of the University of Arizona's College of Agriculture. Dutt had come to Arizona from California, where he was a soil scientist at the University of California, Davis — home of the nation's most renowned viticulture and enology programs.
"He loved the science of wine," said his granddaughter Lori Dutt Reynolds, Sonoita Vineyards winemaker since 2012. "My great-grandparents drank lots of wine and he grew up with it. He loved how honestly you can taste where those grapes came from."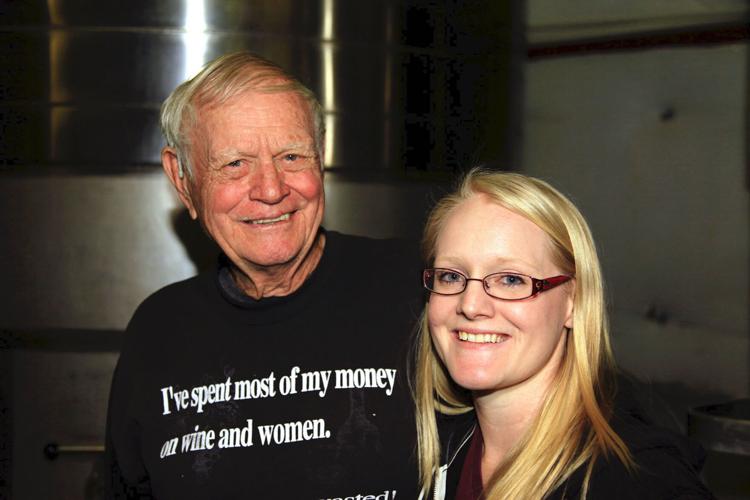 Dutt was born in Choteau, Montana, on Oct. 24, 1929, and raised in Great Falls. He served as an air traffic controller in the Navy and later attended Montana State University. He earned his PhD from Purdue University in Lafayette, Indiana, and took his first teaching position at UC Davis, where he and his wife, Frances, whom he married in 1954, and their two sons, Richard and Howard, lived until Dutt took the UA job.
In addition to opening the state's first commercial winery, Dutt was instrumental in lobbying the state to change its laws to allow farm wineries to directly distribute and sell their wines from their tasting rooms. Before that, state laws required wineries and breweries to sell their products through a distributor, which, in essence, outlawed tasting rooms.
Dutt also was instrumental in organizing the statewide Arizona Winegrowers Association and, in 1984, getting Sonoita registered as an American Viticultural Area, a federal designation that recognizes the area's unique wine-growing region based on its topography, soil, geography and other criteria.
Sonoita was the state's lone AVA until Willcox earned the designation in 2016.
In 1989, Sonoita Vineyards blipped the national radar when Dutt sent two of Sonoita Vineyards finest wines — a 1986 Cabernet Sauvignon and a 1987 fumé blanc — to the presidential inauguration of George H. W. Bush.
Sonoita Vineyards is owned by the Dutt family and Reynolds runs the day-to-day operations including making the wine, something she had never thought she'd do when she was growing up.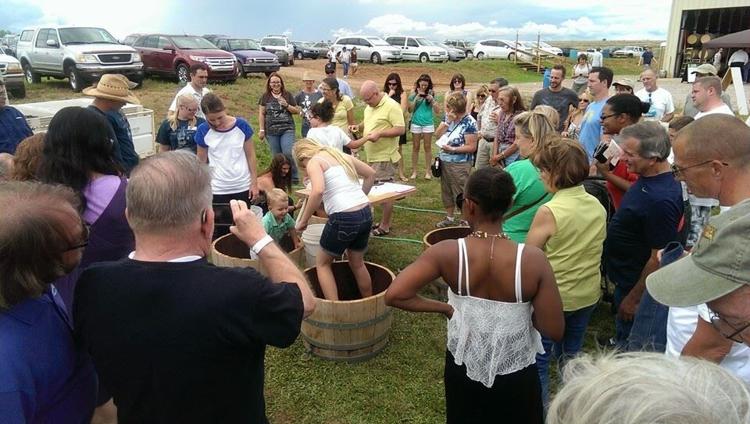 But after earning her bachelor's degree from the UA, she put aside plans to continue on to veterinarian school, and at her grandfather's urging, studied viticulture through a UC Davis program.
"He really pushed me to do winemaking and I just love it," said the mother of four. "He told me, ''You were born to make wine, girl. You can do this!' "
Reynolds said she had not seen much of her grandfather since the pandemic and had not seen him at all in 2021. They spoke on the phone now and again, but Dutt's hearing had failed him in recent years and talking on the phone was difficult, his son said.
Reynolds said she has fond memories of growing up among the vines and hanging out with her grandfather.
"We were two little peas in a pod. When I was a baby one of his fondest memories was carrying me on his shoulders through the vines," she recalled.
After she took over the winemaking, Dutt would offer Reynolds advice and pointers, including that Arizona grapes had natural acidity "and people are going to appreciate that for what it is, or not," she said.
The pair also would tussle over old-versus-new winemaking techniques: "He would say this is how I would do it and I would say this is how we do it now," she recalled. "I'm going to miss that."
Dutt is preceded in death by his wife. In addition to his sons and granddaughter, he is survived by three other grandchildren and seven great-grandchildren.
Services will be scheduled later due to the COVID-19 pandemic, Howard Dutt said.