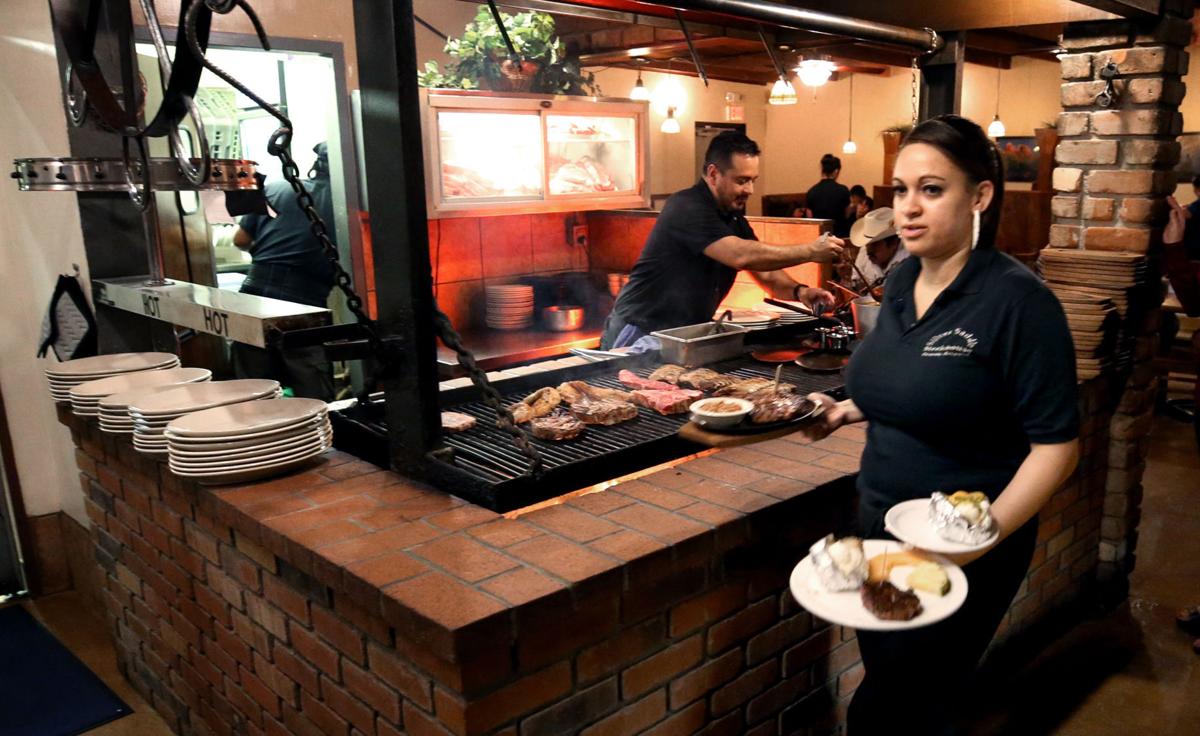 Want to know what's propelling Arizona employment?
Old people. And folks who like to eat out.
New figures Thursday show the state's seasonally adjusted jobless rate for August ticked down a tenth of a point to 5.0 percent. It has hovered in that area there for about a year.
Meanwhile the national unemployment rate went up the same amount, to 4.4 percent.
The strongest gains in the state came among bars and restaurants which has added 13,500 workers in the past year. That's a 6.2 percent gain, compared to a relatively anemic 1.4 percent year-over-year increase in overall private sector employment.
Health care came in a distant second with a 3.4 percent increase in overall employment in the past 12 months. But Doug Walls, research administrator for the state Office of Economic Opportunity, pointed out that Arizona continues to do far better than the rest of the nation, with just a 1.2 percent employment gain in health care over the same period.
And he said the longer-term prognosis is promising.
What's driving that, he said, are demographics.
In 2015, 15.6 percent of Arizona residents were 65 or older. He figures that will reach 19.8 percent by 2027.
Conversely, the percentage of Arizonans younger than 18 will slide from 24.4 percent to 22.2 percent over the same period, with a similar decline among those in between.
What makes that important, Walls said, is that old people spend more on health care. A lot more.
The most recent figures show that Medicare spending by Arizonans on a per capita basis — including everyone in the state — is $10,096 a year. By contrast, the same figure for private insurance, the kind of coverage for most people younger than 65, is just $4,035.
All that spending supports more than 307,000 jobs in health care in Arizona, meaning one out of every seven people are working in the private sector.
"So as we see the population age and that share of the individuals 65 and older increasing, the demand for health services and medical services should also increase," Walls said.
By contrast, the state's retail sector continues to lose ground, shedding another 500 jobs in August and bringing the year-over-year drop to 900. Walls said this, too, reflects a shift, though not in demographics.
"The retail industry tends to be shifting as more and more consumers are looking for e-commerce resources to meet the needs of their consumption," he said.
This isn't just an Arizona phenomenon. Walls said online commerce nationally was just 3.5 percent of total sales nationally in 2008; by this year it rose to 9 percent.
Elsewhere in the economy, manufacturing posted a 2.8 percent increase in overall employment in the past year despite a continued decline among companies manufacturing computers, chips and other electronic parts. There are now 1,700 fewer people working at those firms than a year ago, a 5.5 percent drop.
Construction jobs are up slightly, by 1,000, but still 57 percent less than when employment hit its peak just before the burst of the real estate bubble and the recession.