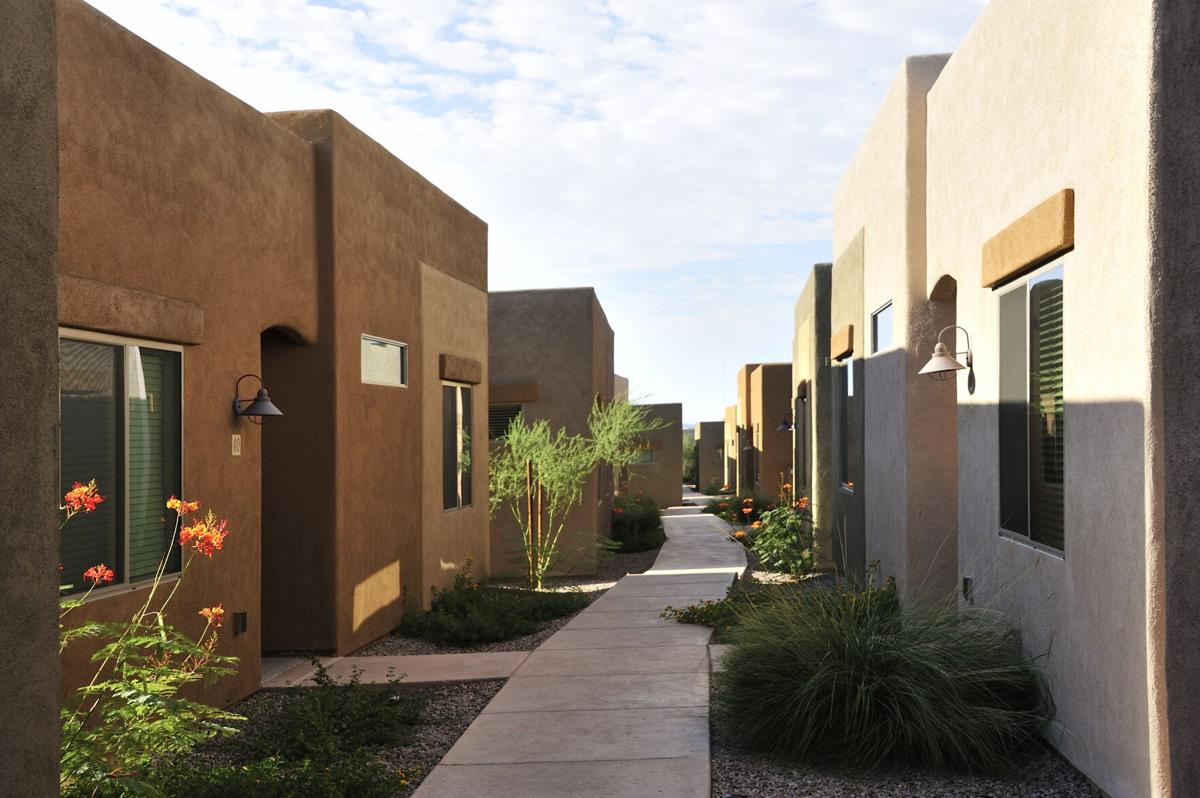 Could the American dream of homeownership be a thing of the past?
Demand for rental housing has surged in the Tucson area as the desire for mobility and maintenance-free living is driving the development of single-family homes for rent.
Unlike homes for rent in established owner-occupied neighborhoods, the build-to-rent communities, that are typically gated, are exclusively for renters.
Several are in the works in the Tucson area.
Roger Karber, chairman of Aerie Development, first developed the concept in the local market in 2010 along with partner Diamond Ventures.
"We recognized that is was possible to deconstruct the traditional 12-plex and 16-plex apartments and spread out and detach the units," he said. "That allowed for more height and windows."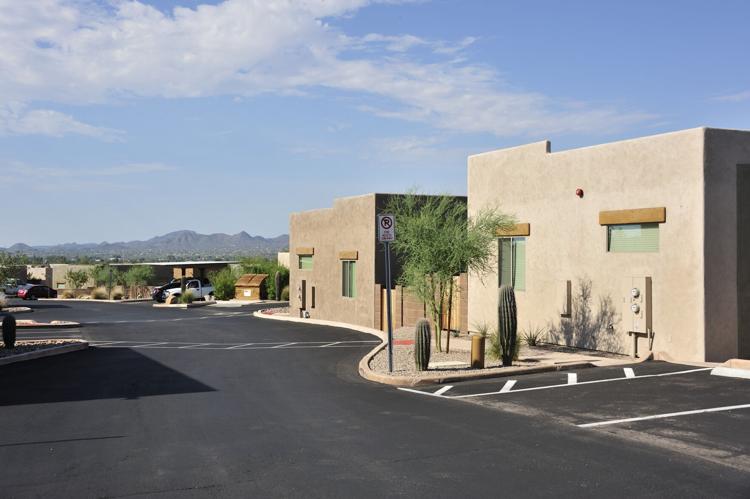 Residents leased up the Avilla homes quickly and today there are more than 700 homes in five communities around town.
The Avilla model now has communities in Phoenix, Denver and Dallas.
Karber expects to develop more around the Tucson area, both with infill communities and larger communities in the suburbs.
He called it a "charming notion from the past" that buying a house is still the best investment.
"There was a time when your house was the most practical way to build any wealth and our longstanding advice to young people was to buy a house," Karber said. "Mobility is a big benefit and it's underrated so to make housing more like hotels is a good concept."
Las Vegas developer Randy Bury, president of Moderne Communities, said the housing crash and subsequent foreclosures helped spark the build-to-rent concept.
"After investors bought thousands of foreclosed homes and turned them into rentals, people who were renters said they'd like to rent in a community with like-minded people," Bury said.
His first build-to-rent project in northern Las Vegas is a 14-acre development with 185 homes.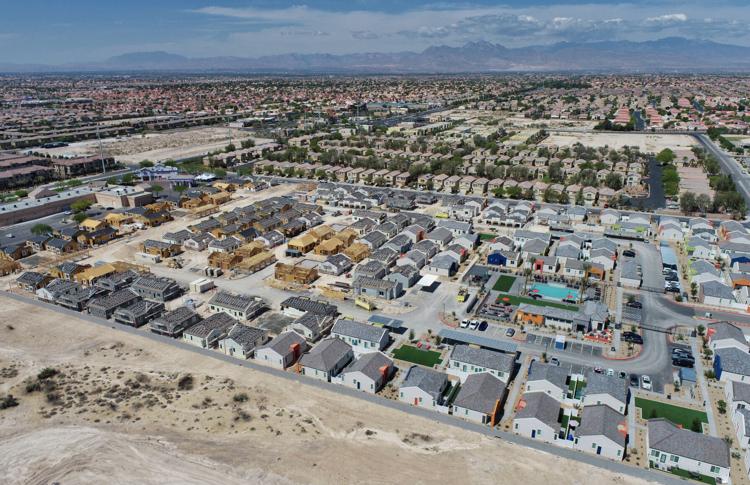 His next will be in the Tucson market.
"Tucson is a great town with great employment," Bury said. "And, it's not saturated with these products."
He's planning a 12- to 14-acre home rental community in Rocking K Ranch with about 225 houses, off of Old Spanish Trail.
Bury agrees with Karber that the American dream no longer includes home ownership for many.
"Everybody has now experienced the other side of that coin and it changed the thesis," he said of the housing crash. "When you look at the kids who were teenagers at the time and saw their parents struggle, they see it differently."
Another single-family rental community is planned at The Bridges, on south Park Avenue, between Interstate 10 and 36th Street.
The multifaceted development currently includes retail, office and education buildings.
One of the developers, Don Bourn, wants to add housing to the mix.
He plans to develop 350 traditional apartments and 328 single-family rental homes just south of the existing Geico office that Bourn Cos. completed in 2019.
"With all the employment that is happening on site, what a phenomenal location," Bourn said, adding that it's also a close commute to the University of Arizona, downtown Tucson and Davis-Monthan Air Force Base.
"Different types of rental housing makes sense," he said. "There's a real market for that."
And, he noted that rents in downtown Tucson, which are now north of $4,000 a month in some complexes, have created the need for alternative rental properties.
Locally, rents have been rising for the past year as work-from-home transplants from more expensive markets have gobbled up rental units. The median monthly rent for a one-bedroom apartment or house in the Tucson area is about $825 and more than $1,100 for a two-bedroom unit, but can be substantially higher depending on location and amenities.
"The economics of trying to develop urban housing has pushed rents to levels that aren't affordable to everyone," Bourn said. "We want to complement what we're seeing downtown."
The zoning for these developments falls under multifamily because of the density and land is in high demand, said land broker Will White, who runs the Tucson office of Land Advisors Organization.
"We are seeing deals for both new multistory apartments and various designs of build-for-rent product," he said. "The key rental parcels in all of our projects are under contract ... it is very difficult to secure the better sites of 15 to 20 acres."
"No passing fad"
Renters of single-family homes are a combination of empty-nesters, young professionals and families, said Aiza Kelley, regional asset director of MED Asset Management Services, which manages the Avilla properties.
"Renters really like the detached home and the privacy and the fact that we have on-site service," she said. "When you own a home it can be very difficult to get off of work to wait for someone to do repairs. This is hassle-free for residents."
Renters are screened for eligibility and lease terms can be month-to-month or long term, Kelley said.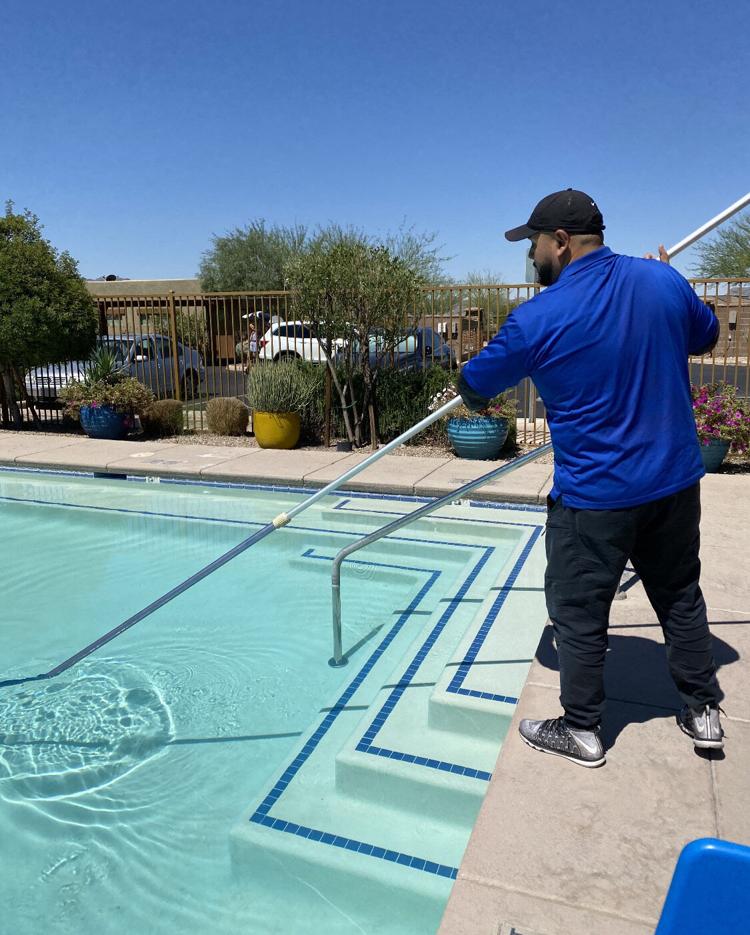 Amenities include a community pool and on-site maintenance.
Rents range from $1,390 for a one-bedroom, 635-square-foot home to $1,965 for a three-bedroom, 1,244-square-foot model. These prices fall pretty much in the middle for apartment rentals.
Industry experts say the single-family rental is the fastest-growing segment of the U.S. housing market.
"Homes that are built specifically to rent is no passing fad," said George Maravilla, senior vice president of Tower Capital. "Demand for build-to-rent homes has been driven primarily by baby boomers and millennials."
Baby boomers are attracted to the no-maintenance living while downsizing and being able to "lock and leave" their home to travel, he said.
The appeal to millennials is different.
"Typically, they have more debt than other generations and often can't make a downpayment to buy a home," Maravilla said. "Additionally, millennials tend to wait longer to get married and start family and are thus renting for longer."
Another appeal of single-family rentals versus apartments is most projects are built with pet owners in mind.
A 2020 study conducted by RCLCO Real Estate Advisors found that 700,000 single-family units are expected to be built for the U.S. rental market over the next decade.
That pace, researchers say, won't be enough to keep up with the demand especially in places like Tucson, which has seen an influx of residents fleeing expensive major markets such as Los Angeles, San Francisco and New York.