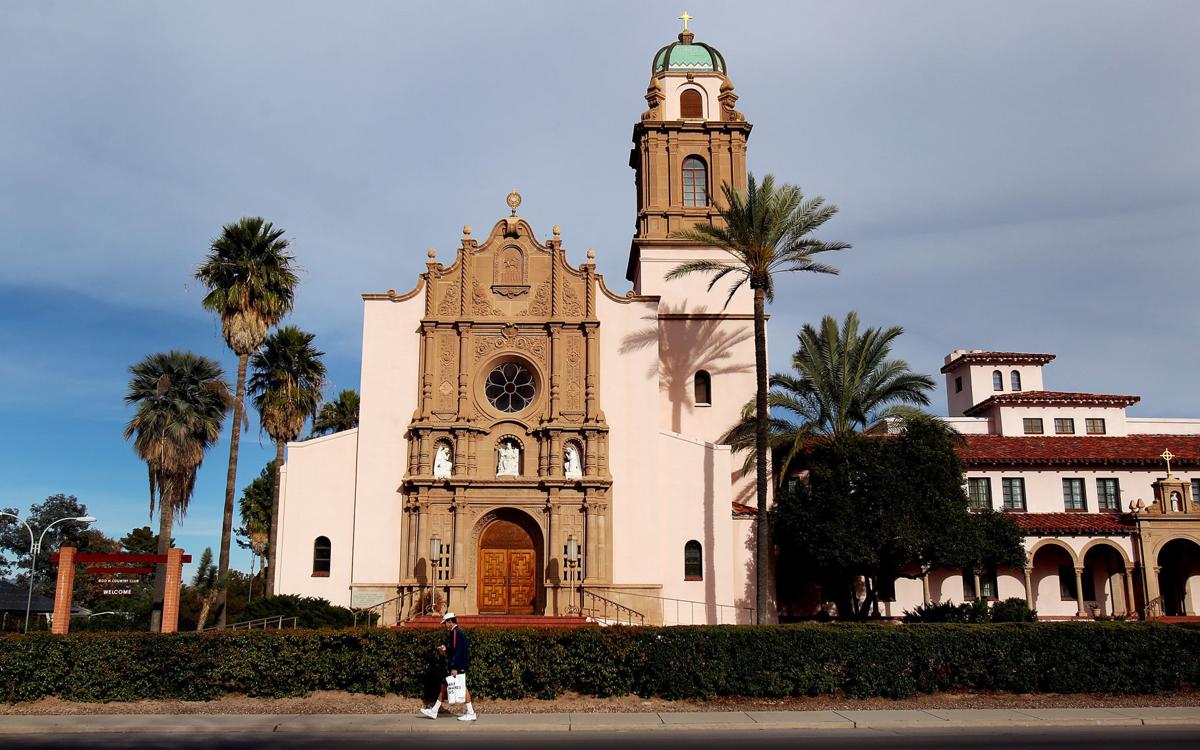 Tucson's iconic Benedictine Monastery will remain and apartments are expected to go up around the structure under a new agreement between the project developer and a city councilman.
Councilman Steve Kozachik and Ross Rulney gave final concessions on height and the project's footprint Thursday night.
The agreed-upon height is 55 feet for three structures around the monastery, 800 N. Country Club Road, and a fourth structure of up to that height on the north-adjacent residential parcel.
The exterior of the monastery will be preserved and made into a public venue. And, the apartments will be market-rate, not student housing, Rulney said.
"He'll still have to go through the plan amendment," Kozachik said. "But he won't face my opposition."
The 6-acre site was bought by Rulney last year from the Benedictine Sisters of Perpetual Adoration, who relocated to Missouri.
Coming to a resolution with the councilman who represents the surrounding neighborhoods was key to Rulney.
"Councilman Kozachik's support and ability to find compromise has always been important," he said. "I'm happy the monastery will continue to be a public venue and I look forward to exploring the possible uses with the business community."
Under the existing zoning, there is no historic protection for the monastery, and student housing is allowed with up to 222 units, regardless of unit size or bedroom count. It also allows for up to 40 feet maximum height.
Rulney's original plan featured two buildings north and south of the monastery with a height of 85 feet and a third building on the east with a height of 55 feet.
A revised plan proposed two, 66-foot buildings north and south and a 45-foot building on the east.
Rulney is in the process of buying the vacant residential parcel immediately north of the monastery to increase the footprint of the project.
Earlier this year, the Tucson City Council initiated the process of historic designation for the monastery, and some people expressed their desire to see the whole grounds spared from development, citing the orchards, walking paths and quiet spaces.
"There will be people who will be upset about this," Kozachik said.
"But they need to understand that this is not going to turn into just a big orchard."
He noted that under the current zoning up to 880 students could have moved into the neighborhood and that Rulney's partner was eager to move forward with student housing.
"Ross deserves credit for staying at the table and talking this out," Kozachik said.
"I think it's a good result for the community."
Representatives of the surrounding neighborhoods did not respond to requests for comment.