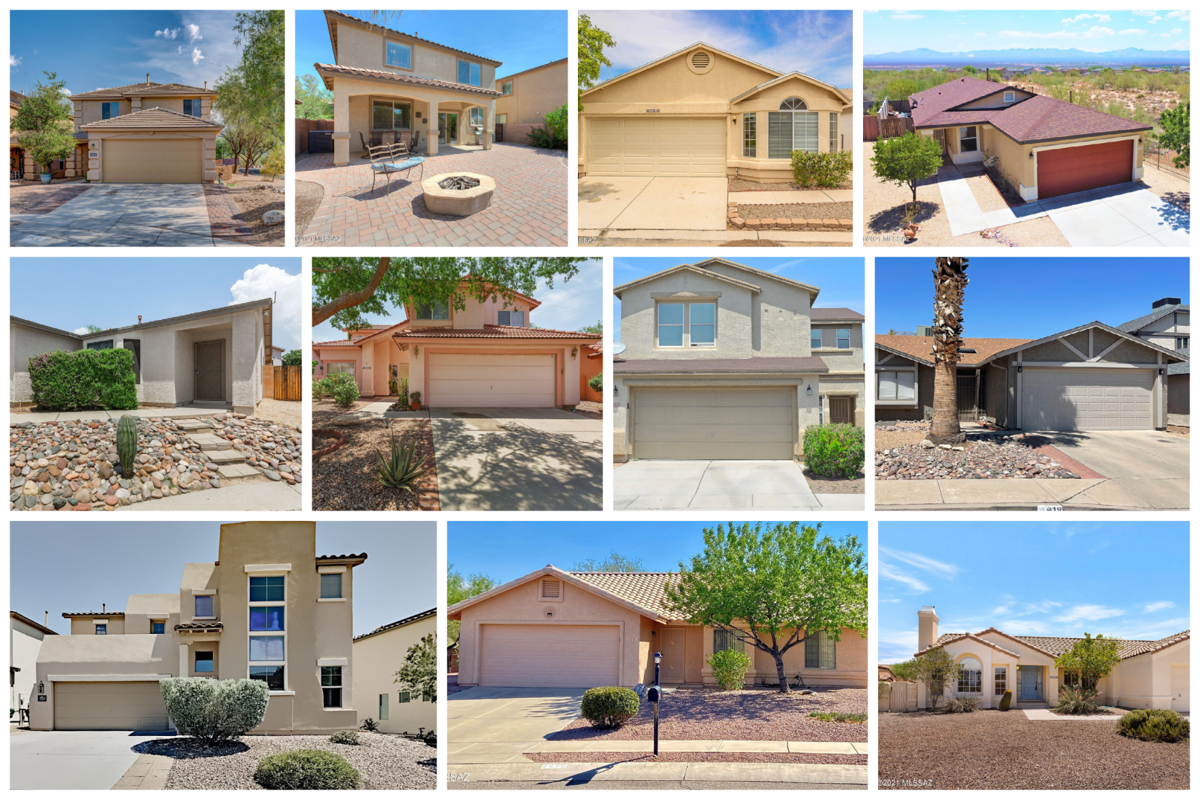 A group of investors from around the country has teamed up to buy 50 Tucson homes that will be used as rental properties.
The 49 investors spent $14.5 million on the single-family homes using the crowdfunding platform RealtyMogul.
The site allows sponsors of a project to connect with investors interested in smaller opportunities, said Ian Rosa, vice present of RealtyMogul, who handled this transaction for the undisclosed investors.
He said before crowdfunding, someone looking for partners in an investment idea called around to people they knew.
"This broadens the base," Rosa said.
The Tucson investment opportunity was appealing because of the city's growth and lower cost of living, compared to Phoenix.
"There are a lot of people who can't afford to buy a home and don't want to live in an apartment," Rosa said. "We like the Tucson market and the single family residential rental idea."
Single family homes as rentals have become very popular in the Tucson market, as well as other parts of the country that are experiencing a pandemic-inspired transplant of remote workers looking to leave big, congested cities.
Locally, developers are building master-planned communities that are exclusively for renters.
The 50-home bulk purchase consisted of houses throughout the Tucson area, not just in one part of town, Rosa said.
He said it was the first deal of its kind for RealtyMogul.
Other recent commercial transactions include:
Punahou Tucson Three LLC bought the eight-unit Richey Apartments at 1302-1310 N. Richey Blvd. from JSS Richey LLC, for $830,000. Allan Mendelsberg and Conrad Martinez, with Picor, represented the seller and Desiree Palmer, with ABI Multifamily LLC, represented the buyer.
Dodge Fairmount LLC bought two, four-plexes at 1412-1418 N. Dodge Blvd. and 3701-3707 E. Fairmount St. from Austin RE Holdings LLC for $685,000. Allan Mendelsberg and Conrad Martinez, with Picor, represented both parties.
Tracy Newlove and Calvin Christensen bought the eight-unit El Patio complex at 2331-2334 N. Ralph Ave. from Lois Fair Wilson Trust for $621,000. Joe Boyle, with Joseph Bernard Investment Real Estate, represented the seller.
Raining Rocks AZ LLC leased 3,600 square feet at 3840 E. Fifth St. from Bristuc Investments LLC. Ryan McGregor, with Picor, represented the landlord and Aaron Seabaugh, with MCG Realty LLC, represented the tenant.
HOMC Inc., doing business as The Hoppy Vine, leased 1,888 square feet in Oro Valley Marketplace, 12125 N. Oracle Road from OVM Delaware LLC, Campbell Blacklidge Marketplace DE LLC, First Avenue/Wetmore Office Marketplace DE LLC and Casa Presidio Apartments LLC. Dave Hammack, with Picor, represented the tenant and Jesse Peron, with CBRE, represented the landlord.
Information for Tucson Real Estate is compiled from records at the Pima County Recorder's Office and from brokers. Send information to Gabriela Rico, grico@tucson.com