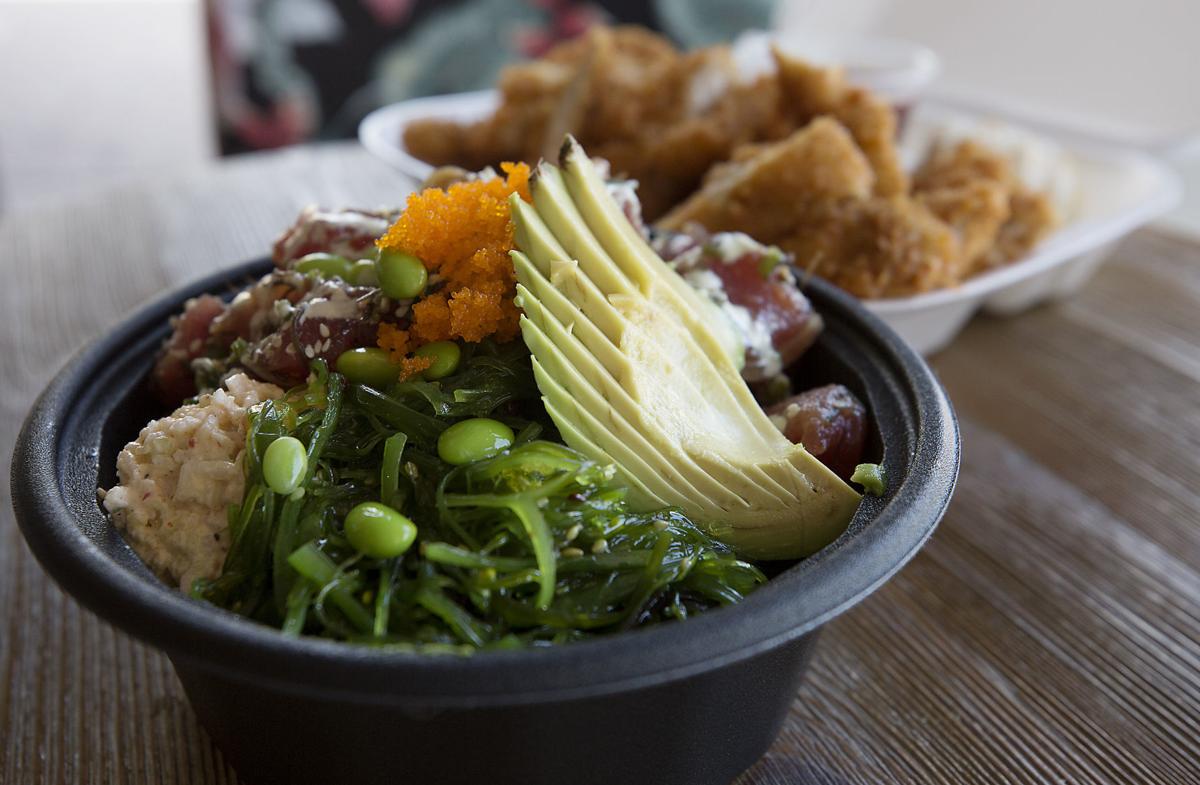 Fans of the Catalina Foothills restaurant Island Plate Lunch use the word "legit" to describe its Hawaiian bonafides, which is validation for Hawaiian-born chef-owner Renee Eder.
So much so that months shy of her Tucson Hawaiian restaurant's second anniversary at 5575 E. River Road, she is opening a second location.
Island Plate Lunch and Bakery is expected to open in two months in the Safeway plaza on East Prince Road and North Campbell Avenue. The new spot will borrow much of the menu from its sister location, but it also will have a split personality: half of the space and attention will be devoted to Hawaiian and Asian baked goods, items you'd be hard-pressed to find fresh made in Tucson.
The bakery returns Eder, who worked in restaurants for seven years in Las Vegas before coming to Tucson four years ago, to her passion. She is a classically trained pastry chef educated at Le Cordon Bleu in Vegas.
The bakery will specialize in yeasty malasadas and poi doughnuts, Japanese polo buns filled with sweet azuki beans, dobash cakes and guave chiffon cake.
Island Plate 2 also will be the exclusive distributor of Hawaii's famous Samurai soft serve ice cream that comes in flavors including coconut, passionfruit, mango, strawberry and blue vanilla. 
When it opened in late 2016, Island Plate Lunch joined veteran Hawaiian food purveyor Mama's Hawaiian Bar-B-Cue, which launched itself in 2010 with its flagship restaurant on East Speedway near the University of Arizona. That restaurant was demolished earlier this summer to make way for new student housing.
Mama's moved its UA location into the Hub At Tucson student housing complex, 1011 N. Tyndall Ave., last spring. It has seven locations including at the Premium Outlets mall off Interstate 10 and West Twin Peaks Road in Marana; in Sahuarita at 15990 S. Rancho Sahuarita Blvd.; and in the Anthem community north of Phoenix off Interstate 17.
Tucson's other Hawaiian eateries include the two-year-old Solid Grindz at 2027 S. Craycroft Road.
45 new restaurants and bars that have opened in Tucson in 2018 
Contact reporter Cathalena E. Burch at cburch@tucson.com or 573-4642. On Twitter @Starburch