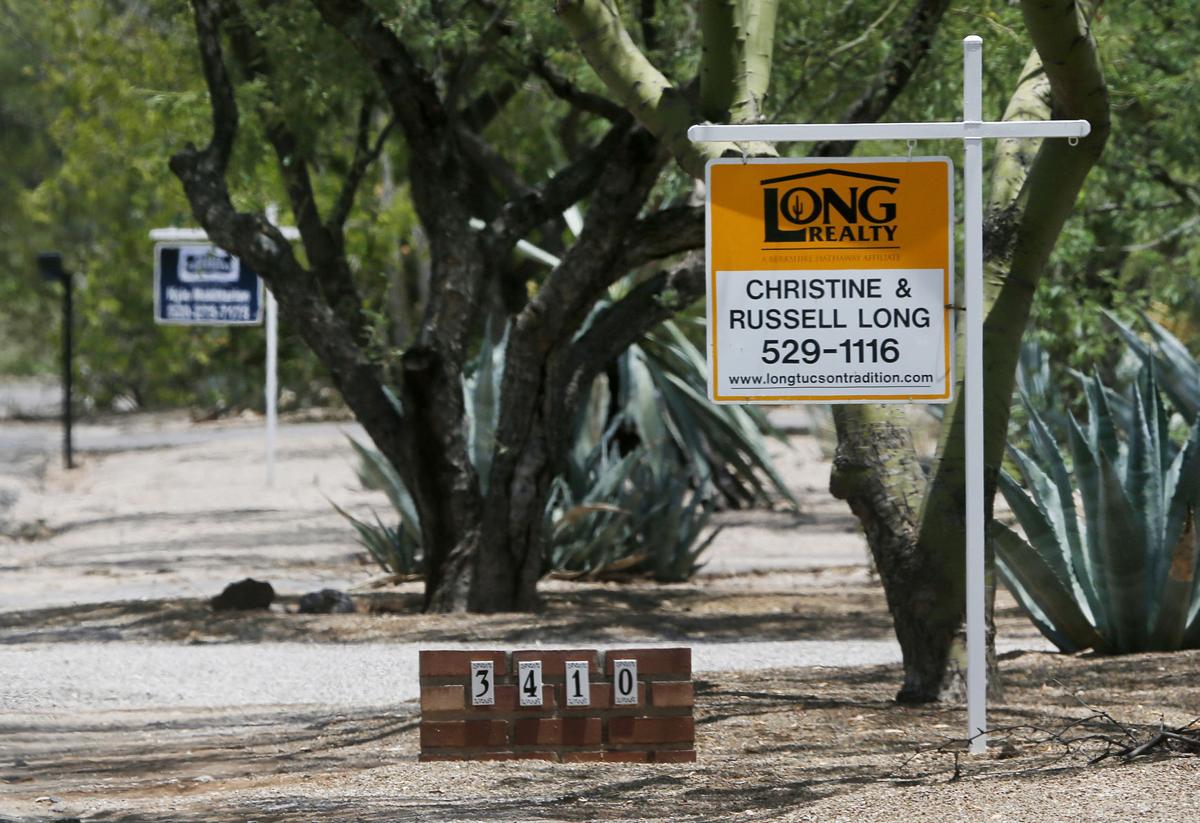 Tucson-area home sales had their normal July swoon but were up slightly compared with the same month last year, and houses sold at the fastest clip in more than a decade, according to the Tucson Association of Realtors.
The market posted 1,406 sales in July, up less than 1 percent from July 2016, according to the Realtors' Multiple Listing Service of Southern Arizona.
The average sales price in July was $226,827, up about 3.6 percent on a year-over-year basis and down nearly 5 percent from June.
The median sales price — a measure that lessens the skewing affect of very high and very low sale prices — was $191,725, a 5.6 percent increase from July 2016.
July unit sales were 16 percent below June, while the median price saw a 4 percent month-to-month decline — each reflecting a slightly larger seasonal drop than in 2016.
The MLS figures track homes sold by listing agents, including properties like condos and multi-family units, but don't count commercial sales and most new-home sales.
The average number of days on the market fell to 39 from 44 in June, the lowest it has been in more than 10 years, the MLS said.
Lower-priced homes, especially those listed at less than $350,000, are moving fast due to a low supply and an uptick in demand, Long Realty's Kevin Kaplan said in a midyear housing report.
Market conditions can vary greatly by price point and area, noted Kaplan, Long's vice president of marketing, technology and training.
Generally in Tucson there's a "seller's market" for homes priced under $500,000 — meaning they are generally selling in less than six months, Kaplan said.
Homes priced between $500,000 and 599,000 are in a balanced market at about six months, and homes priced above $599,000 are in a "buyer's market," which means they're spending six months or more on the market, he said.
July saw 1,827 new listings, 8.9 percent more than July 2016, while the active listings dipped to 3,602, down slightly from June and 8.5 percent fewer than last year.
Contact senior reporter David Wichner at dwichner@tucson.com or 573-4181. On Twitter: @dwichner