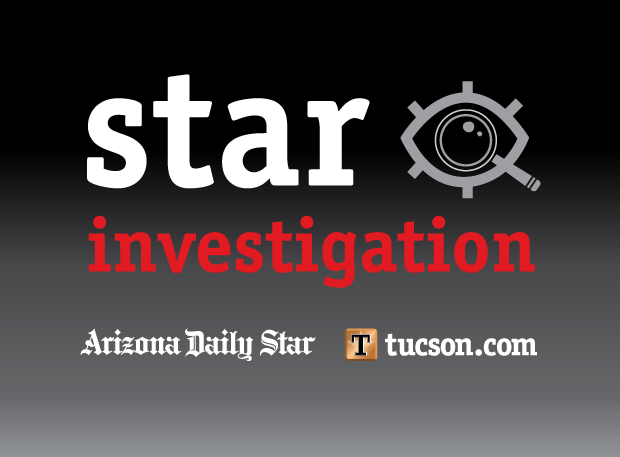 Loose tags on a shipment of trousers unraveled a cross-border scheme to defraud the federal government of more than $30 million, court records show.
When the trousers arrived at the Mariposa Port of Entry in Nogales in October 2009, a customs inspector noticed the country-of-origin labels on the trousers were not permanently affixed, as is required by federal law.
The loose labels read "Assembled in Mexico of U.S. components" and identified the trousers as "Official Army Use." The invoice stated the trousers were being shipped from a factory in Sonora run by Barrier Wear de Mexico to the Colorado-based company's facility in Nogales, Arizona.
The inspector's observation set in motion a criminal investigation that stretched from Hermosillo, Sonora, to Virginia Beach, Virginia, and led to the owners of Barrier Wear forfeiting $2.1 million to the federal government and facing probation.
As the Star reported Dec. 18, Barrier Wear owners Paul Grillo and Raymond Lawson pleaded guilty Dec. 9 in U.S. District Court in Tucson to one felony count of obstructing a federal auditor.
From 2008 to 2012, the company was a subcontractor for Atlantic Diving Supply in Virginia, which holds a contract with the Department of Defense to supply cold-weather trousers and jackets.
The plea agreement did not explain how Grillo and Lawson obstructed the auditor, but an affidavit filed Jan. 21 in U.S. District Court laid out the details of the investigation.
The affidavit, from a special agent with the DOD's Criminal Investigative Service, stated that more than 320,000 garments, representing about two-thirds of the $48 million in total garments Barrier Wear shipped to Virginia, were manufactured in Hermosillo and nearby Baviacora, Sonora.
Barrier Wear "falsely certified that the Army's purchase of the clothing complied with the Berry Amendment," which requires the DOD to buy clothing and other goods produced domestically, the investigator wrote.
"Our investigation also demonstrated that Barrier Wear took steps to conceal that its clothing was manufactured abroad, consistent with the conclusion that it was aware of its Berry Amendment obligations and intentionally disregarded them," the affidavit stated.
The Berry Amendment was approved by Congress in 1941 as a means to protect domestic industry. The use of foreign-made clothing by the U.S. military made headlines in 2012 when Sen. Sherrod Brown, D-Ohio, questioned why U.S. military members were issued boots made in China.
Investigators executed search warrants on Barrier Wear in November 2013, the affidavit stated. They seized documents, emails, and shipping data that showed raw materials were distributed to factories in Sonora and "finished trousers and jackets" were sent to Rio Rico to be inspected by federal quality-assurance officers.
A former employee of Barrier Wear told investigators that employees were ordered to remove the country-of-origin labels in a process known as "cleaning" that occurred after normal business hours and was tightly controlled to make sure all labels were removed.
To further the subterfuge, Barrier Wear also made sure additional workers and equipment were present in the Rio Rico facility when the Virginia contractor sent inspectors, the investigator wrote in the affidavit.
The company falsified quality assurance reports to the Virginia contractor and federal auditors. The garments were then shipped across state lines 253 times by commercial carriers.
The Atlanta-based attorney for Grillo and Lawson would not comment.
The factory in Hermosillo closed in late 2013 and Barrier Wear executives fled the country, prompting 150 workers who made about $12 per eight-hour shift to demand severance pay and to try to auction about $400,000 in property at the factory, according to the Sonoran chapter of the Workers Federation of Mexico union.
In October 2009, the Arizona Republic reported that Lawson paid $1.5 million in cash for a 6,700-square-foot home next to a golf course in Scottsdale.
The maximum penalty for obstructing a federal auditor is a $250,000 fine, five years in prison and three years of supervised release, according to court records.
In their plea deal, Grillo and Lawson agreed to forfeit the $2.1 million and to serve a term of probation, not to include any form of confinement. A sentencing hearing is scheduled for March 7.
The U.S. Attorney's Office did not respond to a request for comment.