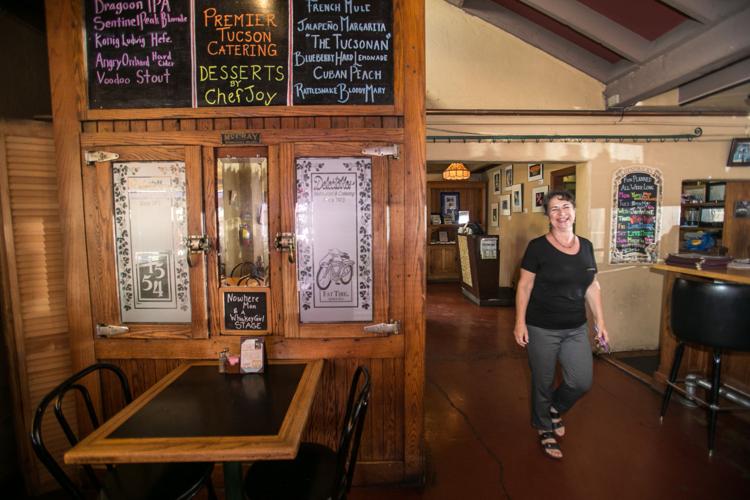 Delectables Restaurant & Catering on North Fourth Avenue will serve its final meals tonight, ending a 44-year run on a  downtown strip that morphed from a staggering business district when it opened in the early 1970s to an ever-vibrant entertainment and dining mecca as it closes.
But if you were hoping to enjoy one last dinner — we recommend the Tucson's Best Chef salad or the house special chicken and spinach enchiladas — you are likely out of luck. The restaurant is booked with dinner reservations from 5 p.m. to close — about 10 p.m. for the kitchen, midnight for the restaurant itself.
You can still sneak in for lunch, though, and the lunch menu pretty much mirrors dinner with smaller portions.
Delectables owner Donna Difiore, who has owned and run the restaurant since 1982, announced today's end-date in May, when she said she had sold the building at 533 N. Fourth Ave.
Difiore is planning to continue Delectables Catering at a location off North Fourth Avenue, she said at the time.
Contact reporter Cathalena E. Burch at cburch@tucson.com or 573-4642. On Twitter @Starburch