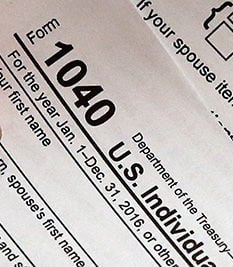 As the income-tax filing deadline of April 15 approaches, last-minute tax-preparation help is available, with several sites in Tucson and Southern Arizona offering extended hours as part of the Internal Revenue Service's Volunteer Income Tax Assistance (VITA) program.
The VITA services, which are free to low- and middle-income taxpayers, are sponsored locally by the United Way of Tucson and Southern Arizona and Catholic Community Services.
Regular site dates and times are listed online (bit.ly/2FNMhd2). The sites with extended hours are:
Tucson
Pio Decimo Center, 848 S. Seventh Ave.: Monday through Friday, noon to 7 p.m.; Saturday 9 a.m. to 3 p.m., through April 14; 10 a.m.-10 p.m. April 15
Pan Asian Center, 940 S. Craycroft Road: Tuesday, 1 to 4 p.m.; Sunday 1 p.m. to 4 p.m.
Tucson United Way, 330 N. Commerce Park Loop: April 15, 10 a.m. to 11 p.m.
Douglas
CCS Assets for Families, 1065 F Ave. Suite 7: Tuesdays and Thursdays, 3 to 6 p.m.; Saturdays: 10 a.m. to 3 p.m.
Sierra Vista
CCS Goodwill Industries, 2105 E. Fry Blvd.: Tuesdays and Thursdays, 5 to 8 p.m.
CCS Workforce Development, 2600 E. Wilcox Drive: Mondays and Wednesdays, 5:15 to 8 p.m.; Saturdays, 9 a.m. to 1 p.m.
Ajo
CCS International Sonoran Desert Alliance, 38 W. Plaza: Mondays and Wednesdays, 5 to 8 p.m.; Saturdays, 9 a.m. to noon
CHECK YOUR WITHHOLDING
Periodically reviewing your paycheck income tax withholding is a good idea to make sure you don't have too much or too little withheld, and checking is even more important now amid numerous changes to the tax code.
When taxpayers file their 2018 tax return, the IRS said, they may notice significant changes from the Tax Cuts and Jobs Act, including lowered tax rates, increased standard deductions, suspension of personal exemptions, an increased Child Tax Credit and limited or discontinued deductions.
The IRS offers an online calculator at irs.gov/payments/tax-withholding to help taxpayers review their withholding and make necessary adjustments for the next tax year.
CLAIM YOUR MONEY
Unclaimed income tax refunds totaling almost $1.4 billion may be waiting for an estimated 1.2 million taxpayers who did not file a 2015 Form 1040 federal income tax return, according to the Internal Revenue Service.
In Arizona, unclaimed federal income tax refunds totaling more than $29 million may be waiting for an estimated 27,300 Arizona taxpayers, IRS Arizona spokesman David Tucker II said.
To collect the money, those taxpayers must file their 2015 tax returns with the IRS within a three-year deadline, by this year's tax deadline, Monday, April 15.
The business news you need
With a weekly newsletter looking back at local history.