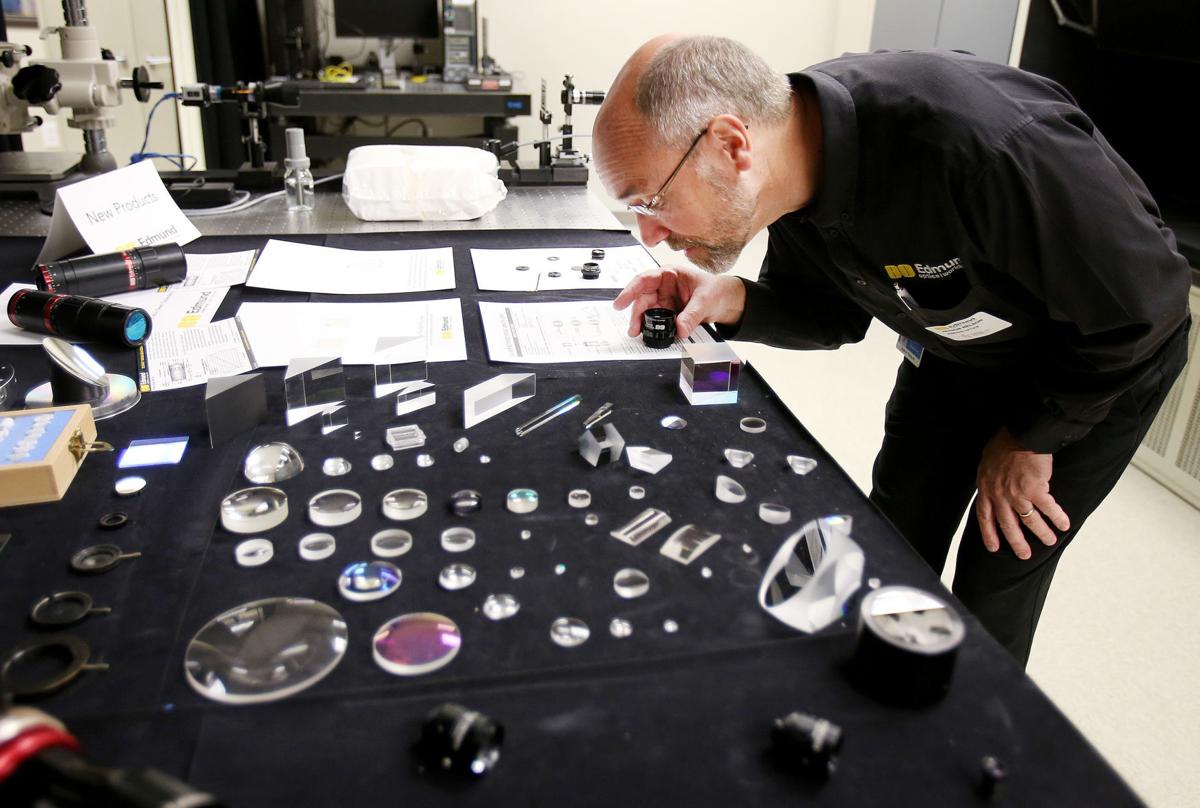 Edmund Optics, a leading provider of optical and imaging components, has opened a new assembly and advanced design facility in Tucson and is expected to add about 50 new tech jobs.
The 21,225-square-foot facility, on East Elvira Road near Tucson International Airport, is Edmund's second site in Tucson and will support advanced design efforts and high-volume manufacturing services, including clean-room assembly, inspection and testing, the company said.
Edmund, which employs 35 people in Tucson, moved into a new research and development center on East Grant Road in 2016, after occupying a smaller design center nearby since 1998.
The new facility will give customers access to more sophisticated commercial offerings and regulated defense-related products, said Greg Hollows, vice president of Edmund Optics' imaging division.
"We are pleased to be able to now provide additional design and assembly services for our customer's most demanding and complex applications," Hollows said in a news release.
The new facility features test capabilities for optical performance and thermal, shock and vibration testing.
Edmund already has hired six new engineers to staff the new facility, which is expected to create 50 new technology jobs, including engineers, technical and skilled assembly workers, according to Sun Corridor Inc., the Tucson region's economic-development agency.
"In addition to business attraction, economic development is about relationships with local companies like Edmund Optics, helping them expand and grow high tech jobs right here in Tucson," Sun Corridor President and CEO Joe Snell said.
Edmund Optics Chairman and CEO Robert Edmund said the new assembly and design center will allow for greater collaboration with the local tech industry.
"This new facility will allow Edmund Optics to build a larger collaborative partnership with Arizona Optics Initiative and the Arizona Technology Council (AZTC)", Edmund said. "It solidifies our commitment to Tucson and AZTC Optics Valley initiatives."
The Arizona Optics Initiative is a part of a the Small Business Administration's Regional Innovation Cluster program, whose goal is to expand the Arizona optics industry.
Edmund worked on the project with partners including the city of Tucson, the Arizona Commerce Authority, Pima County and Cushman & Wakefield/PICOR, CBRE and Holualoa Cos., Sun Corridor said.