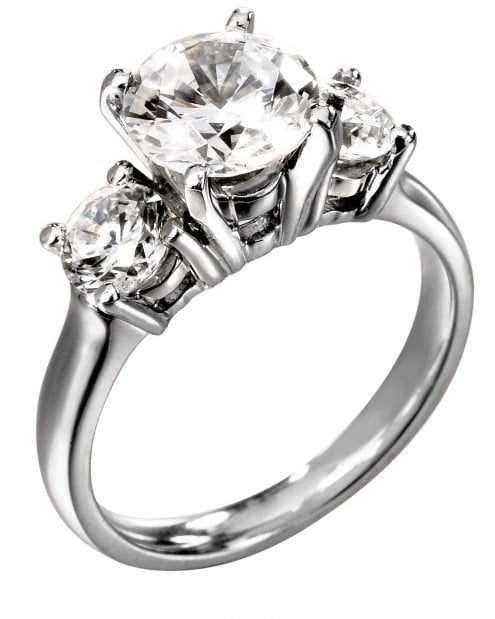 Arizonans have a way of legally shielding some assets from creditors in bankruptcy cases that may not be available elsewhere, a federal appellate court has ruled.
Trustees in a pair of cases had argued that the only way people who have declared bankruptcy can avoid surrendering the value of life insurance policies and annuities is if the beneficiaries are minor children.
But the 9th U.S. Circuit Court of Appeals, in a unanimous ruling, said that's not the law in Arizona.
While the question of annuities and insurance policies may not apply to everyone who seeks protection from creditors through bankruptcy, what Arizona law does and does not allow in exemptions can be critical.
For example, a bankrupt person can keep one typewriter, one bicycle and one motor vehicle, at least if it's not worth more than $5,000. Engagement and wedding rings also are off-limits to creditors if they're worth less than $1,000. And creditors can't take their artificial limbs.
Attorney Alan Solot, who represented the Tucson women who filed the separate bankruptcy cases, said all these exemptions are important because it ensures that those who have to seek bankruptcy protections don't have to give up absolutely everything.
One case involves Ronda Hummel. According to court records, at the time of the filing in 2010 she owned three life insurance policies with a total cash value of $40,000, each of which named her adult, nondependent daughter as the beneficiary.
In the other case, from 2009, Joan Tober owned an annuity worth about $33,300 for which her adult, nondependent daughter was listed as beneficiary.
In both cases, the court-appointed trustees objected because the beneficiaries were not dependents of the debtors.
Originally, the bankruptcy court sided with the two women. When a bankruptcy appellate panel overturned that ruling, that resulted in this 9th Circuit appeal.
Judge N. Randy Smith, writing for the unanimous 9th Circuit panel, said the Arizona law allows those filing for bankruptcy to protect insurance policies and annuities in which any child is a beneficiary, not just those who are legally dependent.
The idea that some items are exempt from being liquidated or sold off to satisfy creditors is not unique to insurance policies and annuities.
For example, Arizona law allows someone filing bankruptcy to keep a kitchen and a dining room table, each with four chairs. But if more than four people live in the house, more chairs are exempt.
Bankruptcy filers can keep a television or radio or stereo, one radio alarm clock, one stove, one refrigerator, one washing machine and one clothes dryer.
Solot noted that in the case of a married couple, each spouse is entitled to each of the exemptions. He said that can result in the unusual situation in which the law allows a couple to keep two washing machines if they have them.
That list of exemptions is quite thorough.
It includes musical instruments for personal use, up to an aggregate value of $250. A similar limit applies to the value of books, manuals and other published materials.
And those who declare bankruptcy need not give up their last Bible or firearm: The law allows one holy book and one shotgun, rifle or pistol - assuming the weapon isn't worth more than $500.