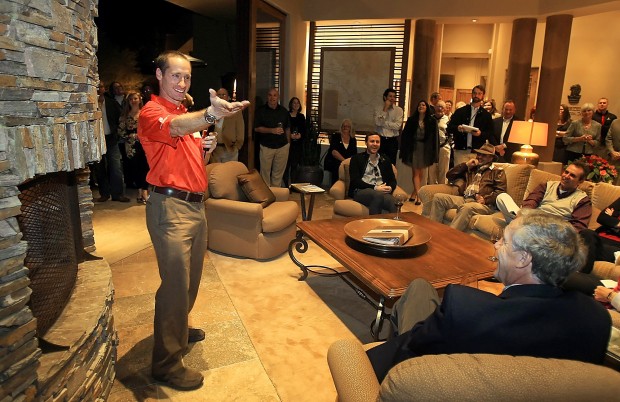 Ray Sidney, a pioneering employee of Google who poured cash into The Residences at Ritz-Carlton, Dove Mountain, visited his investment Thursday night and talked to real estate brokers about his decision to clear the development's debt.
Sidney, who's now the majority owner of the luxury Marana development in the Tortolita Mountains foothills, said for the most part he's going to let local developer David Mehl continue his vision for the community.
It's one that Mehl has worked for decades and is so impressive "it speaks for itself," Sidney said.
Mehl, the president of Cottonwood Properties, said no sales had closed at The Residences between January 2009 and June of this year. Like other developments across the country, The Residences had capitalized and opened at the wrong time, he said.
Sidney's investment allowed for a lower price point - finished homes previously priced between $600 and $800 per square foot are now at $400 per square foot - and three sales have closed since June, Mehl said.
"Ray has the majority investment, and is providing the financial stability that otherwise wouldn't be there," Mehl said.
Both Mehl and Sidney declined to say how much Sidney invested.
Another investor, Craig Martin, brought Sidney into the deal. Martin and Sidney had purchased lots in Southern California after the bankruptcy of developer LandSource Communities.
That investment paid itself back within eight months, Martin said. Given the success of the Southern California development, Sidney decided to join Martin on another venture.
Sidney said he was able to get involved with The Residences at a lower price than he would have when the market was on the upswing. Because of that, and the quality of the product, he said he was confident the investment would pay off.
Sidney made his fortune after cashing in his Google stock options when the company went public.