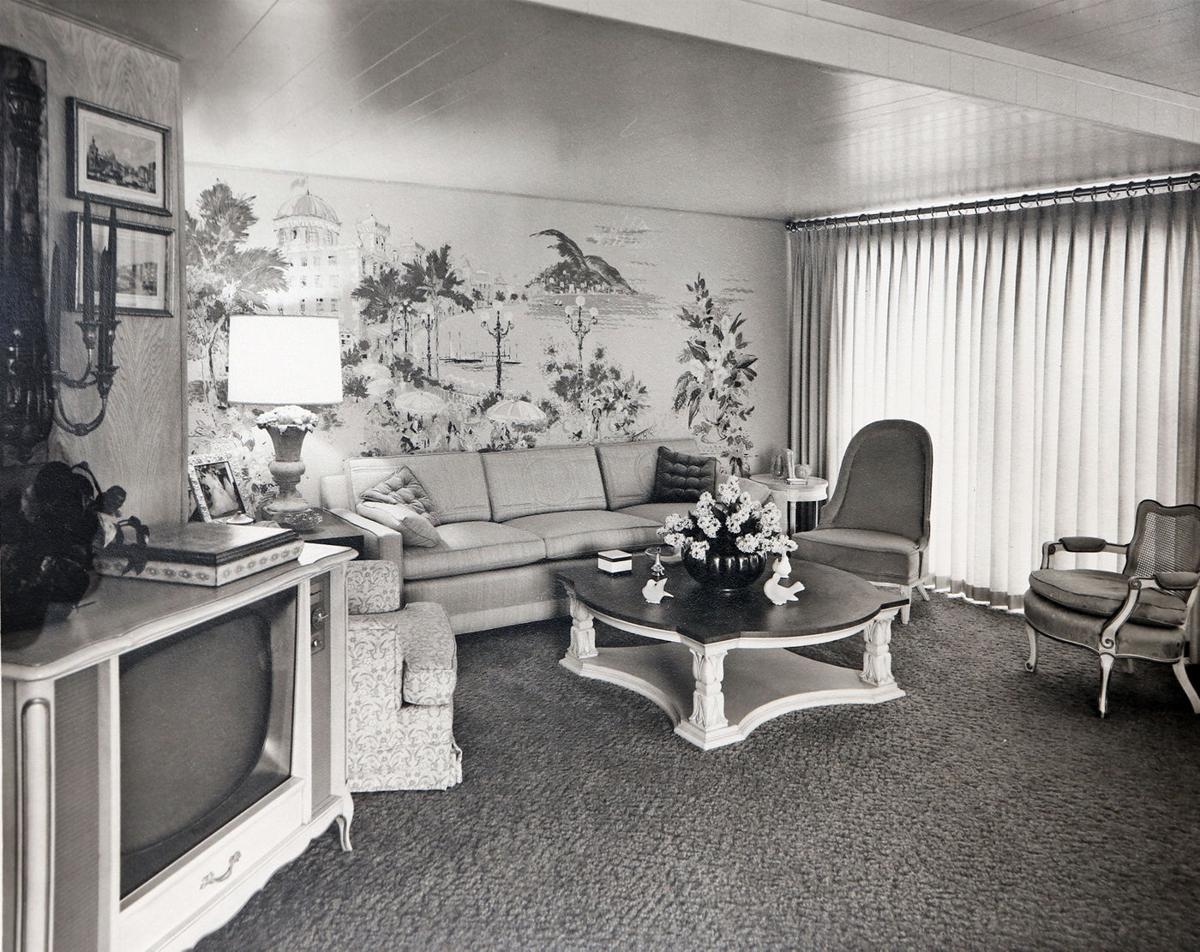 Potential regulations for online short-term rental platforms like Airbnb and HomeAway in Tucson are being mulled by a mayoral task force.
The task force commissioned by Mayor Jonathan Rothschild centered on two main recommended requirements for the short-term or vacation rentals: a business license and collecting the appropriate taxes.
Recommendations from the task force will be presented to the Tucson City Council early next year, Rothschild said.
Airbnb and similar online platforms allow owners to post their properties available for rent. The rentals listed on these platforms do not collect the taxes that hotels and traditional bed-and-breakfasts in Tucson do.
The goal of these potential regulations is not to go after Airbnb, but to "level the playing field" in the local lodging industry, Rothschild said.
"These are really just regulations to catch up with the technologies of the times," he said.
The price to obtain a business license in Tucson is $95, which includes a one-time $25 fee. A business then has to pay $70 annually after that for the license.
The lodging tax rate in Tucson is 12.05 percent, plus a $2-per-night bed tax.
Rothschild said he would like to see these regulations apply to short-term rentals being advertised online to make sure that someone who may be renting out their room to a relative wouldn't be subjected to these regulations.
"If you use the online platform, you're telling the world, 'I have my house available. I'm in business,' " Rothschild said.
The city tax code, however, specifies that anyone renting space that can accommodate five or fewer guests is not subject to collecting those taxes, said Andy Squire, an economic development specialist with the city manager's office of economic initiatives. The task force is considering eliminating the five-or-fewer rule.
The losses to the city in forgone bed-tax revenues from visitors staying at these short-term rentals are difficult to pinpoint, but in the last year it could have ranged from $500,000 to $2 million, said Squire, who serves on the mayor's task force.
Roughly 800 listings for rentals in Tucson were found in a search on Airbnb, HomeAway and similar services, Squire said. That does not take into consideration anyone who might list their property on multiple sites.
Specifics for data on online short-term rentals, such as number of nights and dollars spent in Tucson, are not available because Airbnb does not provide that data to cities, Squire said.
"That kind of specificity would give us a much better picture of what we're dealing with," he said.
Airbnb posted a message to its website earlier this month titled "The Airbnb Community Compact." The compact says that Airbnb will be publishing annual reports that would provide that data for cities. The compact did not specify when that reporting would begin.
"In those places that respect the right of people to share their home, we will work to ensure that the Airbnb community pays its fair share of taxes while honoring our commitment to protect our hosts' and guests' privacy," the compact reads. "This includes helping to ensure the efficient collection of tourist and/or hotel taxes in cities that have such taxes."
Alison Schumer, a spokeswoman for Airbnb, directed the Star to the compact for information about how Airbnb was working with cities. Schumer did not return phone calls and emails for follow-up questions.
Squire said that when the city first explored the issue last year, he couldn't even find a phone number online to reach an Airbnb representative.
Now, Airbnb is working with the city on these potential regulations, and, Squire said, it has been easy to work with the company so far.
An Airbnb lobbyist and an Airbnb host serve on the city's short-term rental task force. The task force is also composed of representatives from local hotels, the city, Pima County and Visit Tucson.
The head of the task force is Marion Hook, owner of the Adobe Rose Inn, a bed-and-breakfast in Tucson. Any new regulations are not looking to reduce the competition for her and others in the lodging industry, Hook said.
Airbnb hosts fall in the category of operating a business that need to comply the regulations that are placed on the lodging industry in the city, Hook said.
"The most important thing is that we want everyone to play the same game," she said.
About 20 percent of visitors across Pima County last year stayed in short-term or vacation rentals, according to Visit Tucson, the city's tourism bureau.
Hotels and resorts are beginning to see an impact on their business from online short-term rentals, said Brent DeRaad, president and CEO of Visit Tucson.
"Demand is strong," DeRaad said. "It's just that the hotels and resorts are not maybe seeing the occupancy they would have otherwise, just based on how popular short-term rentals have become."
Hook said it's "hard to tell" how the rise of Airbnb and online short-term rental platforms are affecting her business. She said her business is about back to where it was before the economic downturn.
Online platforms make it unfair for the traditional lodging businesses to have to comply with regulations that Airbnb hosts don't have to at this point, said Councilman Steve Kozachik, who first brought up the issue of short-term rentals to the city last year.
"They're paying this rate to operate this business, and they're doing it on a small margin," Kozachik said. "When Airbnb or HomeAway come in and steal their business, they transfer it to people who are not similarly required to maintain those standards."
The task force will likely outline its recommendations to the City Council either in mid-December or sometime in January, Rothschild said.
Any regulations that the council decides to approve would also not likely go into effect until July, the beginning of the fiscal year, to provide time to educate renters about what they will need to do to come into compliance, Rothschild said.
Ethan McSweeney is a University of
Arizona journalism student who is an apprentice at the Star. Contact him at starapprentice@tucson.com