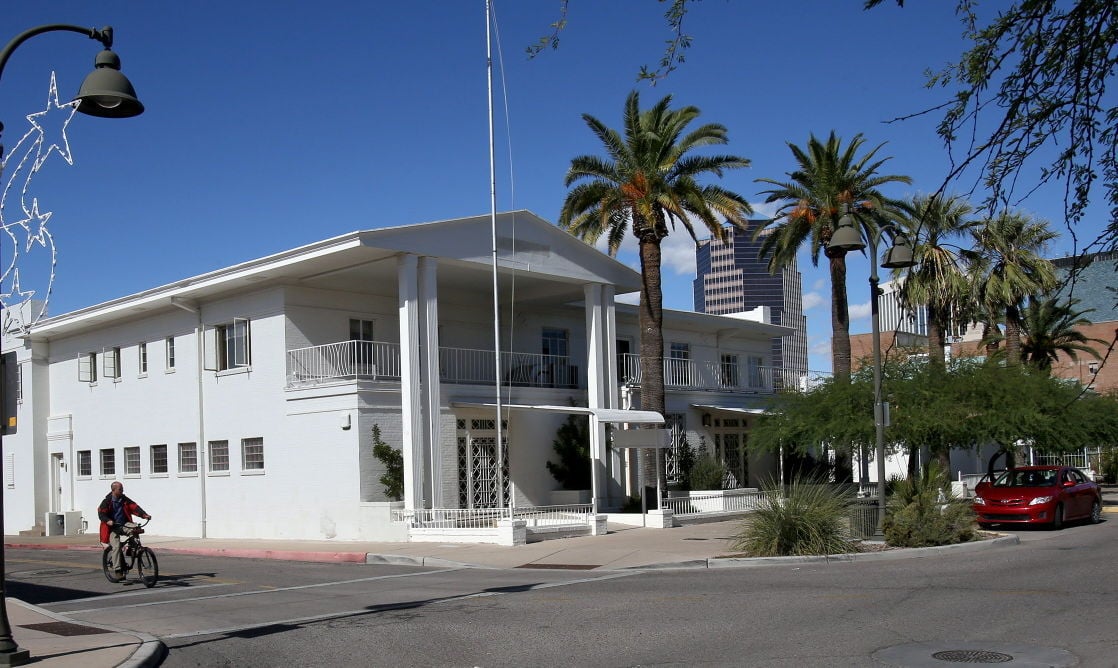 A historic downtown building, where the recently departed were once tended, has sold to investors who plan to renovate the space into offices.
Bring Funeral Home closed the location at 236 S. Scott Ave. last year to consolidate at its east-side business.
Bring had operated the downtown funeral home since 1928.
Developers Marcel Dabdoub and Ron Schwabe bought the building and rear parking lot for $1 million.
"The ideal users would be small-to-medium office tenants looking for space in the heart of downtown with parking," Dabdoub said.
He said the building can accommodate a single user looking for up to 13,500 square feet or a variety of individual users seeking between 140 and 7,800 square feet with shared bathrooms and common areas. The building also has 18 parking spaces.
"Scott is a beautiful street, and the building is within 500 feet of the Temple of Music and Art, St. Augustine Cathedral, Armory Park, the Children's Museum and the TEP building and just a five-minute walk from the restaurants along Broadway and Congress," Dabdoub said. "There's also not a lot of historic office space in downtown Tucson with its own parking."
Although office users seem to be a natural fit for the building, he said the partners are open to other ideas.
Dabdoub has been actively investing in historic downtown projects in recent years.
He and Schwabe recently announced plans to buy the Chicago Music Store on Congress Street. The sale is expected to close in February.
Dabdoub, along with other investors, also bought the Arizona Hotel at 35 N. Sixth Ave. in 2013. He is building 16 apartment units on the upstairs floor, and a Miss Saigon restaurant will occupy a large swath of space on the first floor, along with two other retailers, Dabdoub said. He hopes to have the project open next fall.
A timeline for his other two projects is still being calculated.