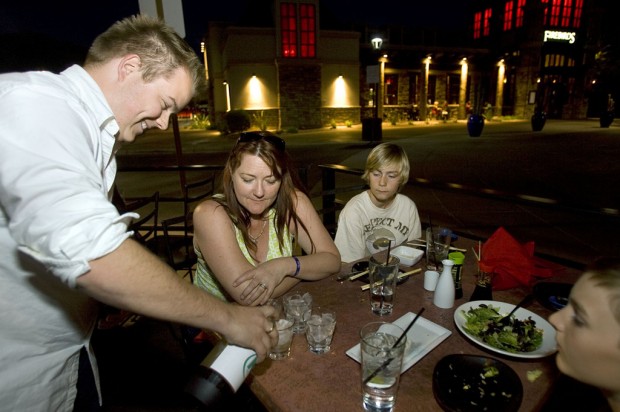 Entrepreneurs tend to find each other.
Tung Bui, a Tucson endodontist, knew he'd stumbled on a business partner when a fresh-faced kid from the University of Arizona showed up at his practice hoping to shadow him for a day.
Alex Deo told Bui that he wanted to be a dentist. He also told him that he had an idea for designer tube socks.
Everything is branded - Deo figured - except for tube socks.
Bui countered with his own idea: tooth-friendly soda.
Almost 2 1/2 years later, they're in business together. The tube-sock plan never found legs, but the unlikely partners are close to putting the finishing touches on a recipe for what they say will be an all-natural soda alternative: a fizzy drink they call Kurij.
Bui said he dreamt up the idea after seeing too many cavity-riddled "soda mouths" come through his office. He wanted to make a drink that tasted like soda but didn't ruin teeth. But with so many patients, it was hard to get the idea off the ground by himself.
"I met Alex and I said 'I like your entrepreneurial spirit.' "
Bui and Deo set to work in their kitchens, starting with carbonated water and working through dozens of recipes. The prototype they've created is a citrusy drink that uses only natural sweeteners, including xylitol, which Bui says fights tooth decay. Bui says the drink also has zero net calories.
"You're not going to gain weight from drinking this stuff. You can drink gallons of it," he said.
Along the way Deo has had to become something of an expert in the beverage industry, spending hours on the phone each day contacting packers, can suppliers and flavor houses while balancing classes at the UA.
"I have lots of notes," he said. "I have file cabinets of notes."
The startup beverage company has added a third member to the team, Alex Tai, a manager at RA Sushi who is addicted to startups. Tai is working on his own salsa company and he and a partner sell carbon-fiber motorcycle helmets and custom Mormon missionary bags.
"With startups it's hard to keep the momentum. It takes a lot of work just to get things going," said Tai, who acts as the company's chief financial officer.
It has been a struggle, Deo said. Many potential suppliers are already happy with Coke or Pepsi as clients and aren't willing to take a chance on an untried startup, but there have been a few takers.
To that effect, making Kurij has taken some courage.
"We know businesses can fail," Bui said.
But the team is getting close to its goal, pushed along with the trio's out-of-pocket contributions. Bui said he hopes to sell the drink in local grocery stores and dental offices, which have lately taken to offering refreshments.
Not to mention the tiny pratfalls of starting your own business. Deo went to a taste test at RA Sushi, 2905 E. Skyline Drive, realizing the team forgot to carbonate its latest batch of Kurij. After a dash out the door and a tear down Skyline Drive he was back with the carbonation machine under his arm and Bui set to work fizzing up a few bottles to the curious stare of the waiter.
"These things happen," Bui said.
And soon Deo was serving up free drinks to restaurant-goers, with more than a few giving the drink their stamp of approval.
"It tasted like an Italian soda," said Morgan Thomas, who sampled the drink with a friend. "It would taste good to make an adult beverage with."
And Deo knows exactly what that cocktail would be called.
"People would call it a 'Liquid Kurij,' " he said.