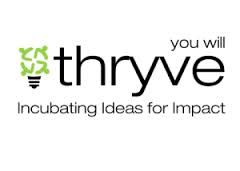 Startup Tucson, a nonprofit that promotes entrepreneurship, was awarded a $1.44 million, five-year contract from the U.S. Small Business Administration's ScaleUp America program, which seeks to help small firms rapidly grow and create jobs.
Startup Tucson was one of only seven successful applicants nationwide out of more than 60 proposals, and the only community west of the Mississippi River to receive ScaleUp America funding.
Justin Williams, CEO and founder of Startup Tucson, said the ScaleUp America grant will be used along with contributions made this summer by the city of Tucson, the Diane and Bruce Halle Foundation and Holualoa Properties to support Startup Tucson's Thryve Next growth accelerator program.
Thryve Next focuses on high-potential, growth-oriented companies with annual revenues between $150,000 and $500,000, about two years old and in the early-growth business cycle.
That program is be separate from Thryve Impact, which is focused on fostering startups with social impact potential, and Thryve Express, an intensive five-week, business-incubation program.
In its funding announcement, the SBA noted that StartUp Tucson's "idea to impact" strategy received recognition by Entrepreneur Magazine.
Through the grant, the SBA said, StartUp Tucson and several key partners will provide assistance to four cohorts of growth-oriented companies "that have developed market traction, but face challenges that are distinct from the entrepreneurs at the startup-stage."
Dan Janes, co-founder of 42Six Solutions and a member of the Desert Angels, a local group of individual private equity investors, said the group is looking to invest in high-growth companies that "bring in new dollars and grow new jobs in the regional economy."