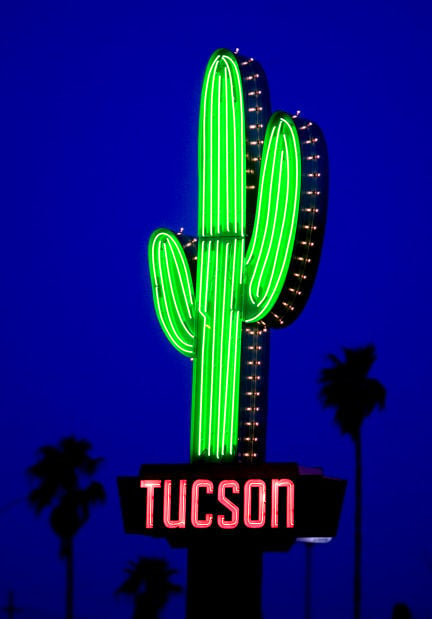 A ranking of major metropolitan areas by the share of new jobs paying high wages shows Tucson outpacing only one other metro area — Detroit.
Only 25 percent of the new jobs predicted for 2013-17 in Tucson are expected to pay more than $21.13 an hour. By contrast, chart-topper Washington, D.C., is expecting 58 percent of its new jobs to be in that high-wage category.
The Careerbuilder and EMSI study compared job projections for 52 metropolitan areas with populations above 1 million.
What made Tucson jump out to co-author Ryan Hunt was the pairing of strong overall job growth with an emphasis at the bottom of the pay spectrum.
Tucson is likely to see a 6.8 percent rise in the number of positions, earning it a top-10 overall growth ranking.
That's almost 28,000 new jobs, but more than half are expected to pay less than $13.84 an hour.
"What I noticed was that the driver in high-wage jobs in the Tucson economy was aerospace, and those jobs haven't grown much since the recession," Hunt said.
Relatively low-wage health-industry and service-industry jobs have grown, and that trend is predicted to continue.
Mayor Jonathan Rothschild thinks a quick way to improve the high-wage job picture is to encourage aerospace and defense firms to contract more with local suppliers.
He also thinks the city needs to focus more on building facilities and infrastructure that will attract businesses, for example, an upgraded convention center, a performing-arts center and additional walking and biking routes.
That's in addition to better science, math and technology education, and accelerated efforts to turn Tucson into a logistics hub to facilitate trade with Mexico.
He said he hopes those actions will also help increase medium-wage jobs, a segment that has been shrinking here, as across the country, even as the economy rebounds.
"We need to really step up our economic-development game in Tucson," Rothschild said. "We need to find strong, energetic economic-development folks and come together as one group."